Remember those white stripes of paper that you throw away after you ripped them off from your double sided tape? Yes, in a way, they are useless after you take the sticky side away, but don't dump them into the dustbin just yet. Instead, turn them into a pretty curly bow as a topper to your holiday or birthday gifts. It's really simple and can be done in a very short time too! Let's jump to the how-to!
Ingat dengan strip-strip kertas putih sisa dari selotip dua sisi yang selalu berakhir tragis di tong sampah kan? Memang mereka menjadi tidak berguna setelah anda melepaskan sisi rekatnya, tapi jangan langsung buru-buru dibuang dulu karena anda bisa menyulap mereka menjadi hiasan kado! Cara membuatnya sangat mudah dan juga tidak membutuhkan waktu yang lama. Tertarik? Ayo, coba membuat!
What you need |
Yang anda butuhkan:
Double-sided tape |

Selotip dua sisi;

Scissors |

Gunting.
Step 1: Cut a stripe of double-sided tape.
Langkah 1: Gunting sepotong selotip dua sisi.
Step 2: Stick the ripped off tape paper (that you have been saving up) on top of the tape you cut just now.
Langkah 2: Tempelkan kertas sisa selotip (yang telah anda kumpulkan sebelumnya) di atas selotip yang baru anda gunting.
Step 3: Run your scissors on the paper strip quickly and carefully to make a curl.
Langkah 3: Dengan hati-hati, tarik ujung kertas dan dorong gunting anda sampai akhir strip kertas dengan cepat untuk membuat kertas melingkar.
Step 4: And you'll get something like this.
Langkah 4: Dan anda akan mendapat hasil seperti ini.
Step 5: Stick more of the paper stripes and divide each stripe into two or three more stripes if you are using a wider tape, so that you can get thinner and more paper curls.
Langkah 5: Tambahkan kertas strip sampai ujung selotip dan cabangkan strip-strip ini bila anda menggunakan selotip yang lebar, untuk mendapatkan pita yang lebih "langsing" dan jumlah pita kertas yang lebih banyak.
Step 6: When you are done, rip off the paper from the double-sided tape (which makes you get another piece of paper strip!) and fold them in half. This way you'll get upside down curls.
Langkah 6: Setelah itu, lepaskan kertas dari selotip dua sisi tadi (anda akan menerima sehelai strip kertas lagi!) dan lipat menjadi dua. Dengan ini, anda akan mendapat pita dengan keritingan dua arah.
Step 7: Take a small piece of double-sided tape and tape it on top of your gift wrap where your curly bow is going to be placed at.
Langkah 7: Gunting sepotong kecil selotip dua sisi dan tempelkan di atas kado, di mana anda akan meletakkan pita kertas ini.
Step 8: Tape your paper gift bow and arrange the curls! Now, you are ready to send the gift away! :)
Langkah 8: Rekatkan pita kertas anda dan susun strip-stripnya! Sekarang anda siap mengirimkan hadiahnya! :)
I really like the use of newspaper as the wrapping to go with the paper bow (I think it's the recycling idea that makes me like it). What do you think? Have you ever made use of this tape paper in a different way?
Saya memakai kertas koran untuk bungkusan kado dan senang dengan hasilnya (mungkin karena saya suka banget dengan ide daur ulang). Bagaimana menurut anda? Apakah anda pernah menggunakan kertas sisa selotip ini untuk hal lain?
Hope you enjoy reading the post! For future craft tutorials update, you can 'like' the blog on facebook, follow via twitter, pinterest, google plus or subscribe through rss reader and email. Thank you for stopping by and I'll wait for your next visit!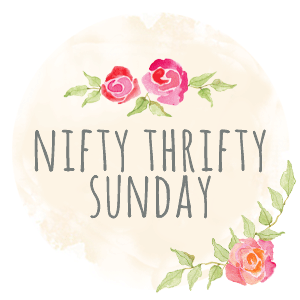 Tweet