When it comes to removing paint from surfaces, it can be a difficult and time-consuming process. Having the correct set of equipment for the job is important, and with the appropriate tools, the process becomes significantly simpler.
But what's exactly a paint sander? A paint sander serves as a necessary tool for efficiently removing old or previous paint from a variety of surfaces so that you can have a smooth, neat finish. It is a practical and very effective tool that is developed specifically for removing paint.
But choosing the finest paint sander for your particular needs might be challenging given the wide range of alternatives in the market. In this article, we will look into the best sanders available in the market, which are specifically designed to remove paint.
We will consider their features and performance, and it will assist you in selecting the best paint sanderthat suits your needs, whether you are a Do It Yourself (DIY) enthusiast or an expert.
Few Things to Know About Paint Sanders
There are two ways in which sanders remove paint. The sander's motion removes any loose paint, and the sandpaper or sanding attachment's rough surface scrapes away any remaining paint.
Now make sure that you use the appropriate safety tools while you are sanding paint. The safety glasses/goggles protect your eyes from the front and the sides. You can protect your lungs from airborne dust by making sure that you wear a breathing mask or a respirator. Ensure you check for lead before sanding away layers of old paint.
Bring a chip to your local hardware shop or a testing lab and get it tested for lead.
List of the Best Sanders in the Market
Below is the list of the best sanders to remove paint. Do note that the list is divided on the basis of the different types of sanders mentioned above.
Palm Sander
The Milwaukee 6034-21 is a portable and effective palm sander that is known for its dependability and performance. It is a great option for activities requiring paint removal due to its comfortable design, variable speed control, and effective dust-collecting system.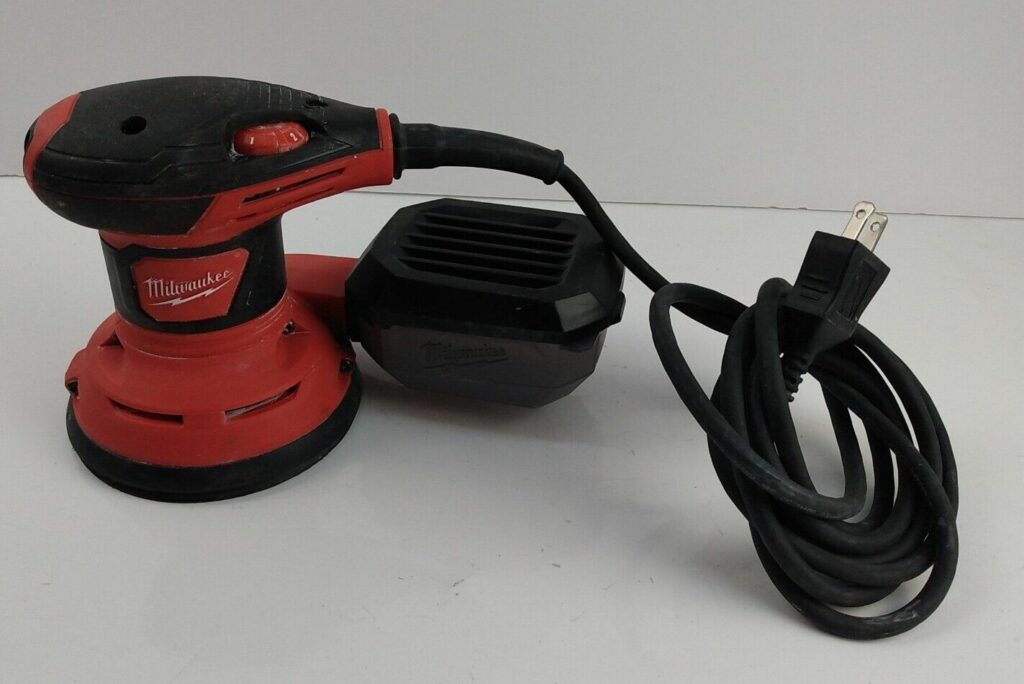 DeWalt DWE K ¼ Sheet Palm Grip Sander has a 2.3 AMP motor that can sand at 14,000 OPM. Its rubber over mold texture can provide a smoother and more comfortable control while sanding. In addition, its improved paper clamp of ¼ sheet sander features better paper retention. The overall height of the sander is smaller, too, which helps the user to get closer to its work.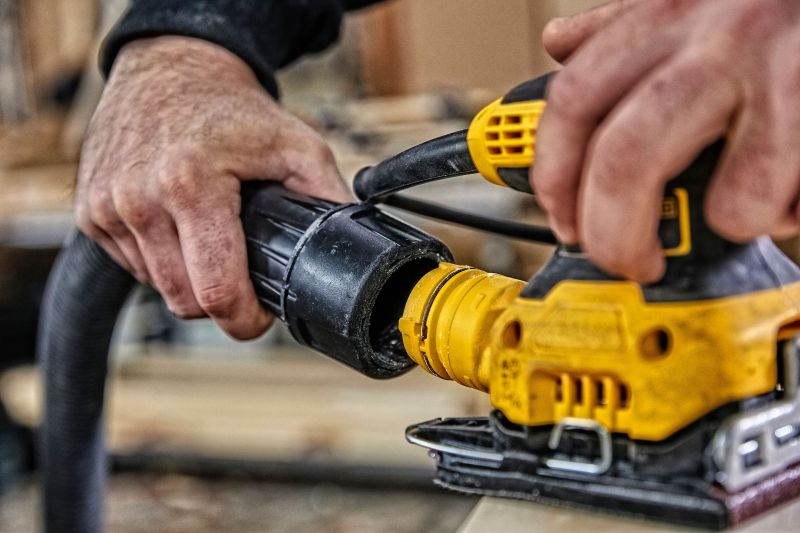 Belt Sander
In order to achieve faster speeds, the Makita 9031 sacrifices belt width, and no doubt it's fast. It is able to operate at an extremely incredible 3,280 FPM using a narrower 1 – 1/8 by 21'' belt. If you give this beast a coarse grit sanding belt, it becomes an unstoppable monster. Additionally, the front-facing belt design offers you unmatched versatility. This sander is insanely fast and has an extremely comfortable grip.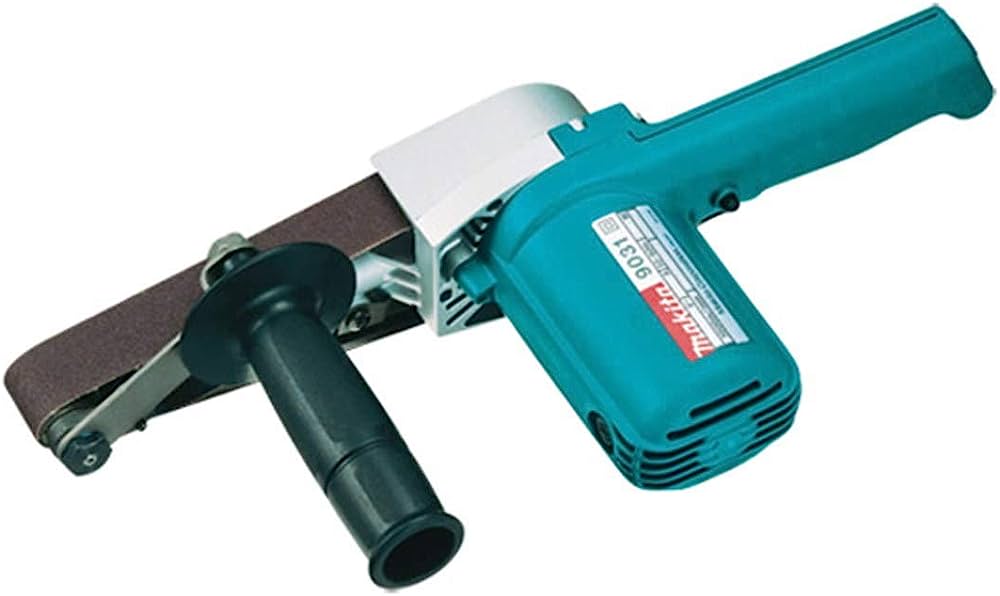 The 9903 belt sander from Makita is an extremely powerful, beautiful, and elegantly constructed tool that will easily handle any paint removal task you throw at it. It operates the 3" by 21" belt at an impressive 1,440 FPM (Feet Per Minute), making sure it can handle anything and providing excellent dust extraction.
This sander has fantastic effectiveness and excellent build quality, along with a powerful and professional performance.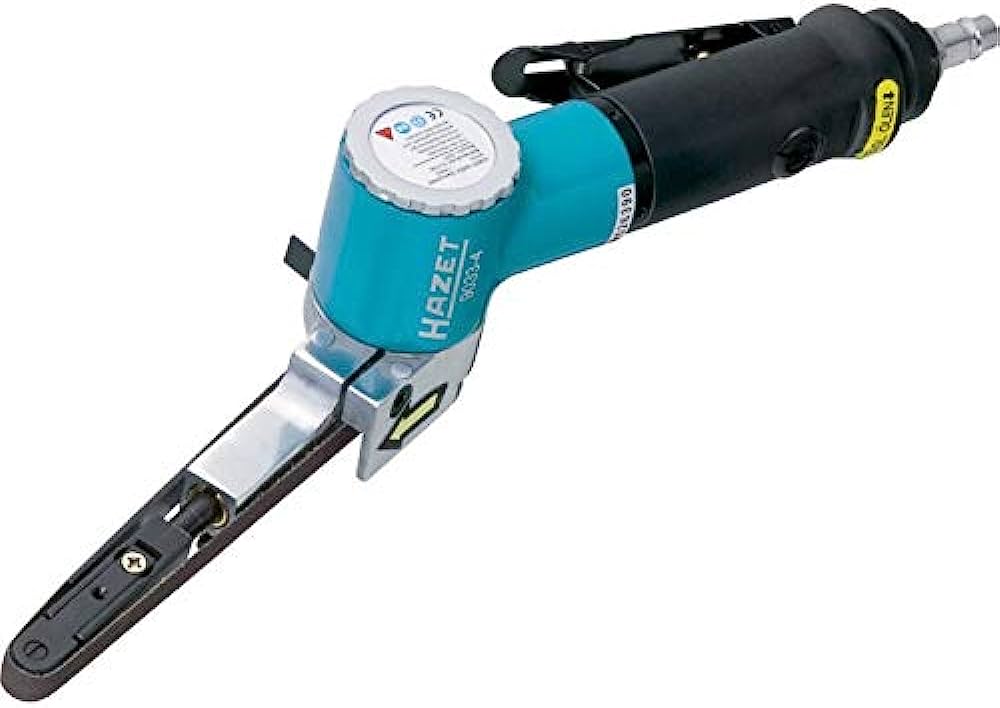 Due to its exceptional value, the Hitachi Power Tool, which has been renamed as Metabo HPT SB8V2, is well-liked because it provides expert performance at a shockingly low cost. With a 3" by 21" belt, it operates at 1,475 FPM, giving very easy competition to the 9903 in power.
Despite not having nearly the same level of craftsmanship as the Makita, what makes this product a very excellent pick is due to its aggressive pricing. For its price, it offers way more than that. It has sturdily built and has fantastic power. It is a value-for-money product.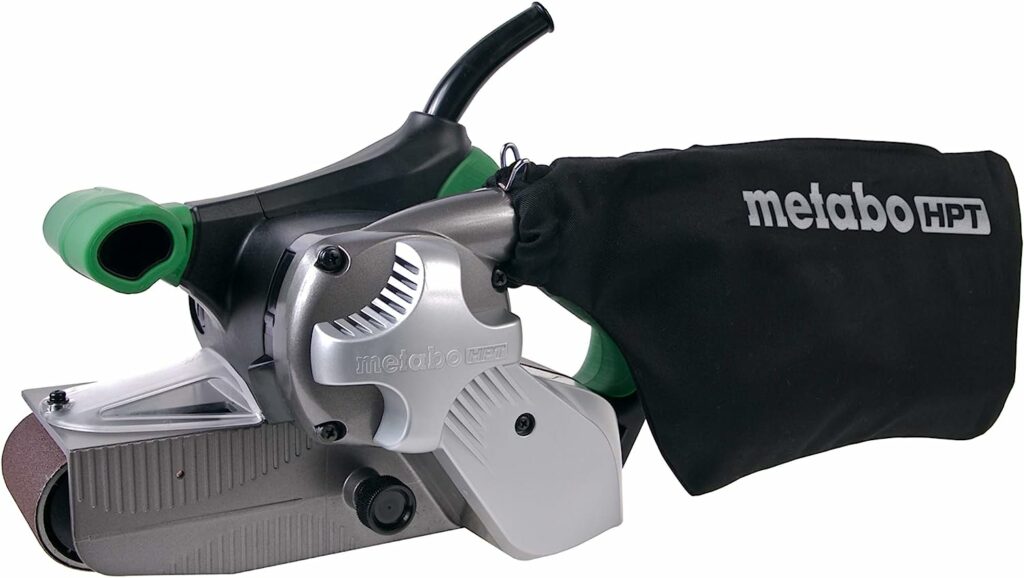 Disc Sander
The Clarke CS4-6E, disc and belt sander, is a dependable choice for bigger surfaces or demanding paint removal tasks. It provides quick and effective paint removal on a variety of surfaces thanks to its combination of a disc sander and a belt sander.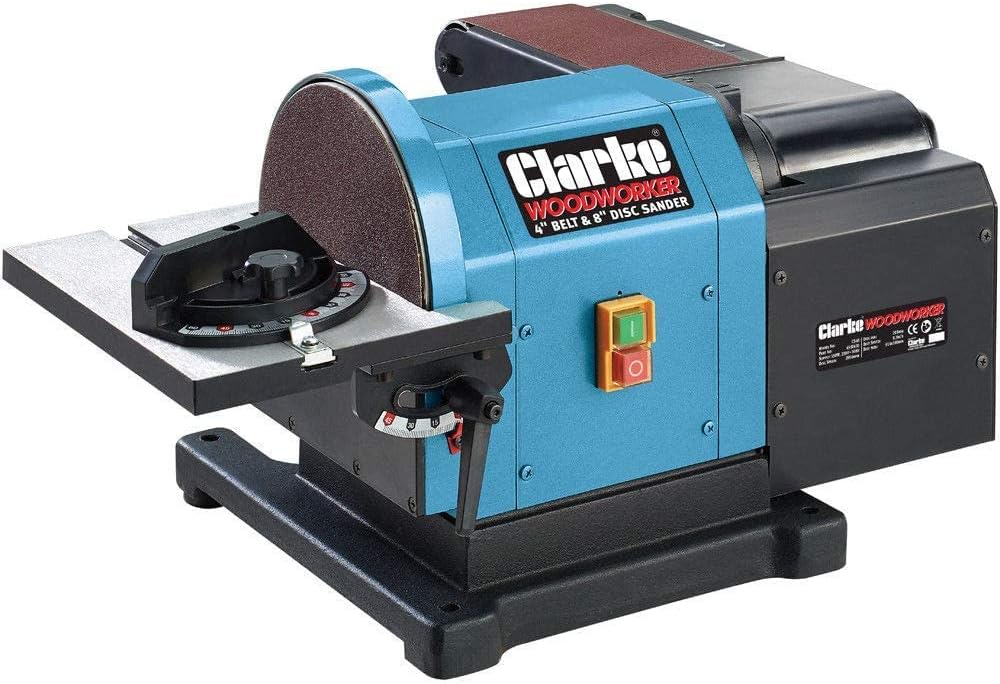 Although it's less versatile than the orbital sander, its circular relative to it wasn't designed to be. Its function is to ensure that paint can happen with ease, and it makes sure by its ability to destroy old rough material easily, and it achieves this task beautifully.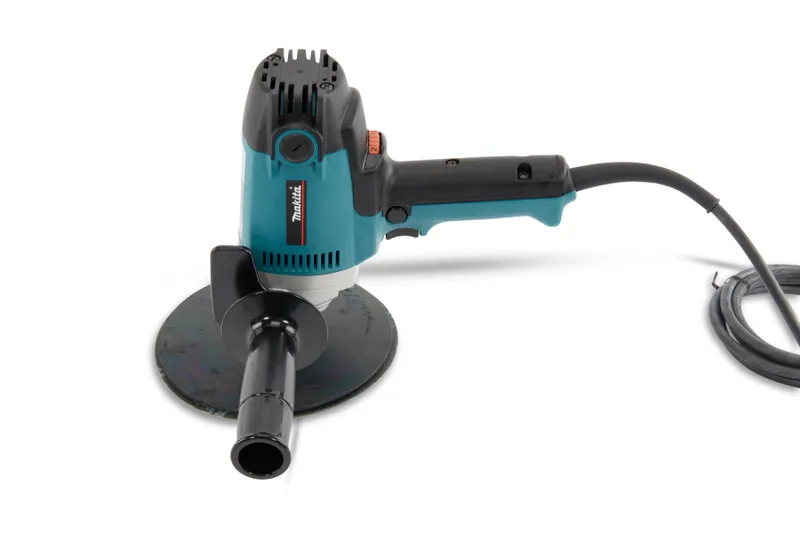 Orbit Sander
A top-tier random orbital sander that excels at removing paint is the Festool FTS 125 REQ. A strong motor and a dual action pad motion are combined in this sander's distinctive design to produce a smooth and reliable sanding performance. Depending on the type of paint and surface you are working with, you may modify the sanding intensity using variable speed control.
The comfortable grip lessens strain during prolonged usage, and the integrated dust-collecting system maintains a clean working environment.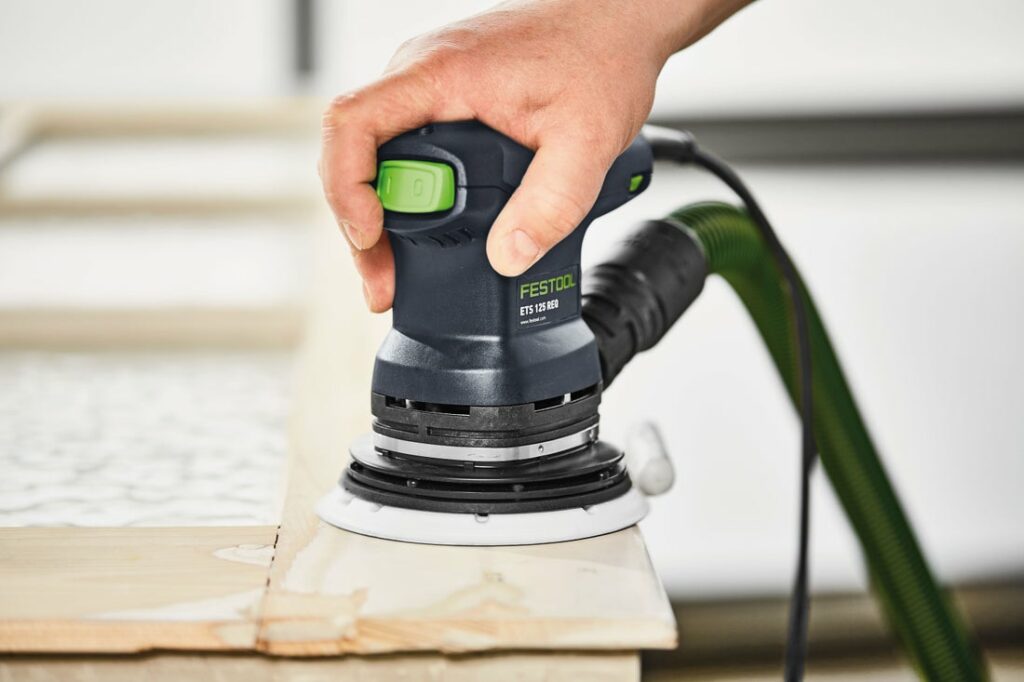 A flexible and dependable random orbit sander appropriate for paint removal operations is the Bosch ROS20VSC. This sander provides a thoughtful blend of strength, control, and cost. To achieve the best results, adjust the sanding speed to the kind of paint using the variable speed dial.
The hook and loop disc connection method on the sander enables swapping sandpaper to be simple and quick. The microfilter dust container also reduces airborne dust and creates a cleaner workstation by trapping small particles. It is a highly effective dust-collecting system.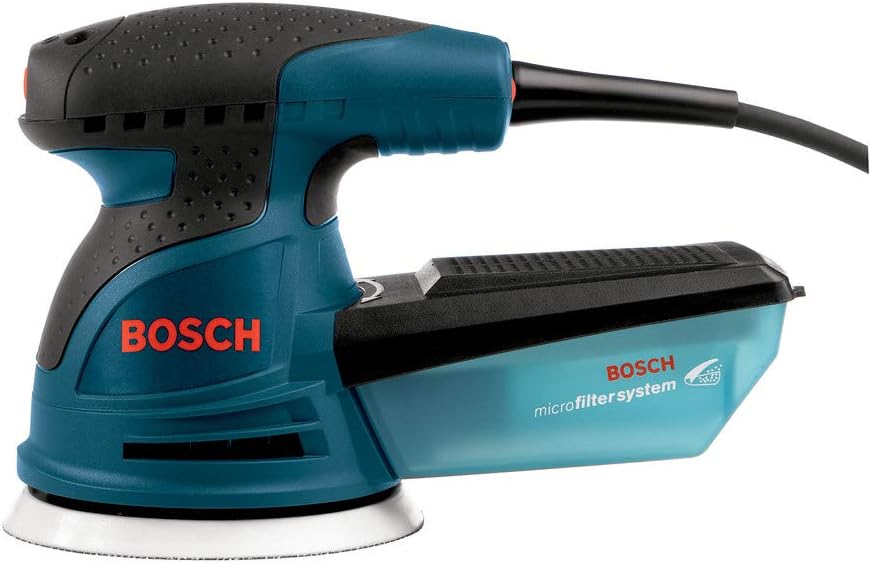 A reliable and effective random orbit sander known for its performance and longevity is the Makita BO5041K. This sander efficiently removes paint thanks to its strong motor and sizable sanding pad. The front handle's adjustment options improve control and mobility while easing hand and arm fatigue.
A cleaner and healthier work environment is ensured by the integrated collection system, which effectively absorbs particles. Both professionals and Do It Yourself (DIY) enthusiasts can depend on the Makita BO5041K.
Due to its powerful motor and adjustable handle, Makita BO5041K offers great paint removal performance. Its comfortable design and less vibration make it possible to be used for a longer period of time.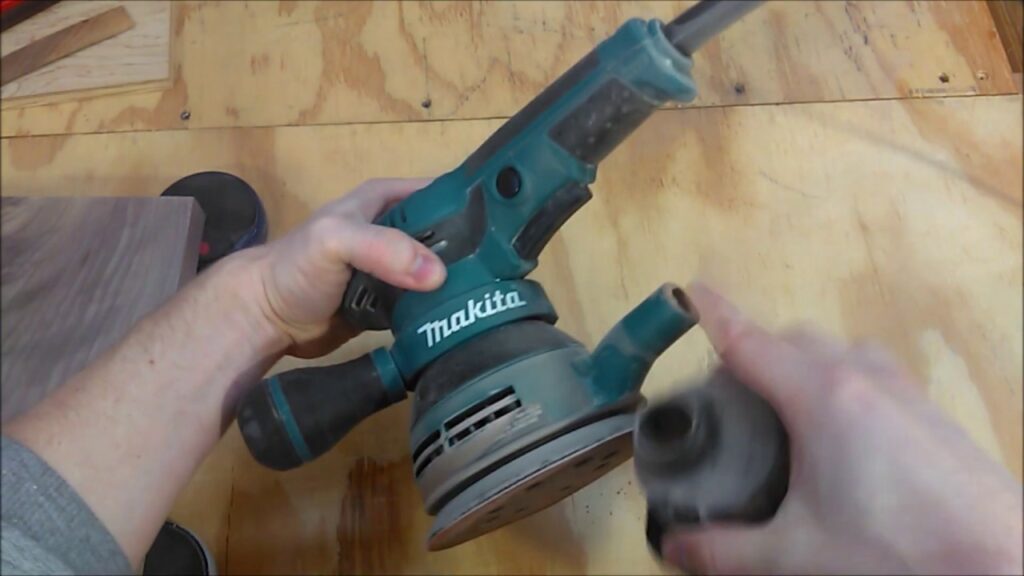 A well-known random orbit sander with great sanding qualities is the DEWALT DWE6423K. With a 3 AMP motor and a regulated finishing system, this sander effectively removes paint while producing a superior finish. Long-term usage is made comfortable by the rubber over-molded grip, and the low profile design makes it simple to enter small locations.
In order to keep a cleaner workstation, the dust-sealed switch and effective dust collecting system are used, which improves both performance and long-lasting.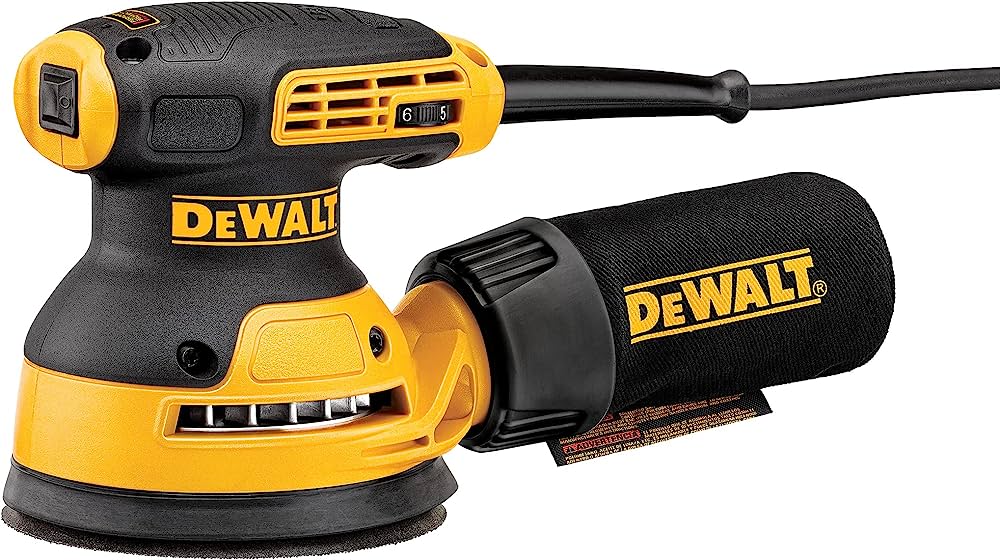 For those looking for a budget-friendly paint sander without sacrificing quality, the BLACK+DECKER BDERO100 is a trustworthy solution. This sander is perfect for little paint removal operations because of its tiny size and 5-inch sanding pad.
You can work comfortably without doing a lot of cleanup with a high-performance dust-collecting system. The single-speed motor's constant power ensures effective paint removal while keeping operation simple.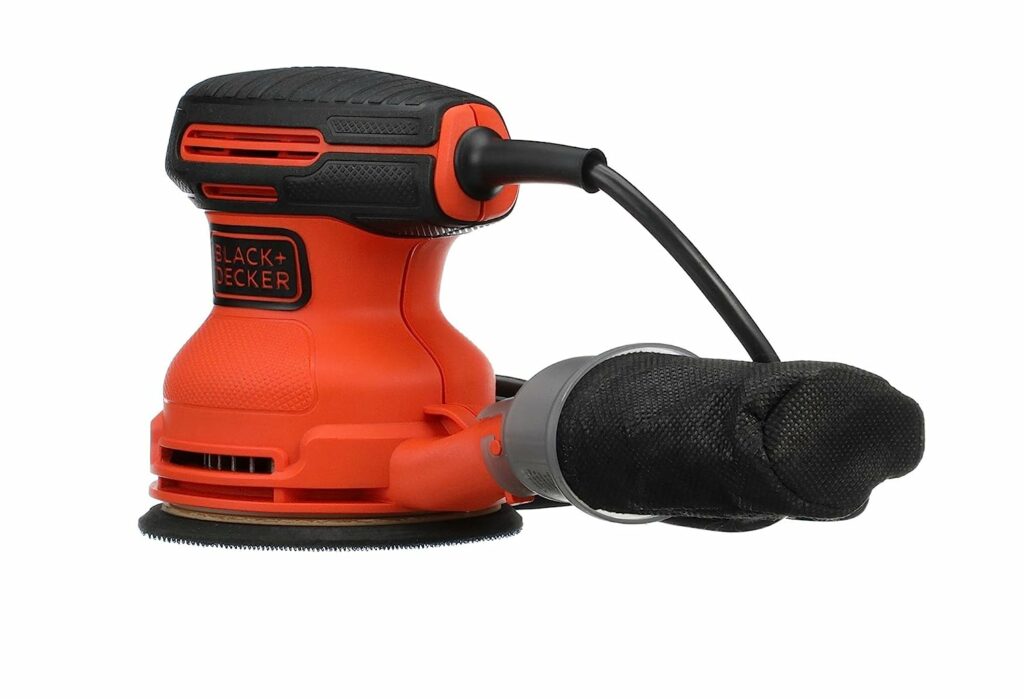 The 3M Xtract Electric Sander is a premium, top-tier paint sander that produces excellent results while being an expensive alternative. Professionals choose it because of some excellent features which make it worth its price tag. It has superior vibration control, effective dust extraction, and accurate sanding capabilities while also being ergonomic.
These features really make it stand out from the competition.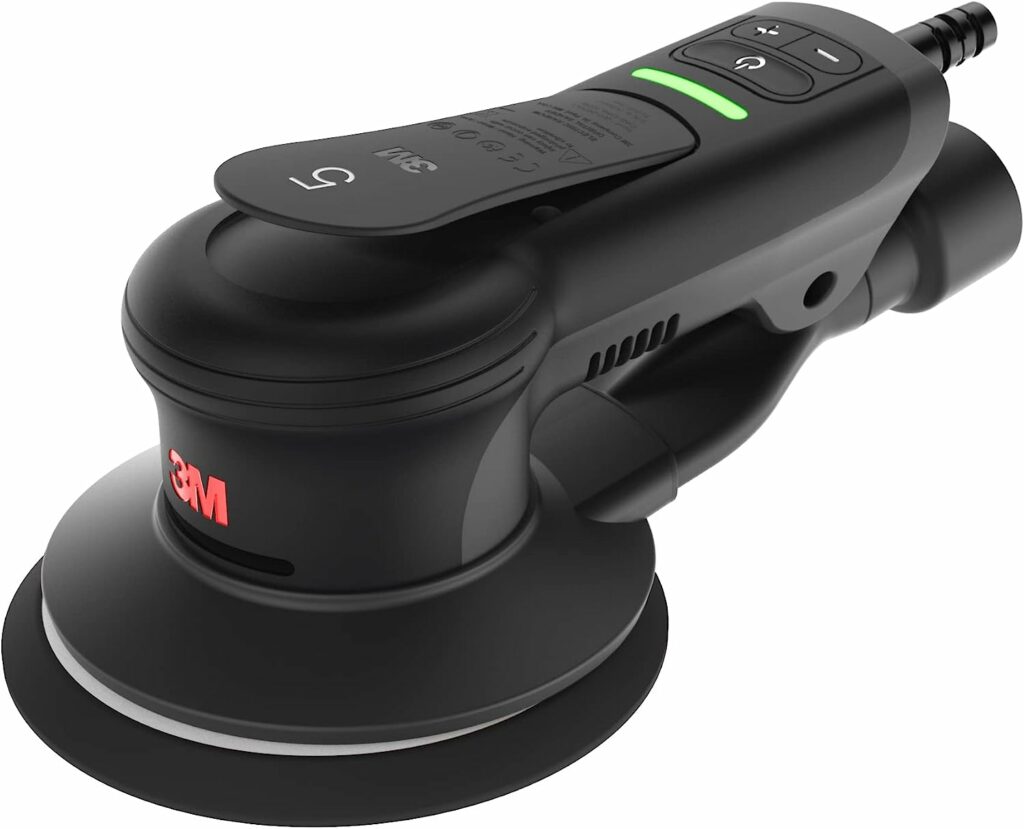 The Porter Cable 382 is a dependable and affordable sander that can be used for both small assignments or projects and also for larger and more significant paint removal projects.
It's a user-friendly solution due to its small size, very comfortable and cozy grip, and dust-sealed switch. It is an excellent option since it's affordable while also having good features and performance.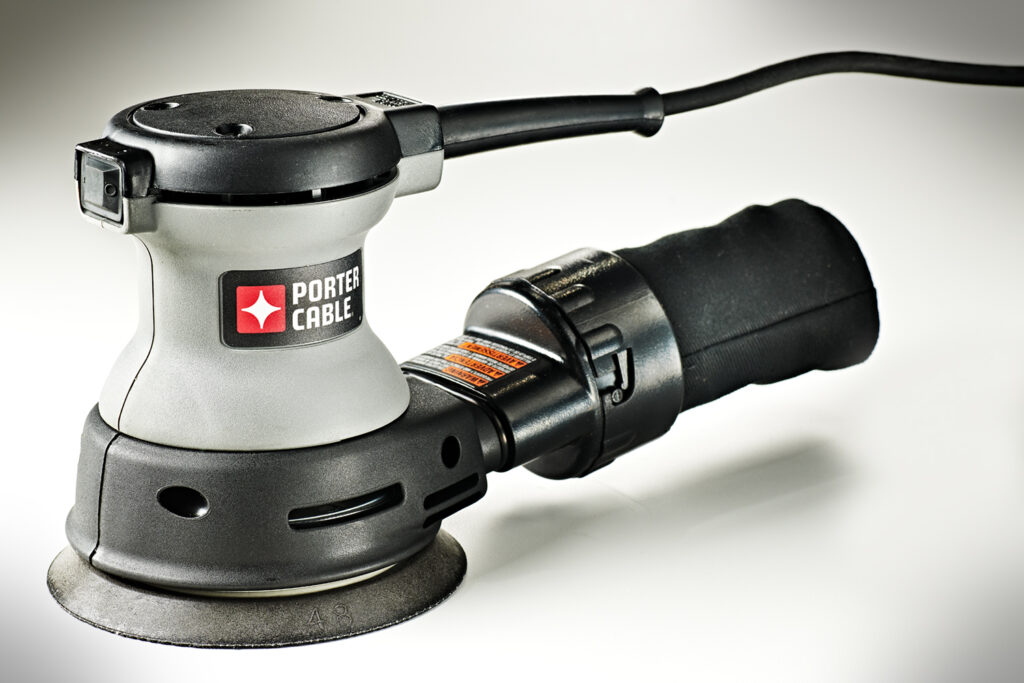 The Bosch OS50VC orbital finishing sander is a great option for those who are seeking a highly effective and versatile paint sander. It offers a blend of rotational and orbital sanding actions to provide the best paint removal on a variety of surfaces.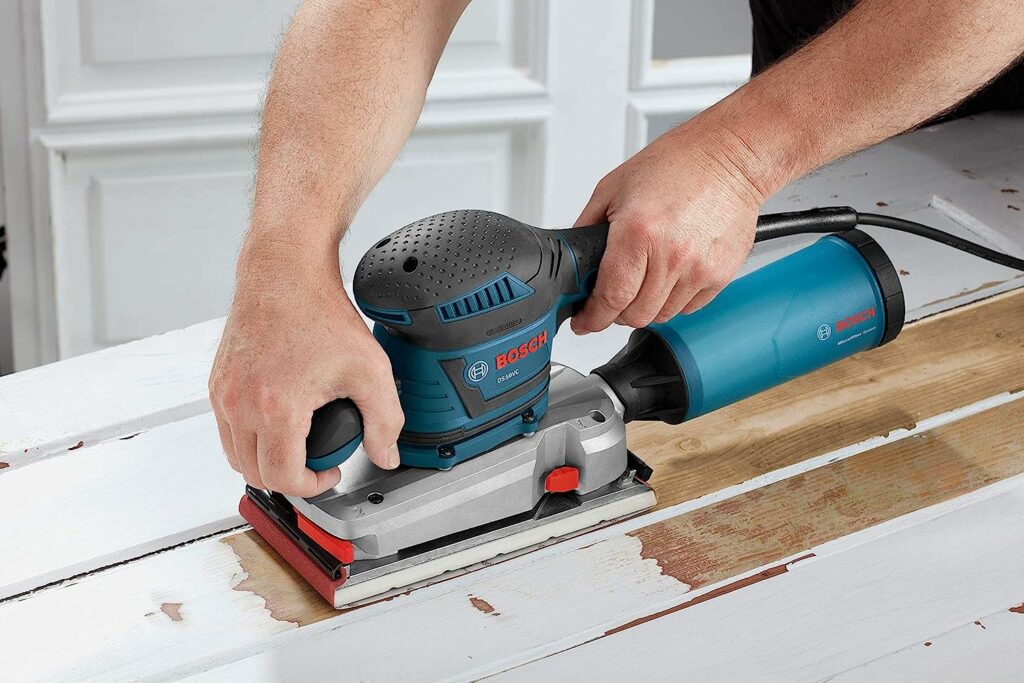 The TACKLIFE PRS01A is perfect for Do It Yourself (DIY) enthusiasts since it is affordable without sacrificing any of the important features, nor it has any performance compromises. It is a dependable alternative for removing paint since it includes a 2.8 AMP motor, six variable speed settings, and effective dust-collecting capabilities.
So if you want to have an affordable paint sander without worrying about its performance, the TACKLIFE PRS01A is one of the best options.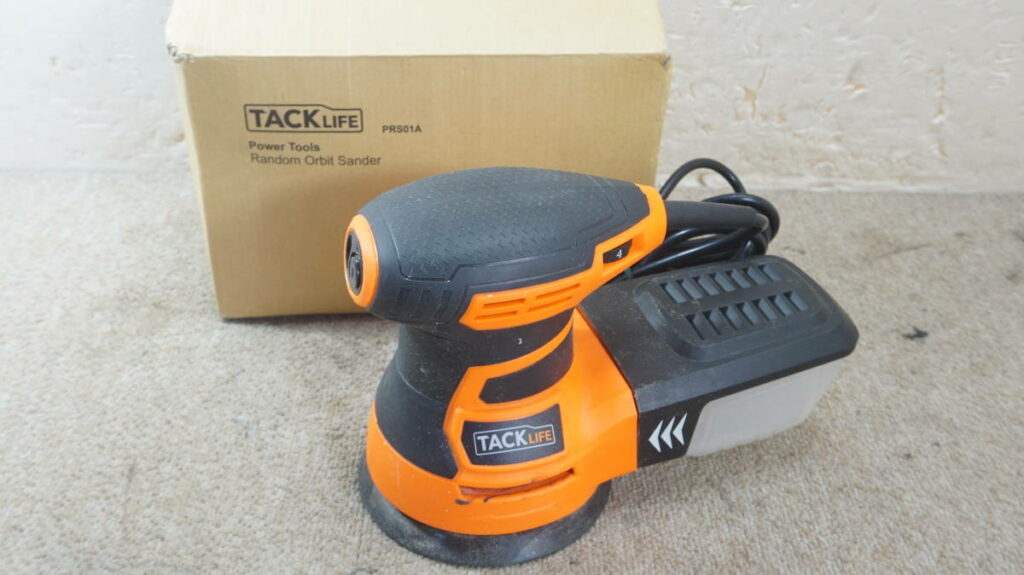 The Ryobi P411 One+ provides cordless convenience without compromising power and is made to work with Ryobi's very own One+ battery system. It is a good option for small paint removal tasks and comes with a dust bag for effective collection of the debris it lefts.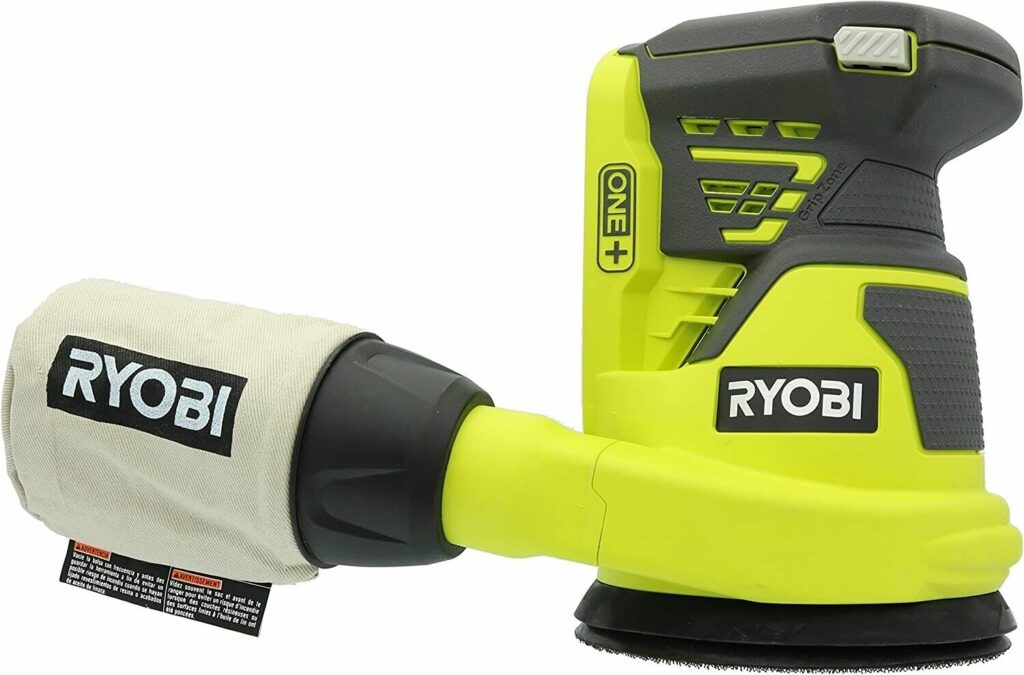 The Metabo HPT SV13YST is a finish sander that excels in paint removal tasks because of its top-notch design and dependable performance. Smooth sanding is guaranteed by its comfortable grip, which is very ergonomic in design; it has minimal vibration and a very effective dust collection. All these excellent features make Metabo HPT SV13YST a good paint sander.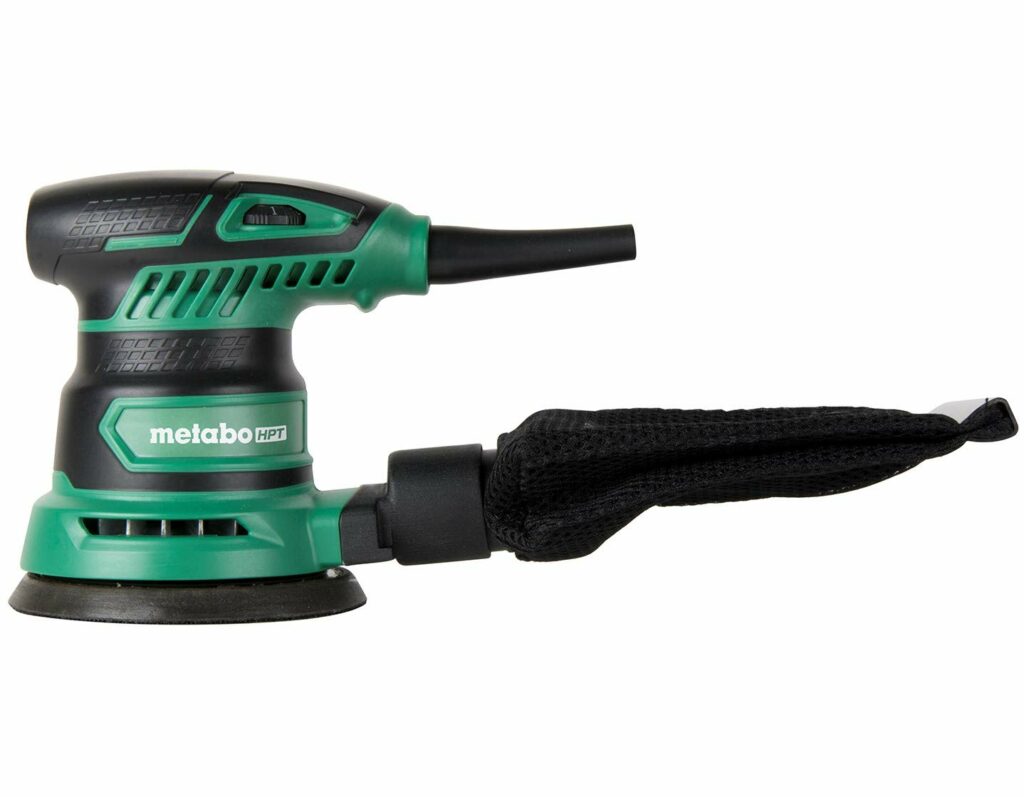 The RIDGID R26011 is a well-known and well-liked option among Do It Yourself (DIY) enthusiasts since it has an excellent combination of power and affordability. Its 6.5 AMP motor, variable speed control, and comfortable and cozy grip makes paint removal very effective. All these features and power at a lower price tag really make this a value-for-money sander.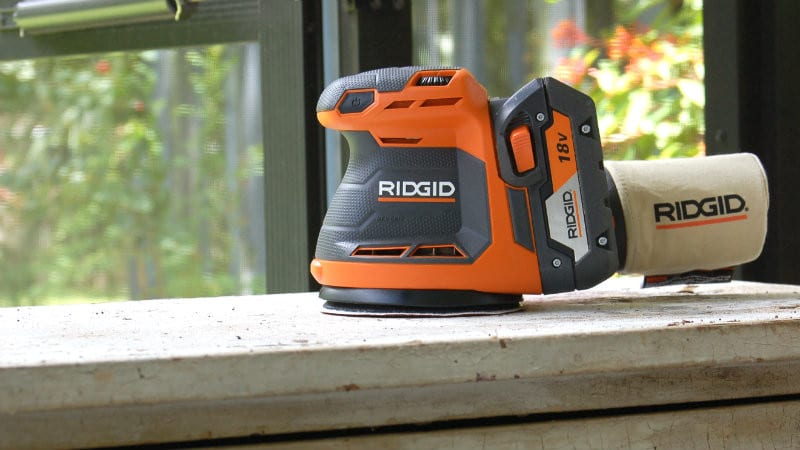 Types of Sanders
There are various types of sanders that are available that can be used to remove paints. Some of the very popular types of sanders are:
1. Orbital or Disc Sanders
A decent all-around option for removing paint is an orbital or disc sander. They move in a random orbit, which aids in preventing scratching of the surface. With spinning heads, orbital and disc sanders remove paint from the surface. They employ a range of sanding discs, from coarse to fine-grain polishers.
As you carefully move the sander over the painted surface, the disc sander just spins. If the sander is left in one place for too long, the revolution will create a circular pattern on the surface. Utilize a gentle touch and keep the sander moving. The orbital sander vibrates while rotating.
The change of leaving a circular pattern on the surface decreases as a result. With or against the wood grain, both sanders remove paint. These sanders are the ideal tool or type for removing paint from flat or curved surfaces because of their compact, portable size.
2. Belt Sanders
Belt sanders can remove paint quickly since they are more powerful than orbital sanders. But do note that they are not the ideal option when it comes to sensitive surfaces as they may also be more harsh and aggressive. These sanders have a surface that is continuously sanded.
A set of two or more rollers that move the belt in one direction are covered by the sanding belt. From small handheld devices to big floor sanders, belt sanders remove paint from flat surfaces that are vertical or horizontal. Use this sander in the direction of the wood's grain. It is too heavy to utilize large belt sanders on vertical surfaces.
These powerful belt sanders can cover huge areas and are intended for floor and deck sanding. To protect the flooring, keep the belt sander moving.
3. Detail Sanders
Detail sanders are light in weight and compact, making them the perfect tool for navigating into small, confined spaces. They work well for removing paint from complex areas as well.
These useful tiny sanders include rotating tools with triangular sanding equipment mounted to a vibrating head and portable rotating tools with sanding discs as we know that detail sanders are excellent in small, limited spaces, and sometimes it's the only sanding equipment that can effectively remove paint off carved or other texture surfaces.
To make sure that you do not damage the piece's fine detail, proceed with caution and keep the sander moving.
4. Palm Sanders
These little sanders work more slowly than the larger sanders. As a result, the sander won't be able to remove as much paint as a bigger sander. However, it also implies that the sander won't cause damage to the painted surface quickly. The sanding surface is attached to a sheet of sandpaper.
Most palm sanders clip the sandpaper to the sending base; however, other models have various attachment methods. Long, planned strokes should be used to sand the paint. Sanding wood requires that you slide the sander along the wood's grain.
Using the proper and correct grit of sandpaper is crucial, regardless of the type of Sandler you use. Start with a coarse grit, such as 80 or 100, while removing paint. You may change to a finer grit, like 180 or 220, as you come closer to finishing it.
Conclusion
Having the right set of tools can make a huge impact and difference in both effectiveness and outcome when it comes to the paint removal process.
Each of the sanders in the list is an excellent choice for paint sanders and has specific features and advantages. It is crucial to consider the project's size, the surface type, and your budget when selecting a sander to remove paint. With the wide range of fantastic alternatives offered, you will surely discover the ideal sander for your requirement.
You can remove paint to a professional standard with any of these sanders, saving time and effort and assuring a successful paint removal process.