A mobile home refers to a prefabricated single unit that looks great and saves a lot of money. Skirting plays a significant role in imparting strength to the house. Skirting basically; refers to the process of covering the space below the mobile home. There are numerous benefits of underpinning a mobile home, like giving a finished look to the house and helping in ventilating the house.
When selecting a skirting material for your house, you can choose from various materials like metal, wood, stone, etc. Each has its benefits, and you can select the one that matches your preferences. You can also choose the various designs and patterns available in the following options to enhance the beauty of your house.
Here are a few creative ideas for mobile homes that you can find worthy while finalizing the one for your mobile home.
1. Vinyl Skirting that Matches the Exterior Walls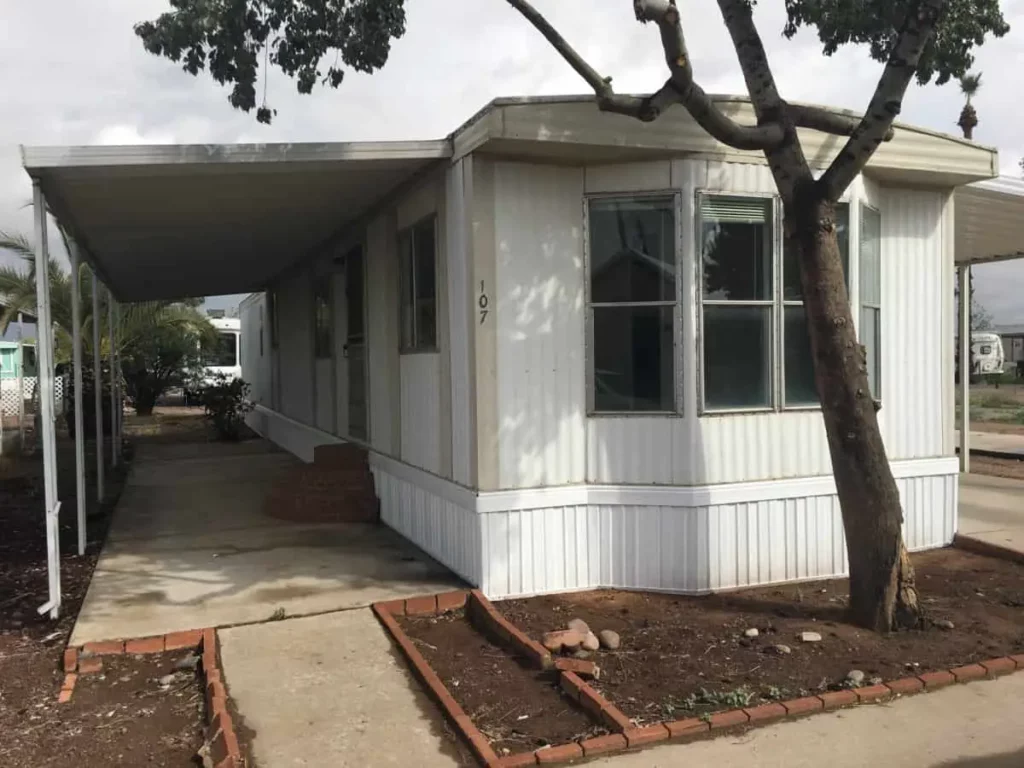 Vinyl skirting is a common material used in underpinning mobile homes as it offers diversity to people. Because of the high diversity it offers, it is the first option that comes into a person's mind when deciding on many exterior elements like railings, exterior walls, and even the underpinning for mobile homes.
These skirtings are easy to install and come in various textures and patterns, so; you can select the suitable one as per your preferences. If you want to go for a monochromatic look, you can easily paint them with a color matching the exterior wall of your house to achieve the final look. It will look stunning.
2. Plywood Underpinning for White-Colored Mobile Homes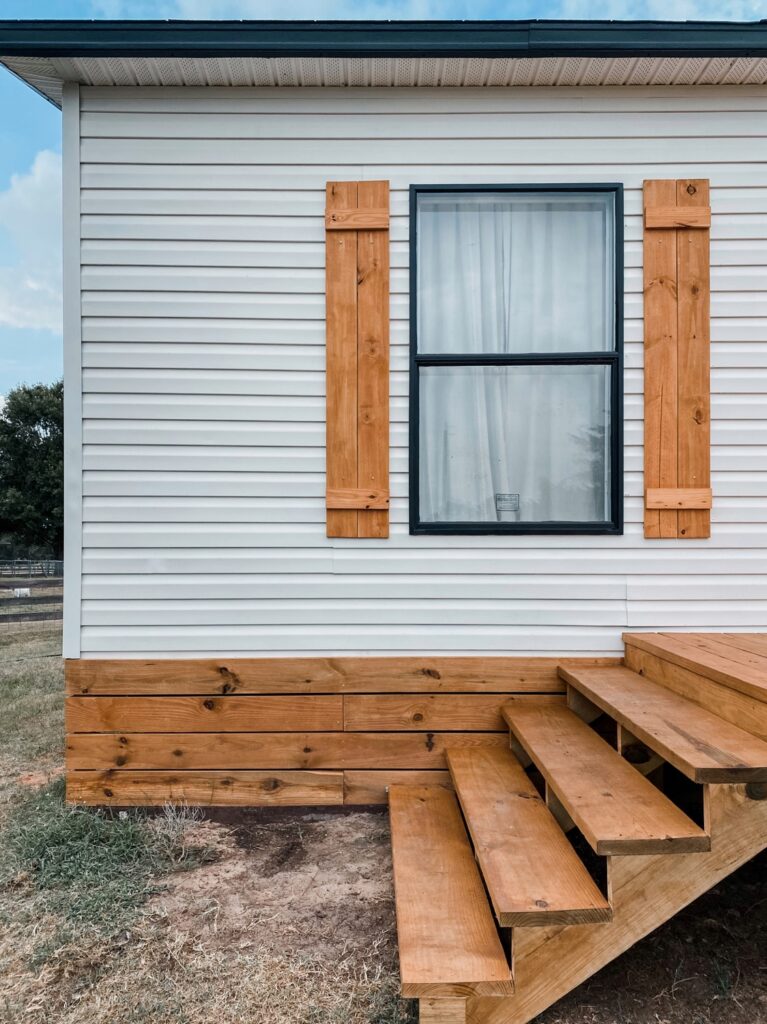 Plywood is another material that can be easily installed and is one of the conventional materials used for underpinning mobile homes. If you want to make your underpinning attractive, you can opt for plywood for white-colored exterior walls. It is aesthetically appealing but needs more care and attention when compared to other materials as they are susceptible to moisture and pest attack.
The thickness of plywood may vary, and you can select the one matching thickness of your house. If you want to retain the natural feel, you can leave it unpainted, though it will look good in both ways, painted or unpainted.
3. Tin Skirting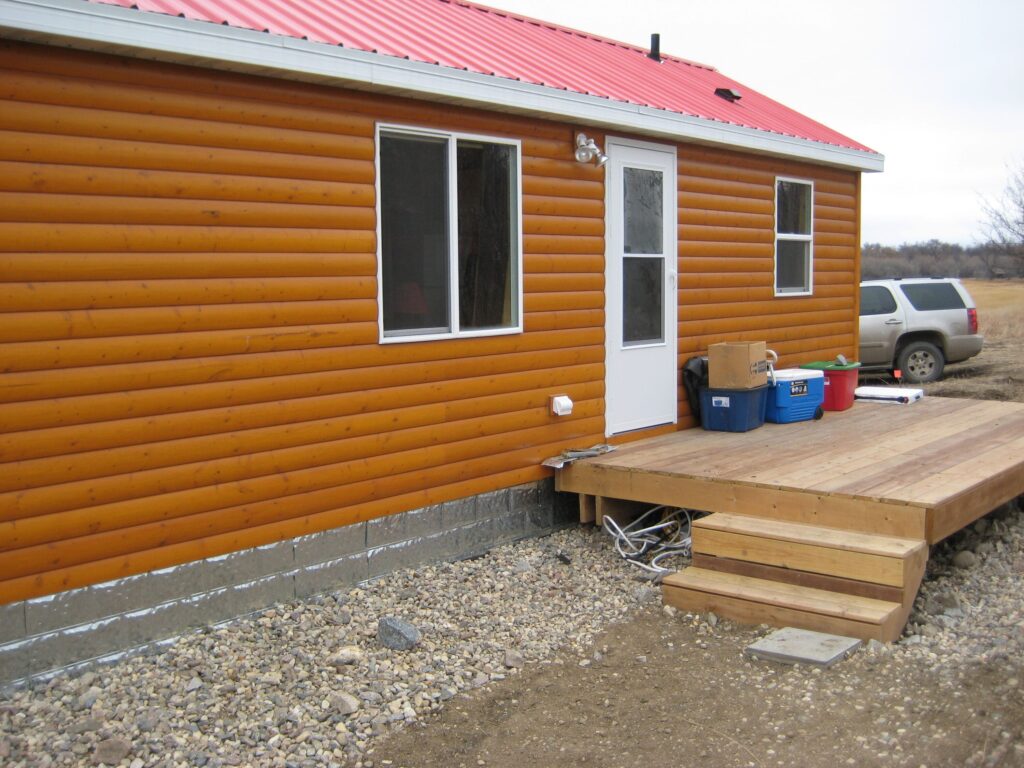 Tin skirting is a kind of metal skirting that is relatively cheap and can be easily installed. It provides strength to the building and is readily available in various colors and vibrant patterns. The thickness of the tin skirting is generally less, so if you wish, you can add two or more panels to get the desired thickness.
Though cheap, they require more maintenance and care while dealing, as they might need frequent repairs if damaged, so generally not a good option when going for long-term skirting. Tin panels usually come with pre-drilled holes in them, which make their installation process easy.
4. Aluminium Underpinning for Mobile Homes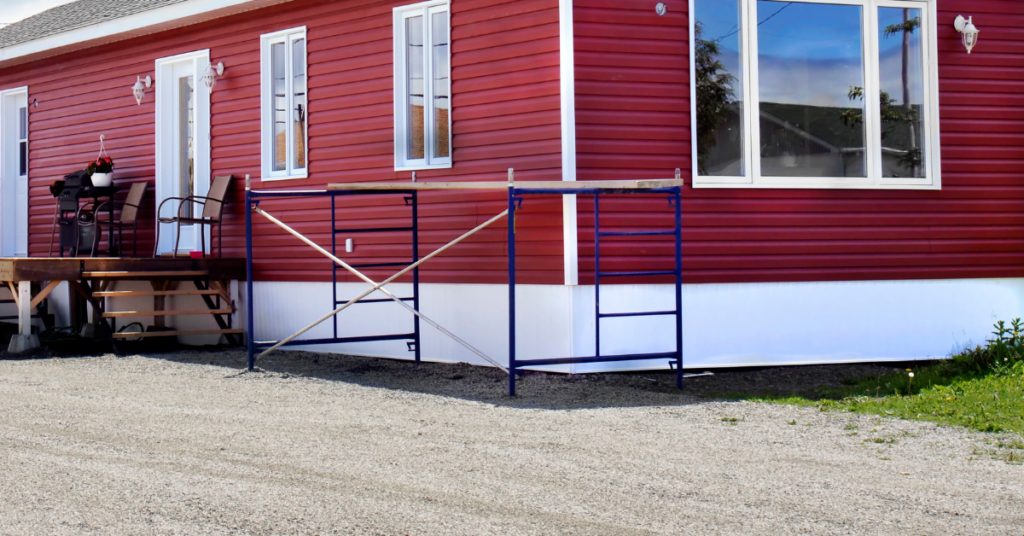 Aluminum underpinning is also a kind of metal skirting that is cheap, and the installation procedure is also easy. Aluminum is considered to be a good option as it is strong and durable. Aluminum is safe from fire accidents and is also moisture-proof, which serves as an advantage for aluminum.
They are environment-friendly and will flawlessly pair with all kinds of house exteriors. They look good with any kind of house exterior and offer various design options to the people. You need to be careful while installing aluminum underpinning, as once installed, it is difficult to make any changes.
5. Stone Skirting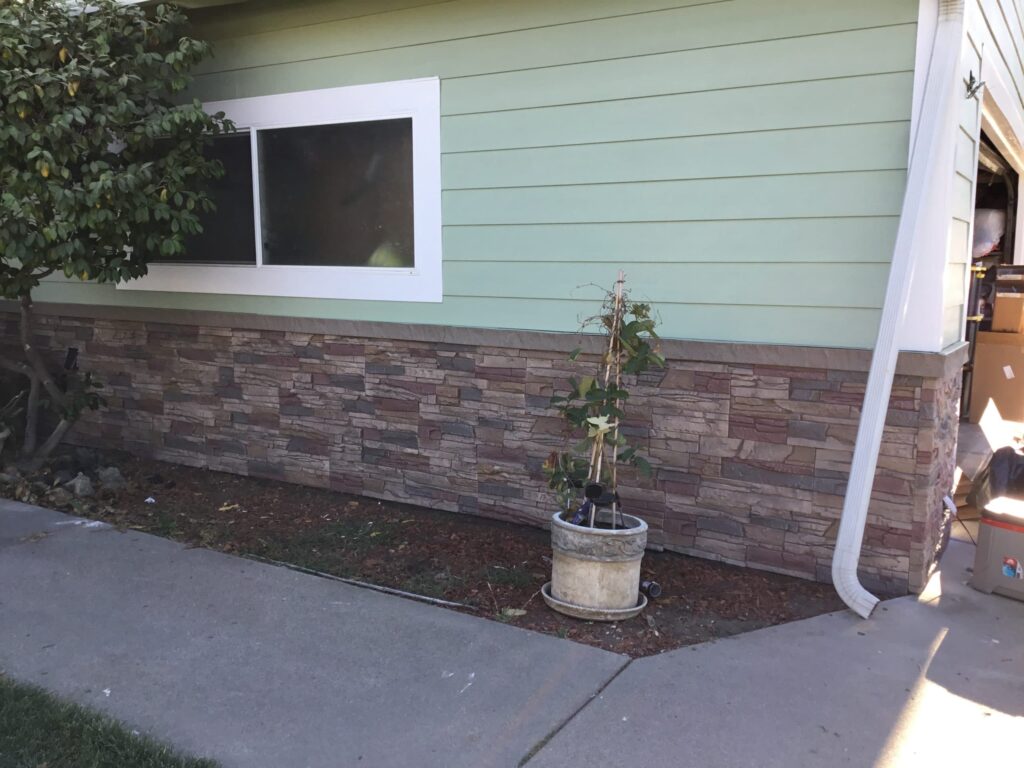 If you are looking for skirting that is durable as well as aesthetically appealing, then you can go for stone skirting. It will not only provide strength to the house but will also enhance the outlook of the mobile house. The stone underpinning for mobile homes will give a contemporary look to the house and will go well with the gardens and patios.
Stone skirting helps maintain the structural integrity, especially of the mobile home, as it prevents any unforeseen incidents by acting as a strong foundation.
But stone skirting is more expensive when compared to other materials. So, if you are running low on budget, then; you should not go for stone skirting.
6. Formal Appearance with Cement Board Skirting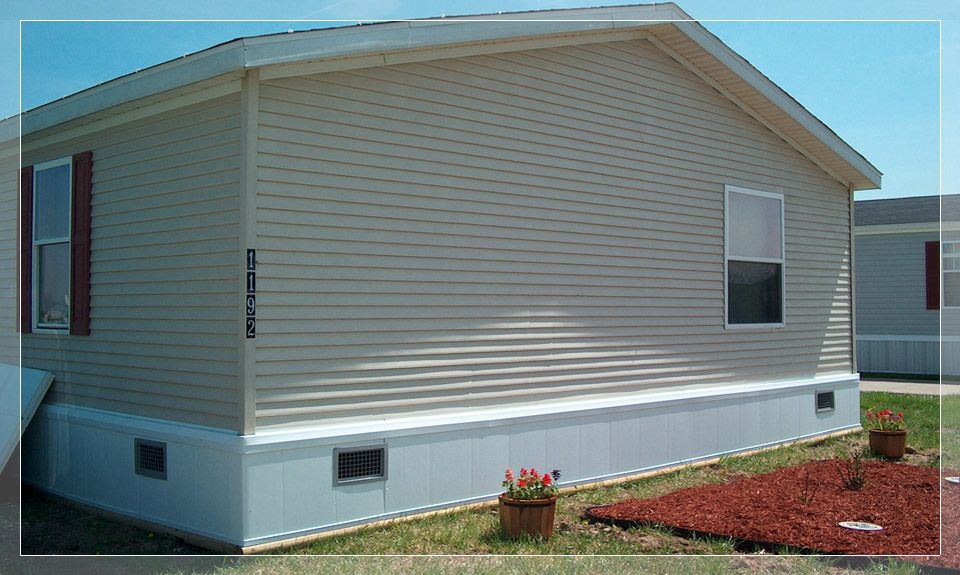 If you are looking for a plane and durable underpinning for a mobile home, then; cement board skirting will be the best option. Cement board skating looks complete without any extra addition. It is made of cement sand and cellulose, which is the reason behind its impeccable strength. They are a great option for the exterior as they complement well with any walls and help to achieve a flawless look.
They are affordable and fit in everyone's budget. Cement board skirting does not degrade easily; and, hence, has a longer lifespan. They have high versatility and can be customized according to your house exterior. You can paint them in any color you want. You will never be disappointed by the final look.
7. Brick Underpinning for a Mobile Home for a Contemporary Look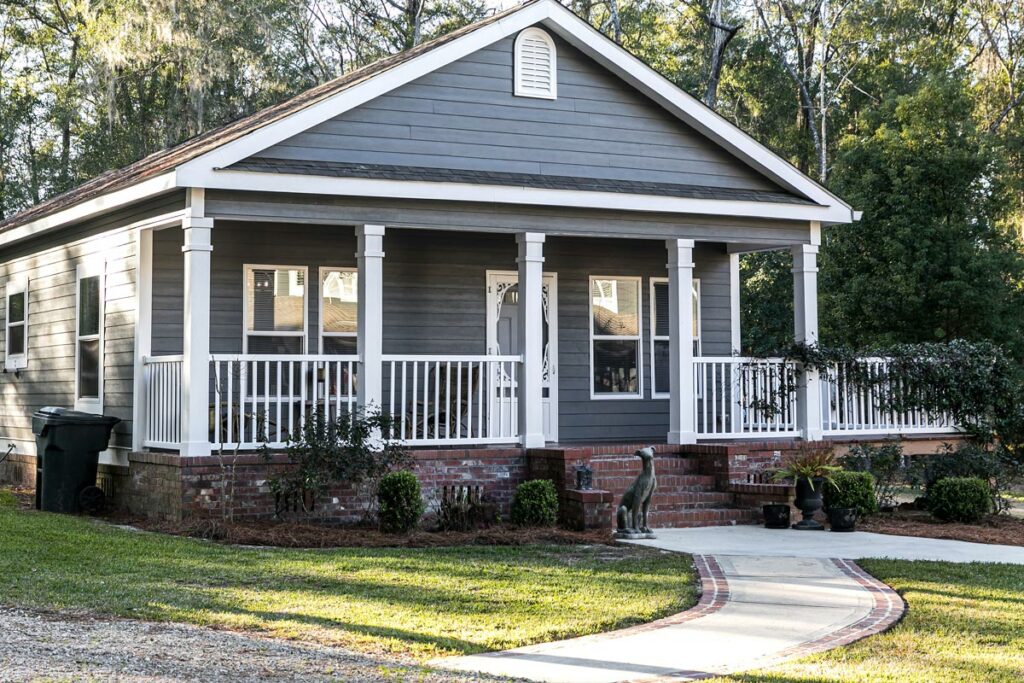 Brick underpinning will give an aesthetic look to your house. If you want to achieve a contemporary look, you can opt for brick underpinning. This underpinning is not commonly used, so; it will add a distinctive feature to your house. Bricks require low maintenance and will help you to replicate a contemporary feel in your house.
In addition to this, bricks are also safe from pests or moisture attacks, which makes them a good option to be considered while searching for skirting material for your mobile home. The cleaning process is also easy when going for a brick skirting. If you wish, you can paint with a color that matches well with your exterior to intensify the look of your mobile home.
8. Faux Rock Skirting

You can also use faux rock underpinning for a mobile home for a farmhouse vibe. This underpinning pinning for mobile homes looks elegant and gracious and is also a cheap alternative for stones. Faux rock skirting goes well with any patterned wall. They are available in various colors and designs, from which you can select the one that will match your siding and exterior walls.
If you want to replicate the look of stone siding at a low price, you can opt for faux rock skirting. It will help in replicating a similar look but at a lower price. Just like brick skirting, and stone skirting, they also impart high strength to the structure and hence do not require extra care and attention.
They are free from moisture and pest infestation.
9. Foam Skirting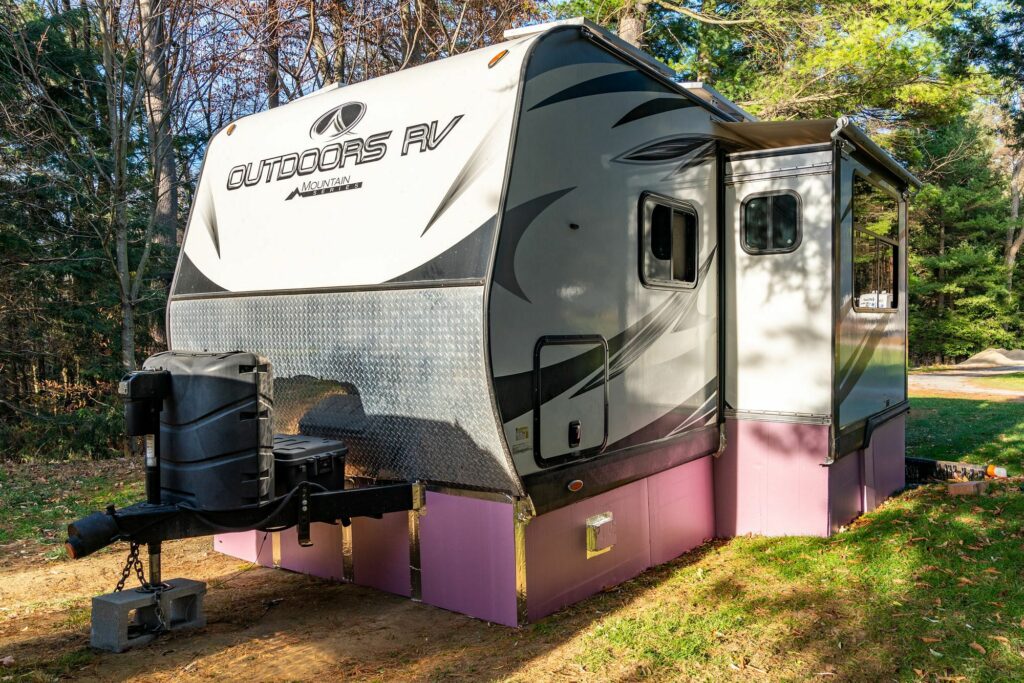 If you are looking for an underpinning option that will not only assist in providing strength to your house but will also keep it insulated, then you should opt for a foam underpinning for your home. One reason behind the popularity of foam underpinning for mobile homes is the versatility it offers.
There are a lot of colors and textures available when going for form underpinning that will help you to give a spectacular look to your mobile home, making it stand out of the crowd. But there is one disadvantage of foam skirting, and that is its price. The reason behind its high price is its insulation properties, that it offers so you need not provide an extra layer of insulation if you are up for a foam underpinning.
10. Cinder Block Underpinning for Mobile Homes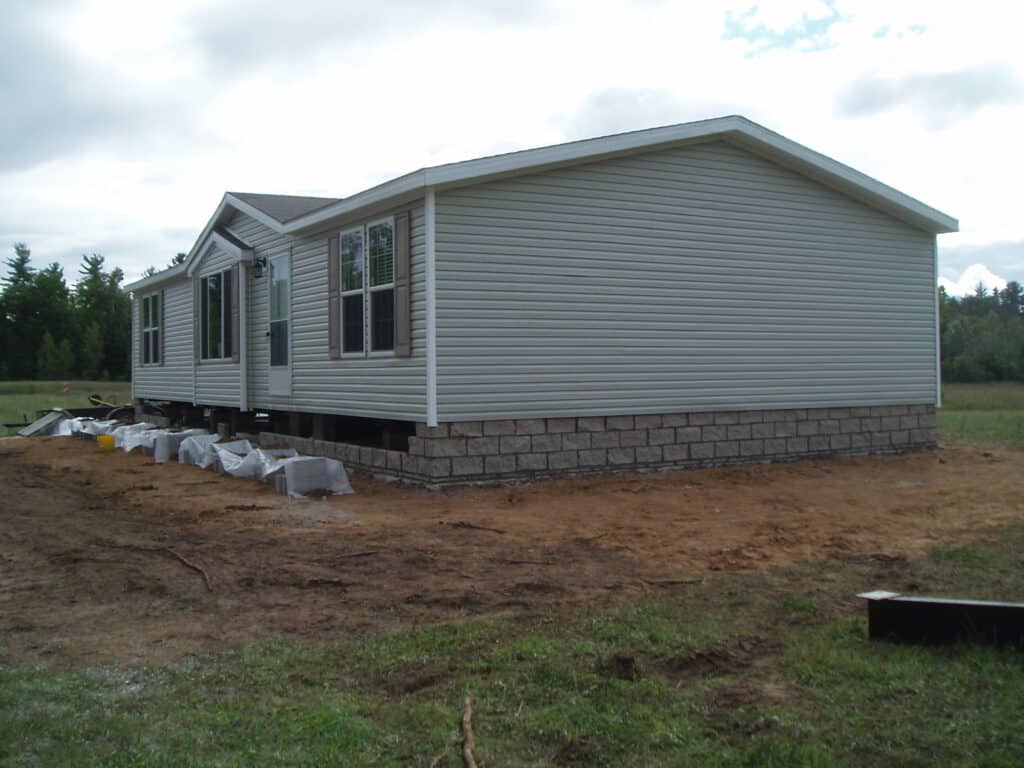 Cinder block underpinning is a creative way to upgrade the exterior of the house using a budget-friendly option. These blocks look great when placed as underpinning and; are also a cost-effective option. While working with cinder blocks as your underpinning options, you need to make sure that you install them correctly.
For this, you can follow some installation procedures. It is important to know the installation procedure. Else, if not installed properly, it might cause trouble later on. Once you have read the installation process, you will understand that it is not a difficult process to install cinder blocks, and if you wish, you can install them on your own.
11. Composite Material Skirting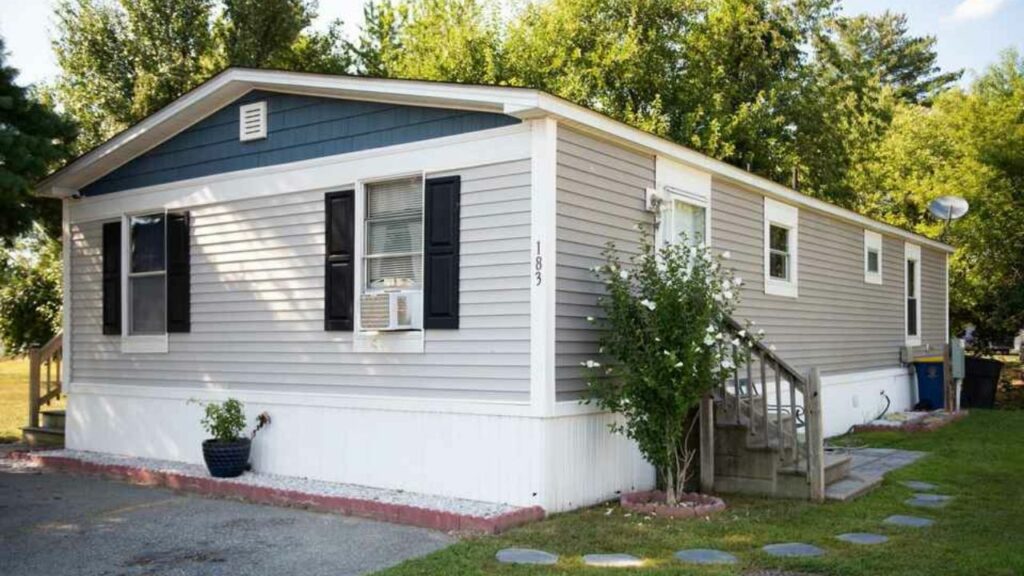 Another cost-effective underpinning that will add a creative dimension to the mobile home is a composite material. They offer a variety of colors and patterns from which you can select the one that blends perfectly with your exterior. Composite materials offer high flexibility while designing shapes; they are available in various densities and thicknesses.
They look good when placed in as the underpinning and are moisture tolerant. In addition to this, they are also not prone to test or insect attack and are highly durable.
All these properties make composite material a desirable option for skirting. But there is one more thing that you should know; when installing composite materials sheets, you also need to add a few frames that can increase the installation cost.
12. Simulated Rock Skirting for Dark-Colored Homes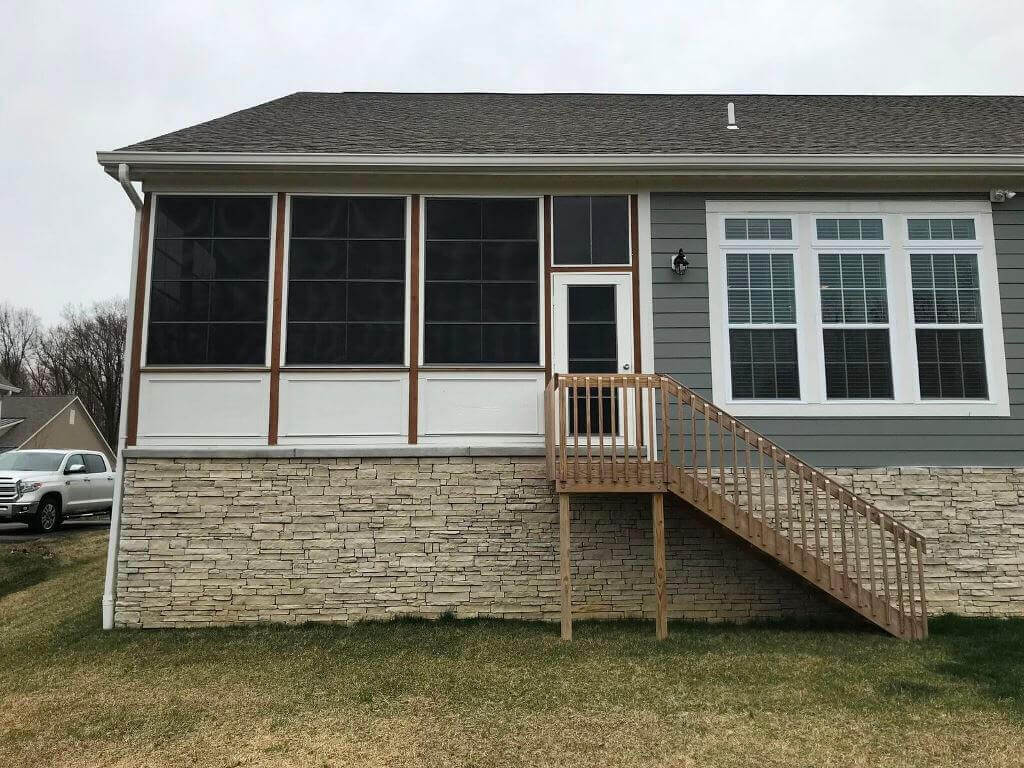 As the name suggests, simulated rock skirting is a replica of rock skirting and; is available in neutral colors like grey and brown. Another surprising fact about simulated rocks underpinning is that they have a similar appearance to the rocks but are made of plastic. If you want to create a stunning effect in your dark-colored home, you can go for simulated rock skirting.
You will be mesmerized by the final effect. They will help in elevating the house exterior by giving it a creative and aesthetic appearance.
13. Rubber Underpinning for a Bold and Attractive Look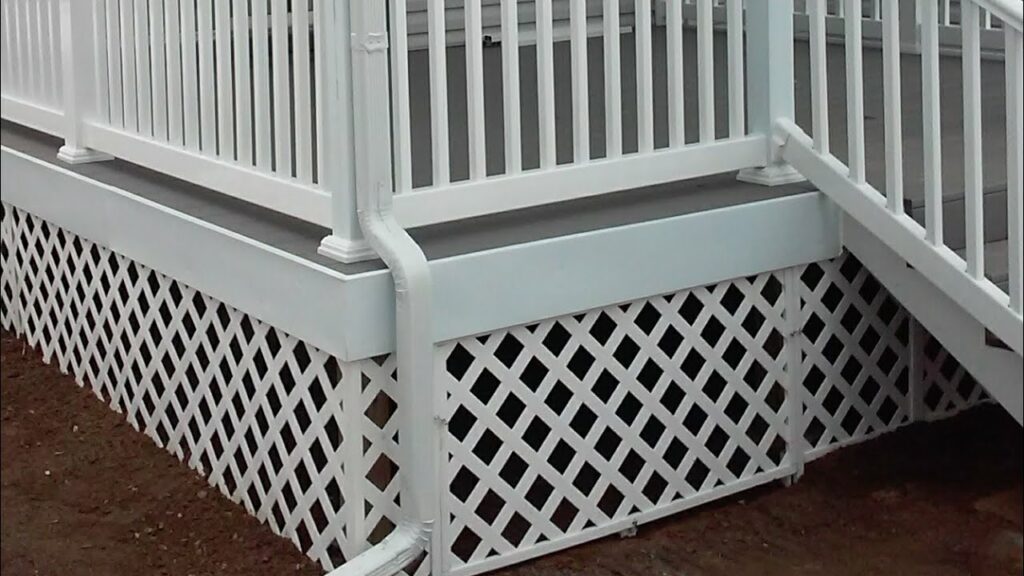 Rubber underpinning is attractive and a good decorative option for mobile homes. They enhance the outlook of the exterior, giving it a unique dimension and also ensuring that the skirting is durable and strong. The rubber underpinning is long-lasting and is not susceptible to weather changes. It can understand almost any temperature variation.
They help to impart a modern or contemporary look according to the rubber pattern you have selected. They look exceptionally beautiful when installed in mobile homes. Rubber skirting will provide the house insulation properties, so it will help you in providing structural support.
14. Go for a Contrasting Combination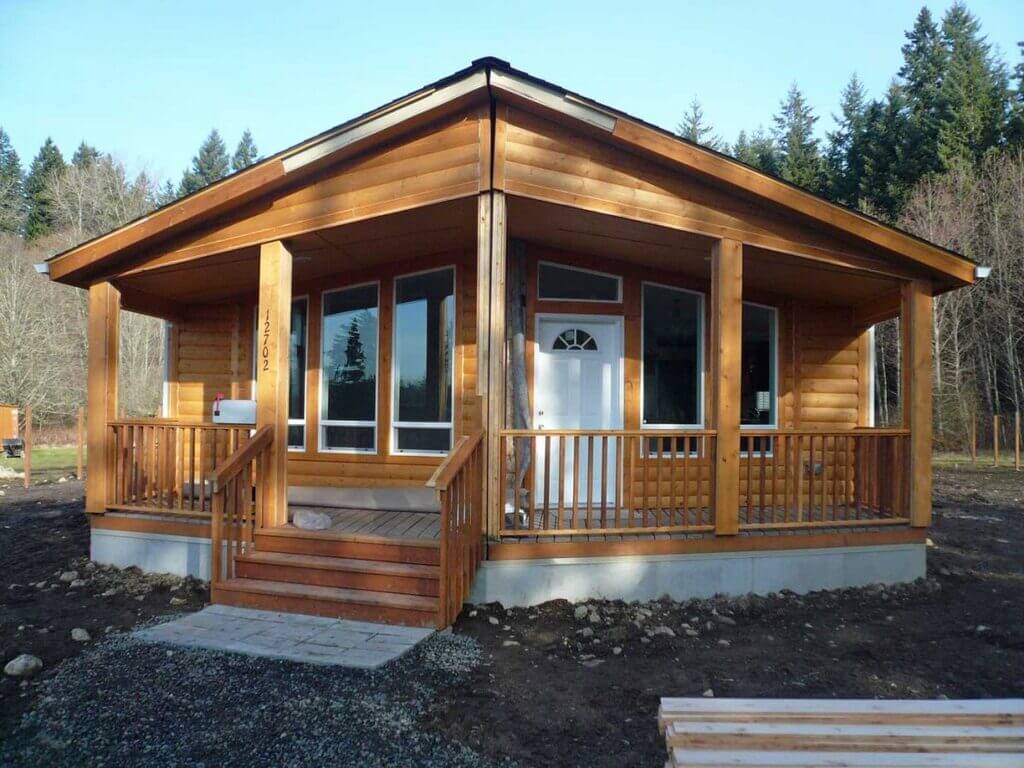 A good way to make your house stand out from the crowd is by opting for contrasting combinations. If you have lighter color walls, then; you can select darker color material for underpinning and vice versa. The material of the underpinning can be selected based on many factors like the location of the house, budget constraints, the properties you want in your underpinning, safety requirements, etc.
It is a good way to instantly elate the look of your house without taking much effort. This contrast will go best when you opt for single-colored exterior walls. If you are looking for a wooden house, then white-colored skirting will be the best.
15. Composite Wood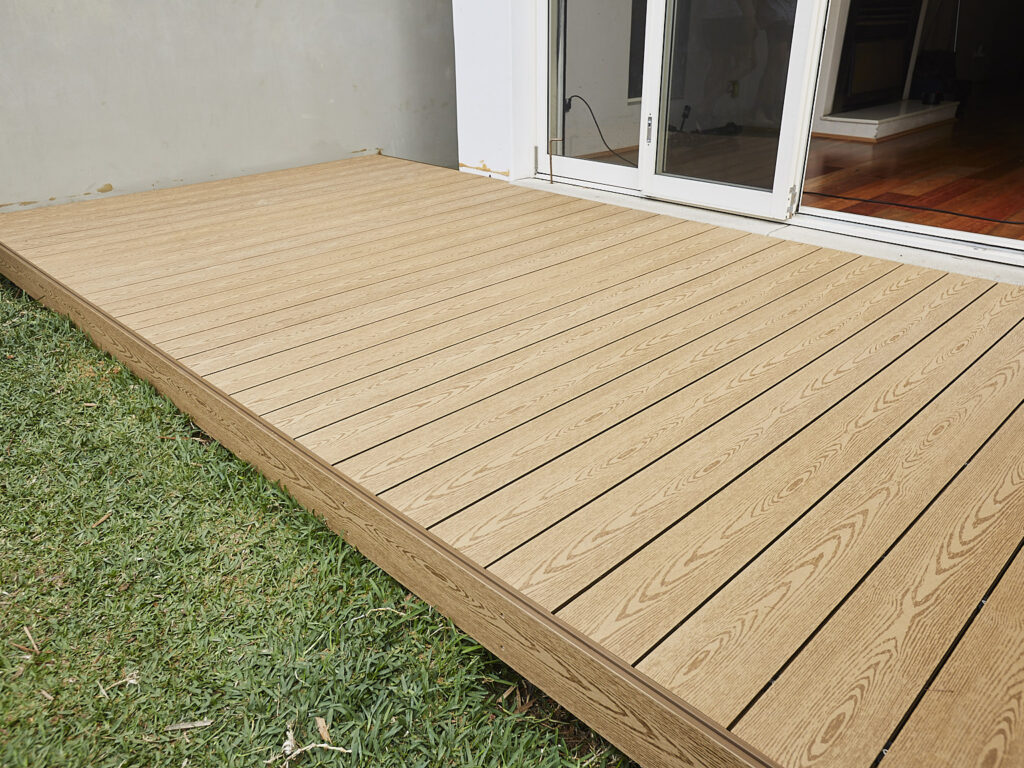 Composite Wood skirting generally includes materials like hardboard OSB etc. It requires less maintenance in comparison to conventional wood and is more durable than plywood. Composite wood is manufactured in such a way that it is resistant to insects and pests; that is why it is preferred over plywood. You can paint them to achieve the desired look.
Since they are processed to resist moisture or pest attack, they are a good option when going for exterior skirting as they won't be affected by rain, humidity, etc. In addition to this, composite wood is an eco-friendly skirting option and can be reused if you wish.
16. Modern Touch with Steel Skirting

Steel skirting is a good way to add a modern touch to your house using underpinning. It can be painted into any color, and the finish is amazing. Steel skirting is durable and easy to install. Moreover, they are also insect and pest resistant hence a strong skirting option. Steel skirting requires low maintenance after installation, so you need not pay attention to its maintenance frequently.
Steel skirting panels generally come with holes, so you need not waste time drilling holes, and; you can easily install the panels. Steel skirting gives various design options, so you can select the one you find best.
17. Board and Batten Underpinning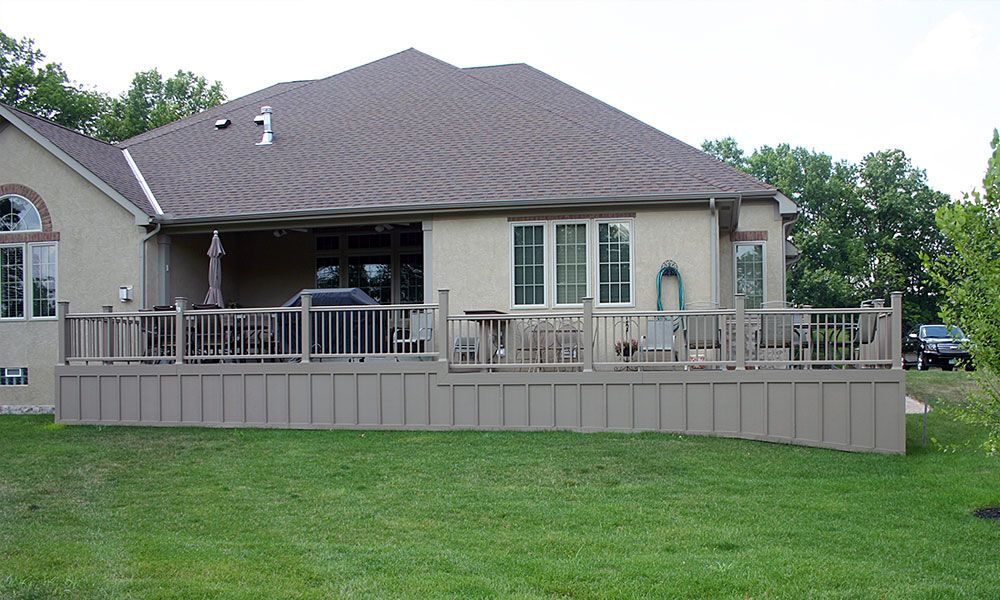 Board and Batten underpinning do not refer to a particular material but to a pattern that adds a creative touch to the house. It is a widely used pattern to create a formal look, and you can create a board and pattern look with the help of almost every material available. For example, you can go for steel, plywood, or tin to create a board and batten look for your underpinning.
The color scheme can also be selected as per your choice. You can opt for both horizontal or vertical board and batten patterns that you find best in your house.
Types of Skirting
The skirtings can be broadly classified into the following categories.
1. Metal Skirting
These skirtings involve tin, aluminum, and steel skirtings; and are moisture and insect resistant. They are durable and can be easily installed. They come in the form of panels of various thicknesses. The price of metal skirting varies depending on the material selected. For example, steel is the most expensive, while tin can be a cheaper alternative.
2. Vinyl Skirting
It is the most popular and highly versatile material that can be used to achieve any required design and color. They help to give a spectacular underpinning that is not only strong; but also highly durable. They are available in various price ranges so that one can select the skirting that fits their budget.
3. Wooden Skirting
Generally includes plywood or composite wood. They can be used to achieve a contemporary look and are one of the most common materials used for ages. Composite wood; is more durable when compared to conventional wood as it is processed to overcome the weaknesses of wooden skirting.
4. Brick, Stones, Faux Stones, Etc.
These kinds of strikings are ideal for achieving a contemporary or farmhouse-like feel in your house. They can serve as a permanent skirting option and provide an aesthetic touch to the house. They require the least maintenance and are safe from pests, insects, or moisture attacks.
Conclusion
Mobile homes are prefabricated homes built as a whole and then installed on the ground. They are not constructed like conventional homes. Therefore, they do not have a strong inbuilt foundation; rather, you need to install one after you have installed the home.
It is important to select an ideal material for the underpinning of the mobile homes that imparts its strength as well as contributes towards enhancing its outlook.
There are many options available with attractive designs and patterns from which you can select the one that will not only impart strength to your mobile house but also match well with the surroundings.
You can select the desired material with proper experiment and research and then install it in your house to improve the aesthetics of the home as well as ensure that it