A dorm does not need to be dull. It can be made attractive by highlighting a few features in the room. One such feature is the headboard of the bed, which can be used to add an interesting feature to the room.
The headboard can be used creatively to add a unique feature to the room. For this, you need to select an appropriate headboard that fits into your choice and also goes well with the surroundings.
Selecting a headboard does not mean spending extra money to achieve the desired look. There are plenty of options available that fit the budget and look astonishing when added to the room.
Here are a few ideas that you might find useful when selecting one for your dorm.
1. White Colored Tufted Headboard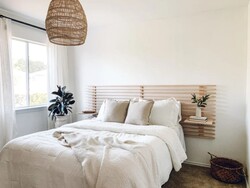 The white color adds a classic touch to the place added. This makes it a common choice for people. There is no uncertainty in the fact that white adds a complete touch to any room or place it is added. Going for a white headboard will help you achieve a classic look, hence; making it a style statement.
Since it is made of tufted material, it will also assure you comfort when sitting for longer hours. It will also ensure that you do not have back pain while sitting and will enhance the look of the beds.
So if you are looking for a headboard that guarantees style as well as comfort, you can opt for the white-colored tufted headboard.
2. DIY Headboard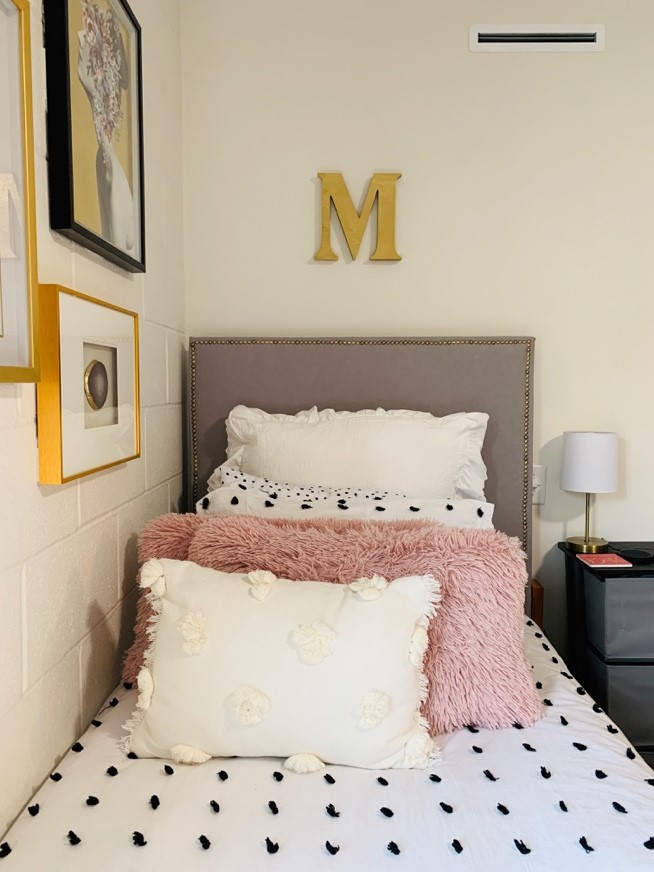 An easy way to upgrade your dorm bed is by making a cute and super easy headboard. This bedroom dorm can be created with minimum effort. If you like to create things on your own, you should definitely go for this headboard. It is made with the help of minimum material, but the look is awesome.
Select a material that best suits your bed and the walls, and then gather all the other things required. Now you are all set to begin your creative journey, and enjoy the comfortable bedroom dorm made by you and flaunt it among your roommates and friends.
3. Gray Fabric Headboard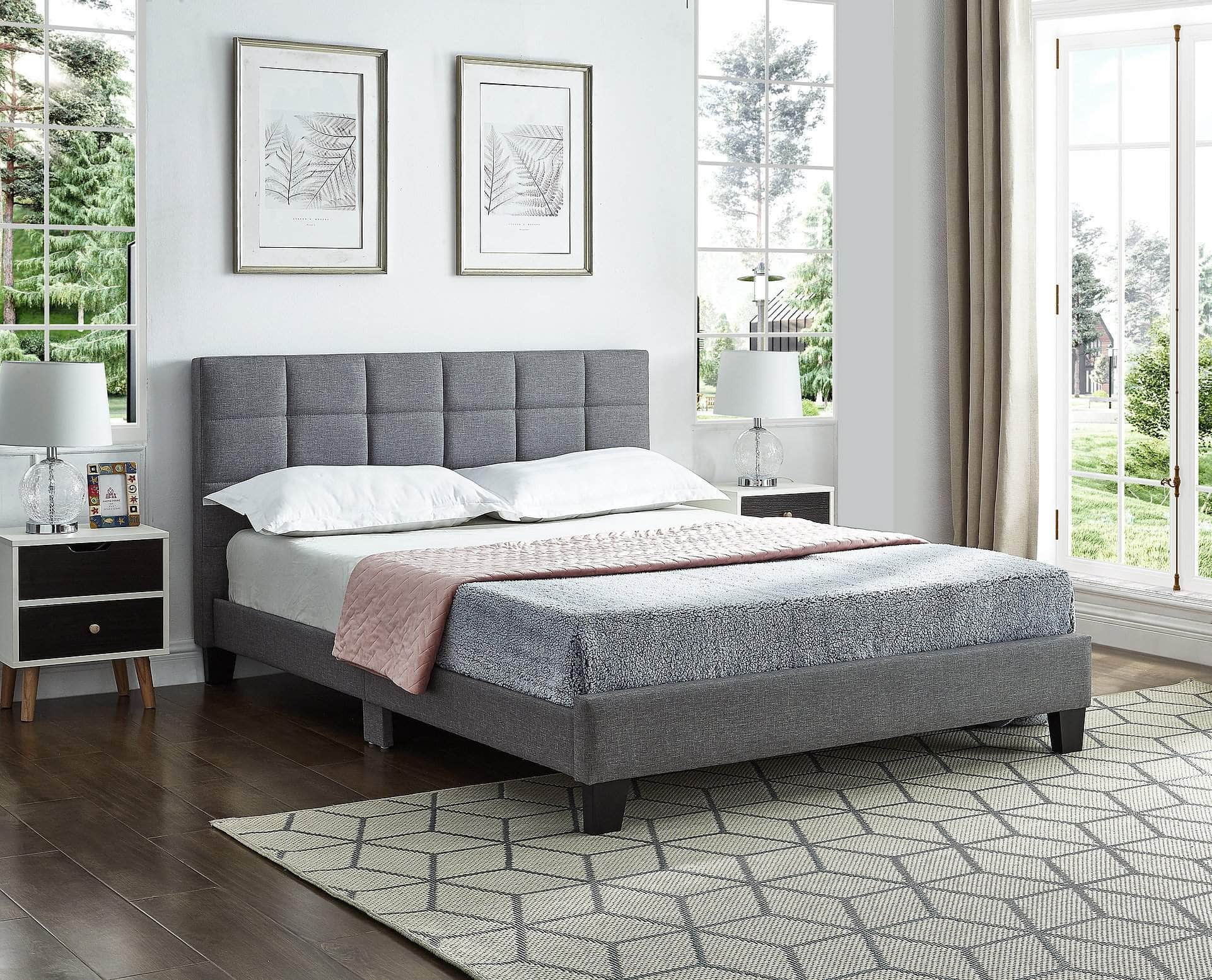 If you are looking for a budget-friendly dorm bedroom, then the fabric is certainly the best material. The fabric material is also comfortable and not too expensive therefore can fit into everyone's budget.
And, if you are looking for a color that will go with every bed flawlessly, then you should go for gray color as gray will instantly at depth to every color and will complete the book of every bed in the dorm.
The gray color is a trend, so it will also give a trendy touch to the bedroom. The gray color goes with almost every color, which is another advantage it possesses.
4. Velvet Tufted Headboard Ideas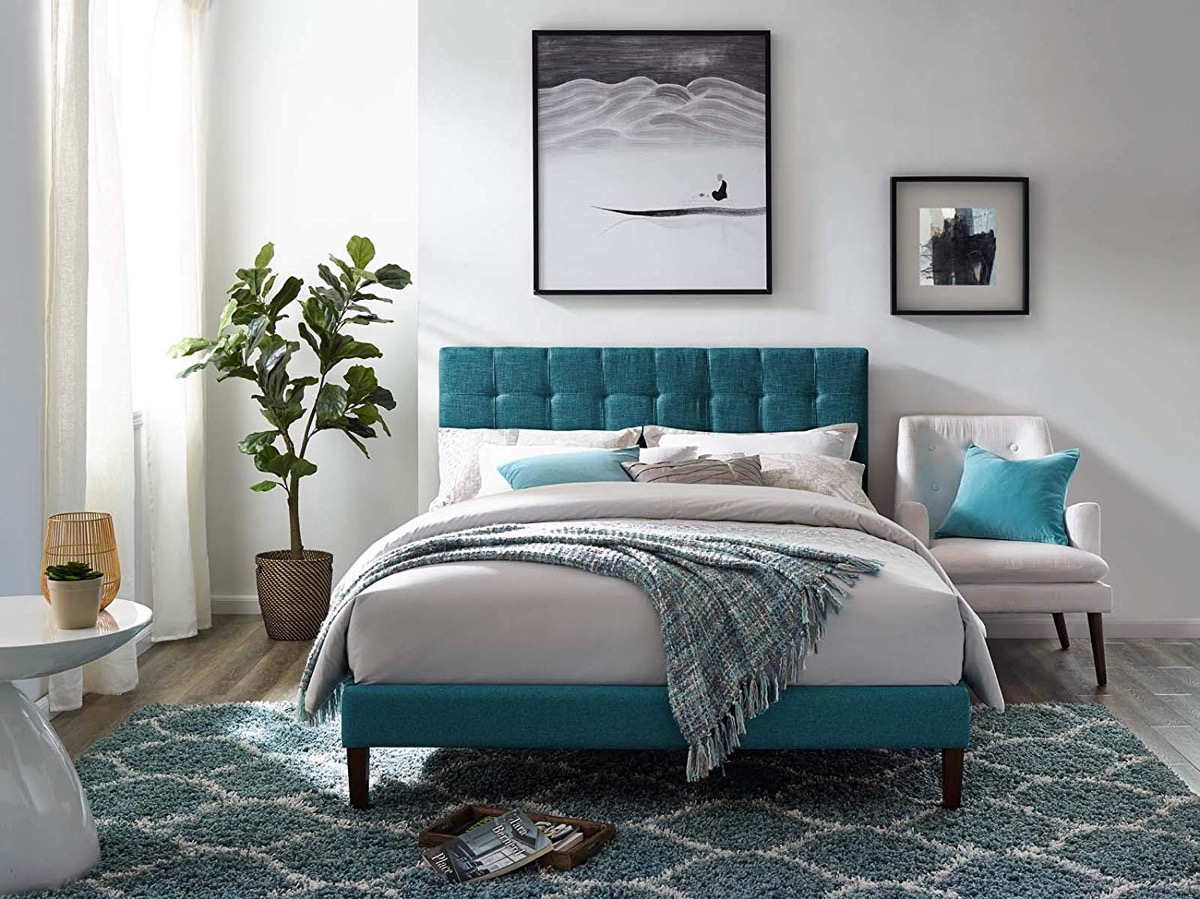 A velvet tufted headboard is easily available in the market. It is a comfortable and cost-effective option to elevate the look of the bedroom. Velvet tufted headboards are luxurious in appearance, so many people prefer these headboards over others. Not only do they look luxurious, but they will also provide comfortable sitting hours.
There are a lot of color options available for the velvet tufted headboard ranging from pink, gray, black, blue, etc. If you want to get a cute look, you can opt for lighter shades like pink and gray.
On the other hand, if you want to give a formal and bold look, you can go for dark colors.
5. Modern and Stylish Headboard Ideas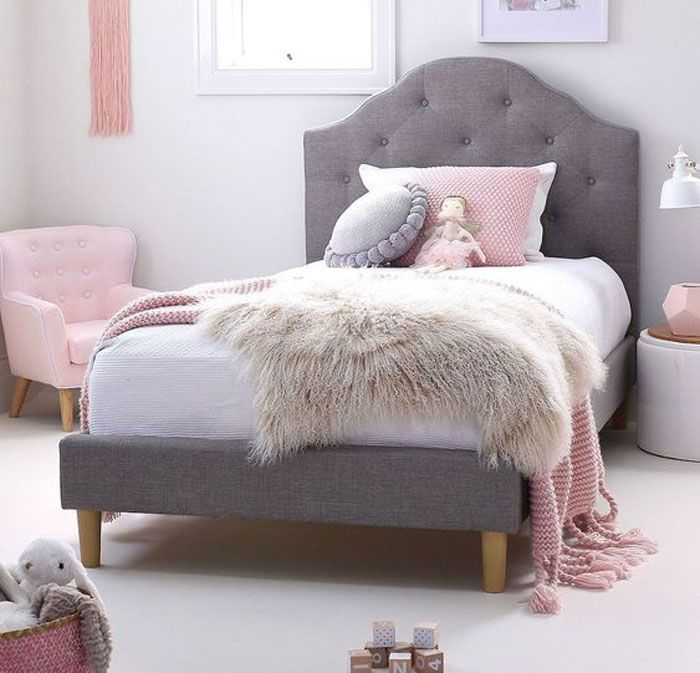 If you are looking for a modern as well as stylish headboard that will instantly elevate the look of the bed, making it the focal point of the bedroom, then you should opt for a modern and stylish headboard made of cushion fabric and metallic frames. The cushion fabric will ensure that you sit comfortably, and the metallic frame will give it style.
In addition to this, it will also help you in giving a formal touch to your dorm. If you want to achieve a formal look, you can go for a combination of dark colors like black and navy blue, etc.
On the other hand, if the dorm is for small kids, then light colors will help to create the magic.
6. Headboard with USB Supply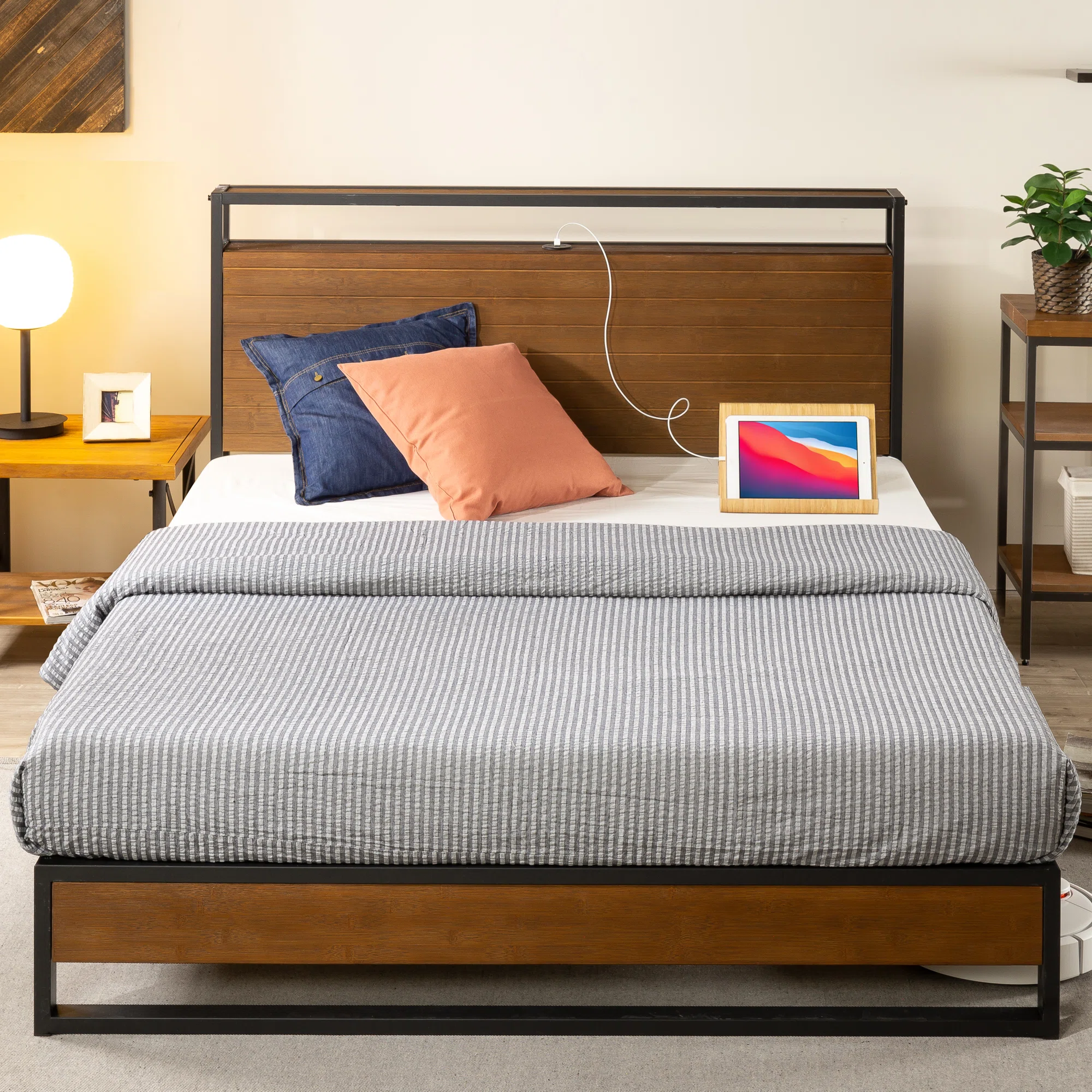 A Headboard with a USB supply sounds a little unbelievable, but it is true. Such headboards are available that assist you with the USB supplies so that you can even charge your gadgets like phones, laptops, etc. Therefore, it is a multifunctional headboard ideal for the college student's room.
These headboards are specially designed for working professionals and students to ensure an interrupted flow of work, with charging not becoming an obstacle in their work. Some headboards have more than one USB port provided, so you can select the one that you find most appropriate for your room.
While providing you with a charging facility, these headboards do not compromise the designs and patterns that make these headboards highly desirable.
7. Metallic Headboard with Storage Shelves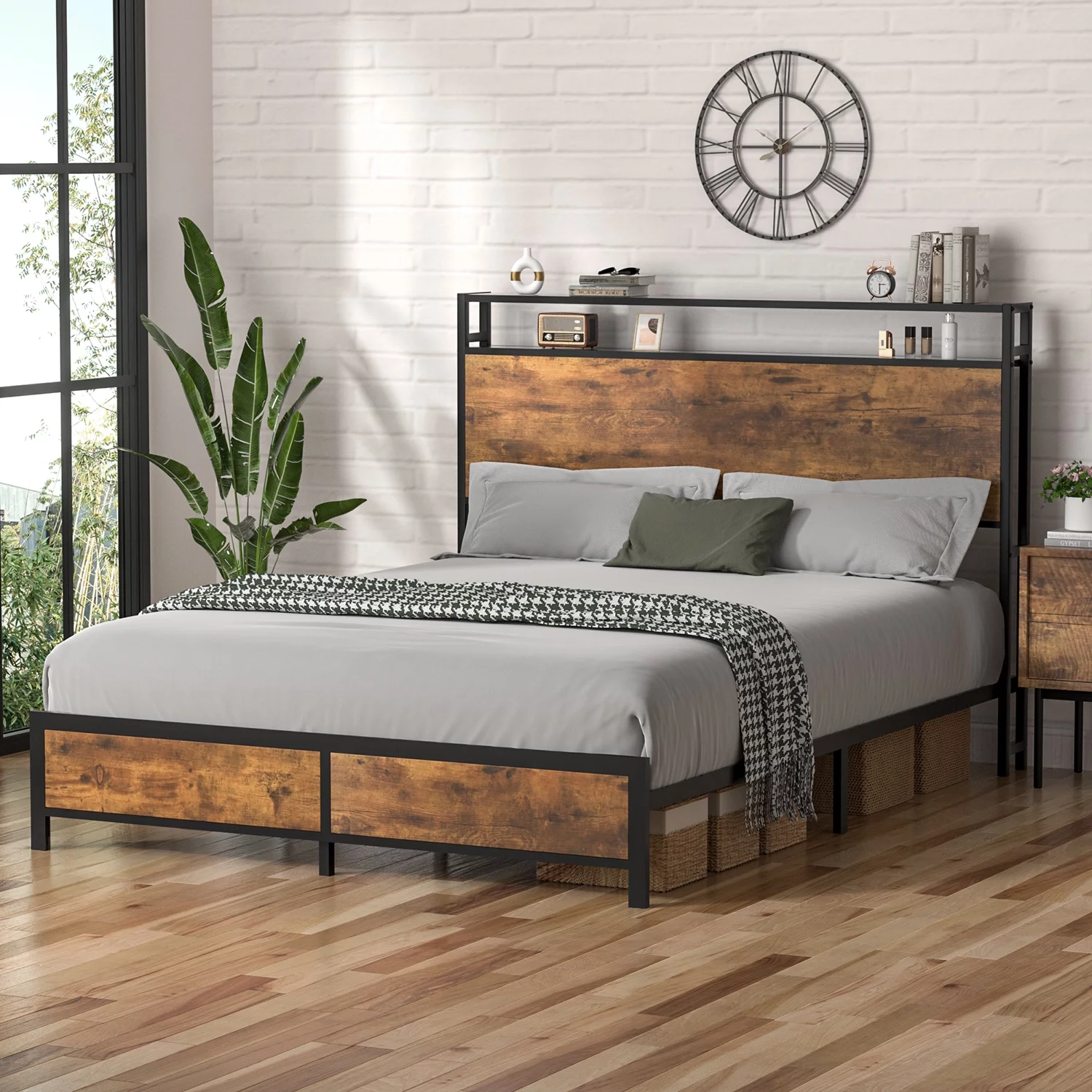 Another example of a multifunctional headboard idea is this headboard with a storage shelf. This storage shelf will solve the problem of storing small things that are usually misplaced. These headboard ideas also solve the problem of storing things that need to be kept within reach. You can store small items like your charger, cards, keys, makeup stuff, etc., on these shelves.
They are trendy and stylish, so you do not need to compromise with the style while upgrading your room and managing the space. One thing that you should be careful of is that you do not store heavy items on these shelves, as you might hurt yourself when these items fall by mistake on the bed.
8. Pillow Headboard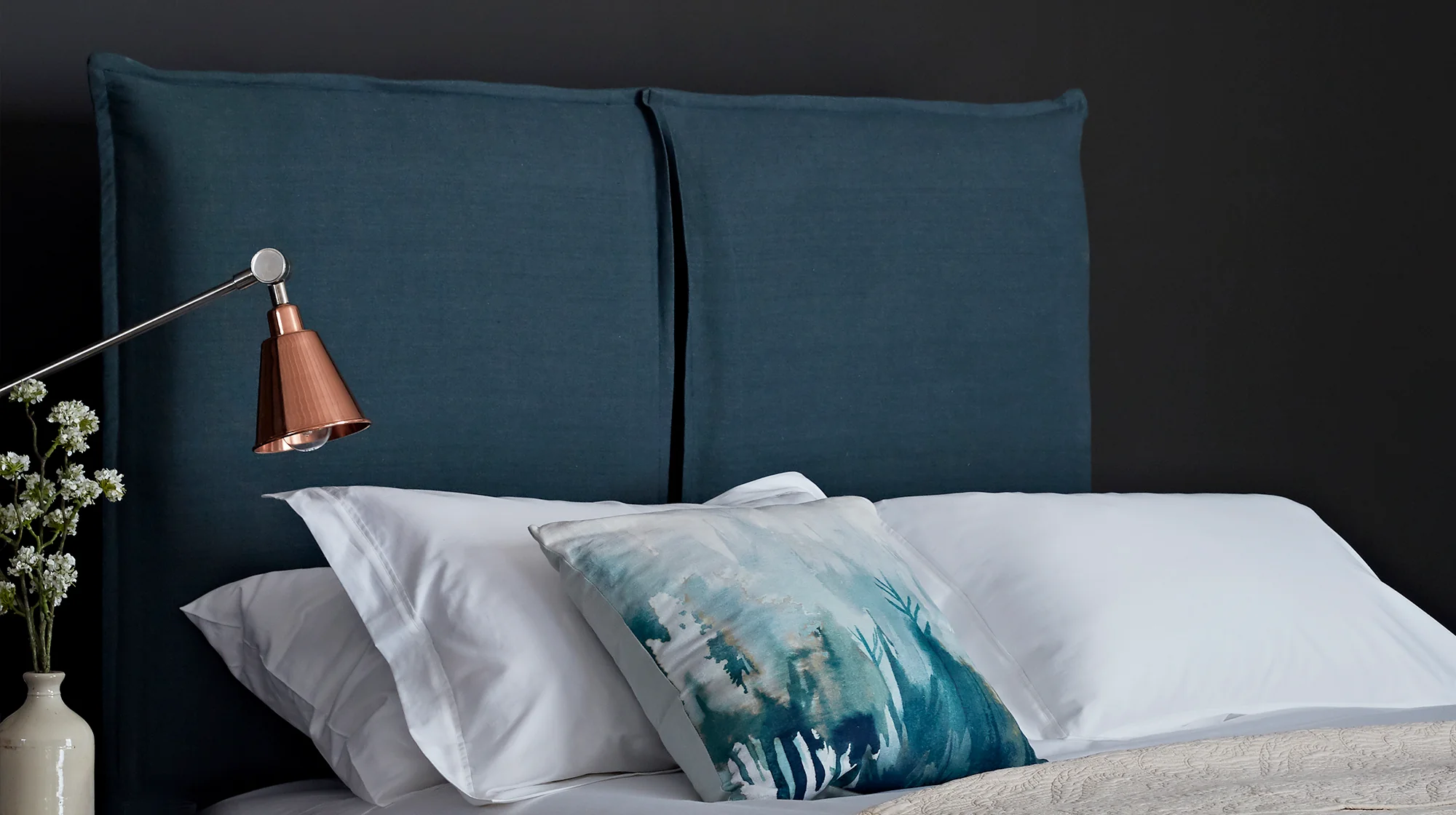 Headboard ideas are innovative ways to support you while studying or sitting at the same time fit in your budget. These headboards are comfortable and fit perfectly in everyone's budget. They offer high versatility in shape, patterns, and designs. You will be amazed by the options available in these comfy and stylish headboard pillows.
You can select any pattern or design that you find best for your dorm. Pair it with matching accessories like bed sheets, pillows, etc., to complete the look. You can even reuse them if you shift from one place to another; this is one more advantage of these headboards.
9. Faux Leather Headboard Ideas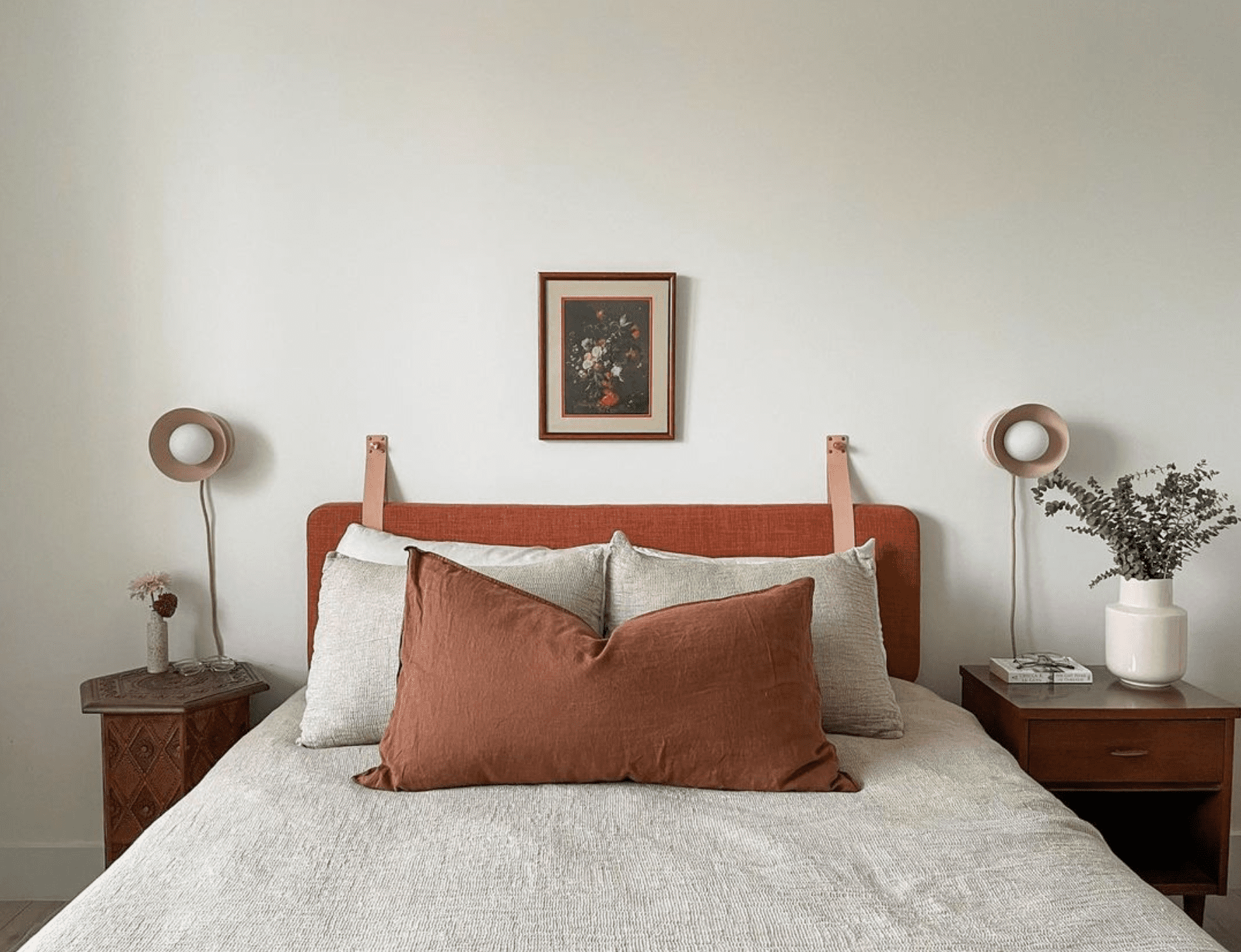 When it comes to furniture like sofas, the headboard of beds, chairs, etc., faux leather is one such material that cannot be skipped. It is a stylish material used to add style statements in a boring bedroom dorm. It will help elevate the interior of the room, making it a place worth living in. Faux leather headboards are luxurious and comfortable and designed for long sitting hours.
So, people who are in the habit of studying or working in bed can take the support of a faux leather headboard to sit comfortably for hours. You can experiment with the color and pattern of the headboard to get the desired look for your bed.
10. Headboard with Lights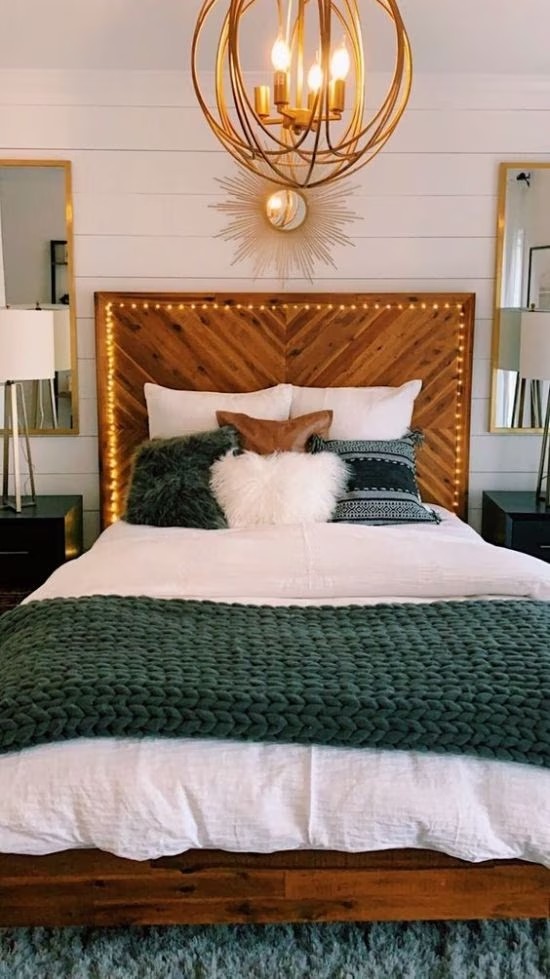 If you wish to give your room a creative and magical fairy-like look with the help of fairy lights, then how about adding fairy lights to your bed? Sounds interesting; you can add fairy lights to the headboard to give a unique look to your room. This simple and easy DIY headboard can be easily created within an hour.
This headboard idea will go with any material of the headboard and will give a fantastic look to the room. You can enjoy watching late-night movies with friends in your room, and these fairy lights will assist you in providing a theatre feel.
11. Patterned Fabric Headboard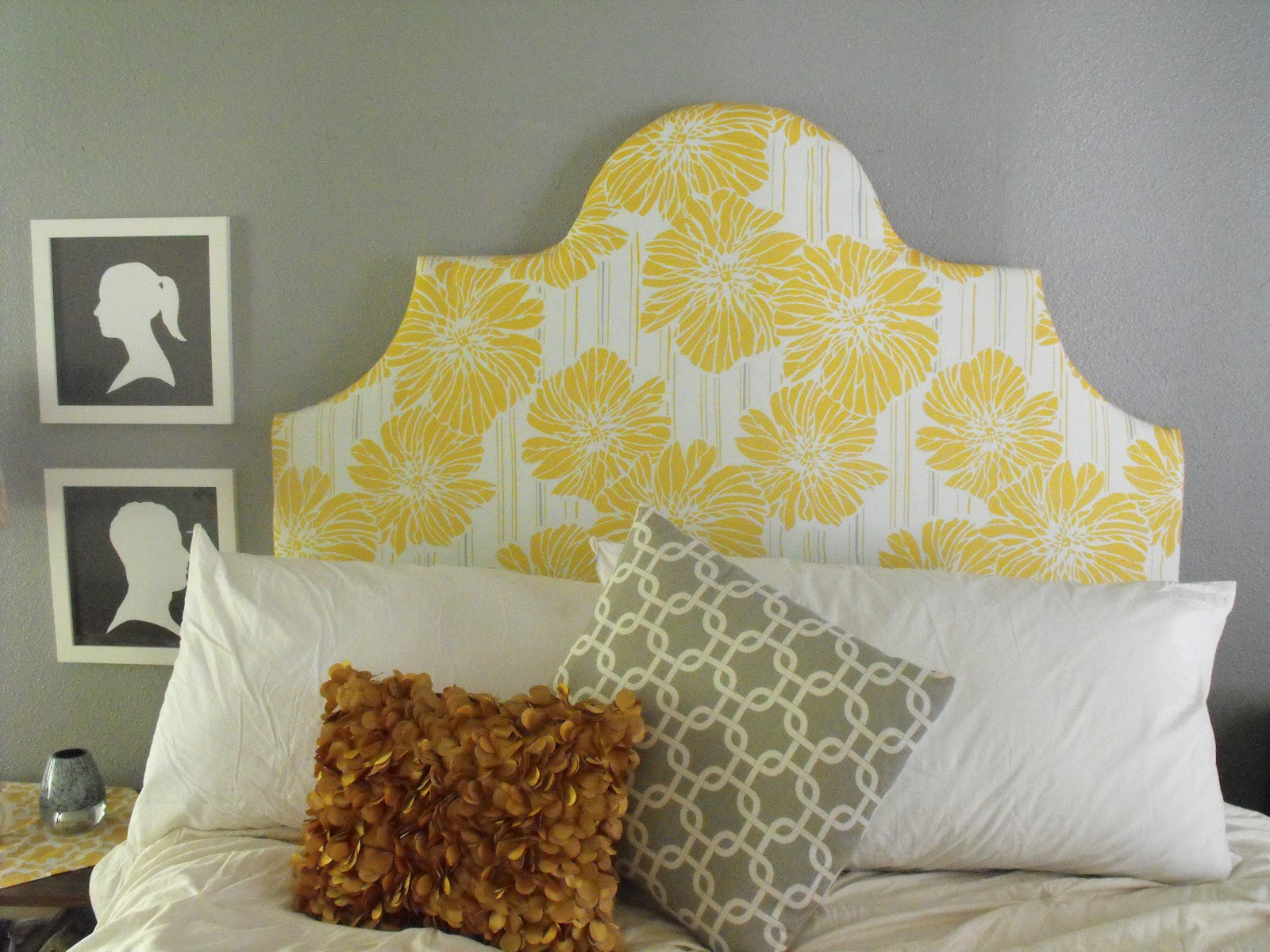 The patterned fabric headboard is light and can be used in the bedroom dorm to assist in sitting. These budget-friendly headboards will instantly elevate the look of the room as they add depth to the plain and dull walls of the room. To compliment the look, you can place matching pillows and bed sheets on the bed. These fabric headboards are ideal for small beds, so if you have a small bed, then; you can go for a patterned fabric headboard.
Even if you are looking for a simple and sober headboard, then; the patterned headboard would be the suitable choice for your bed. They are simple yet look attractive when placed in the room.
12. Cute and Trendy Headboard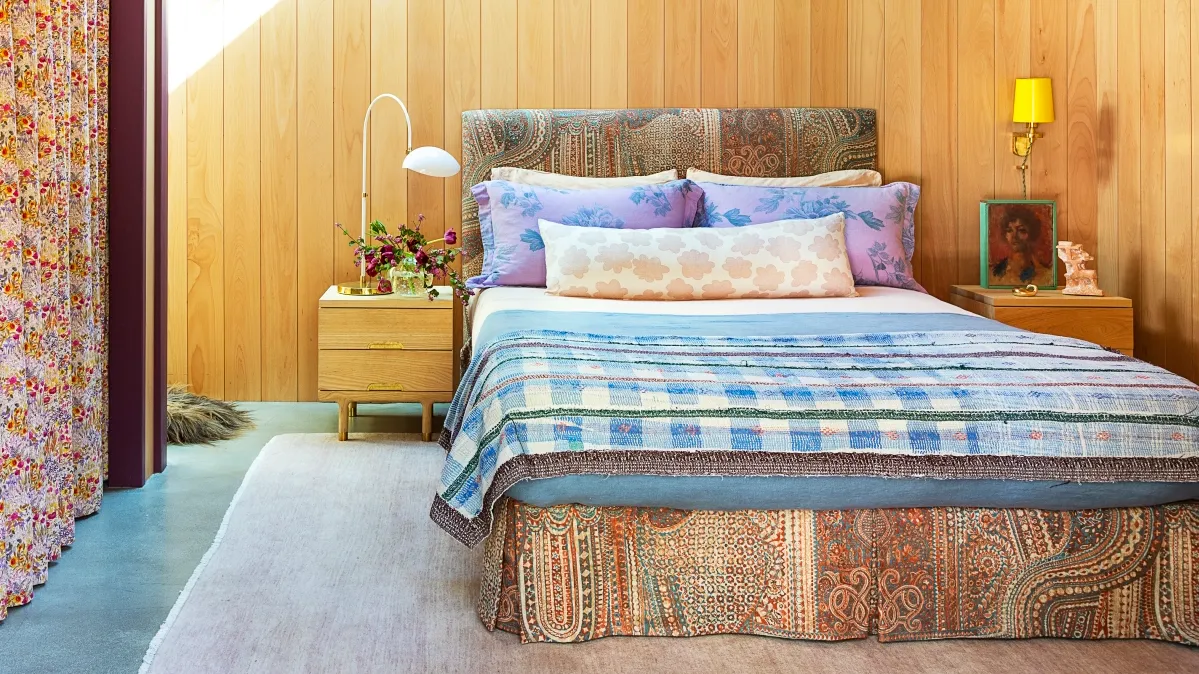 For a cute look and to manage storage problems, you can go for this cute and multipurpose headboard. This headboard is made of comfortable material, so it guarantees comfort and also solves storage issues at the same time. This solid headboard will not be affected by jerks, so there is no chance of the items falling from the headboard to the bed.
But, you should not place any heavy accessories or glass objects on the headboard to be on the safer side. Rather, you should keep only lightweight objects, and if you wish, you can also place a few of your stuffed toys, like teddy bears, to elevate the look of your bedroom and convert the boring bedroom dorm into an interesting one.
13. Decorative Headboard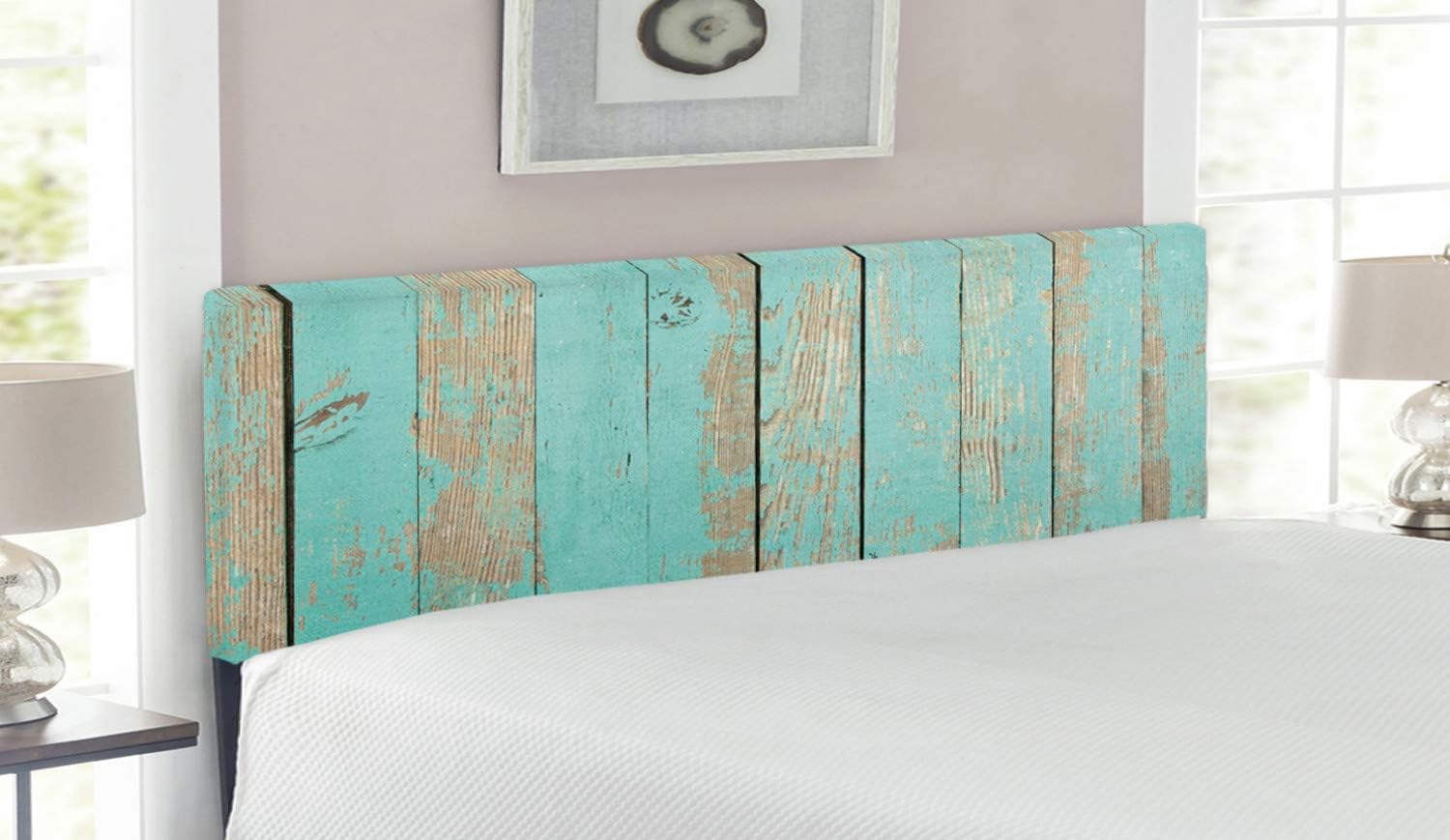 Looking for stylish ways to upgrade your room and add a unique dimension to your headroom? If yes, then you can consider this decorative headboard. If you notice carefully, you will realize that the look is created just with the help of a few mirrors. So, if you are getting bored and looking for something creative to do, then you can upgrade your room with this DIY idea. It will give your bedroom a stunning and spectacular look when completed.
So, once done, get ready to receive tons of compliments for your creativity. You can add a single mirror or multiple mirrors to create the desired look.
14. Upholstered Headboard Ideas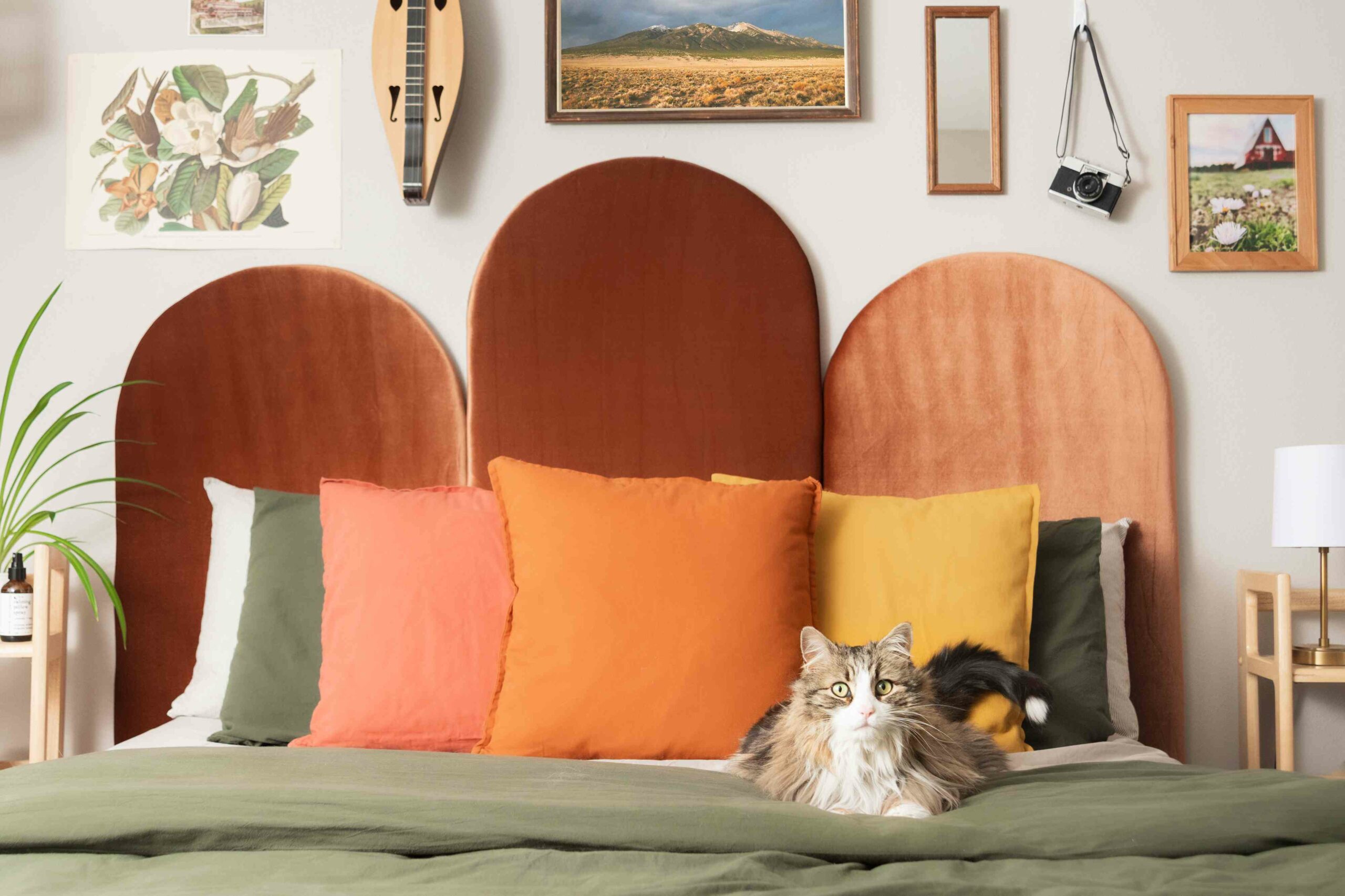 Upholstered Headboards are a great addition to the bed as they will provide style and comfort to your bed. These headboards are super comfortable, and you can sit for long hours, taking the support of these headboards. They can easily fit into anyone's budget, therefore an option worth considering.
They will help you give a simple and decent look to the dorm. In upholstered headboards, there are many options available from which you can select a matching or a contrasting headboard to get the desired look for your bed.
You can style it with pillows and bed sheets for the desired look.
15. Kids' Bedroom Headboard Ideas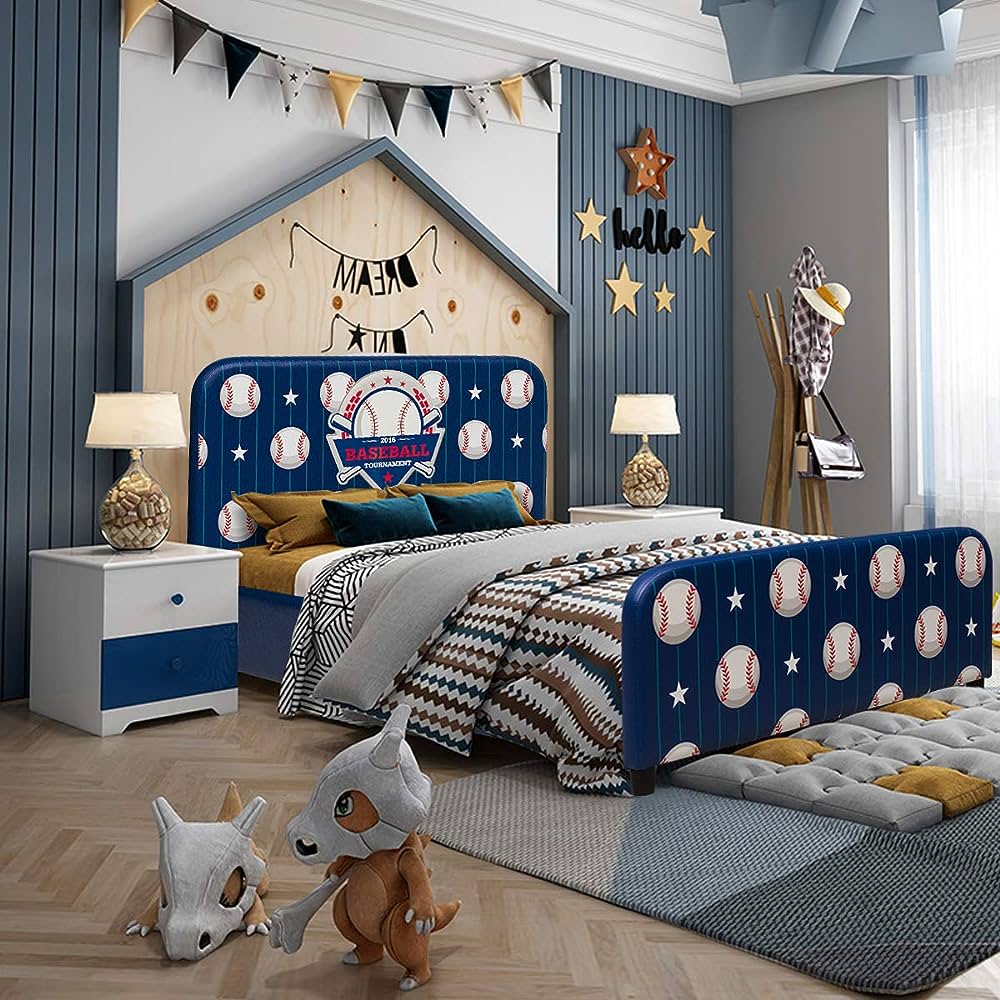 If you are looking for a headboard that will look good in a kid's bedroom, then; how about this letter headboard? This headboard makes the kid's room vibrant and creative. It will also draw the kid's attention toward their bed. The design of this letter-based headboard is super cool, which makes it a great option for the kid's bedroom dorm as they will find something interesting in the room, so they will spend time in the dorm happily.
Furthermore, it is a good alternative to boring headboards as kids ' headboards need to be creative and visually attractive and not formal or decent like the adults' headboards.
16. Headboard Cushion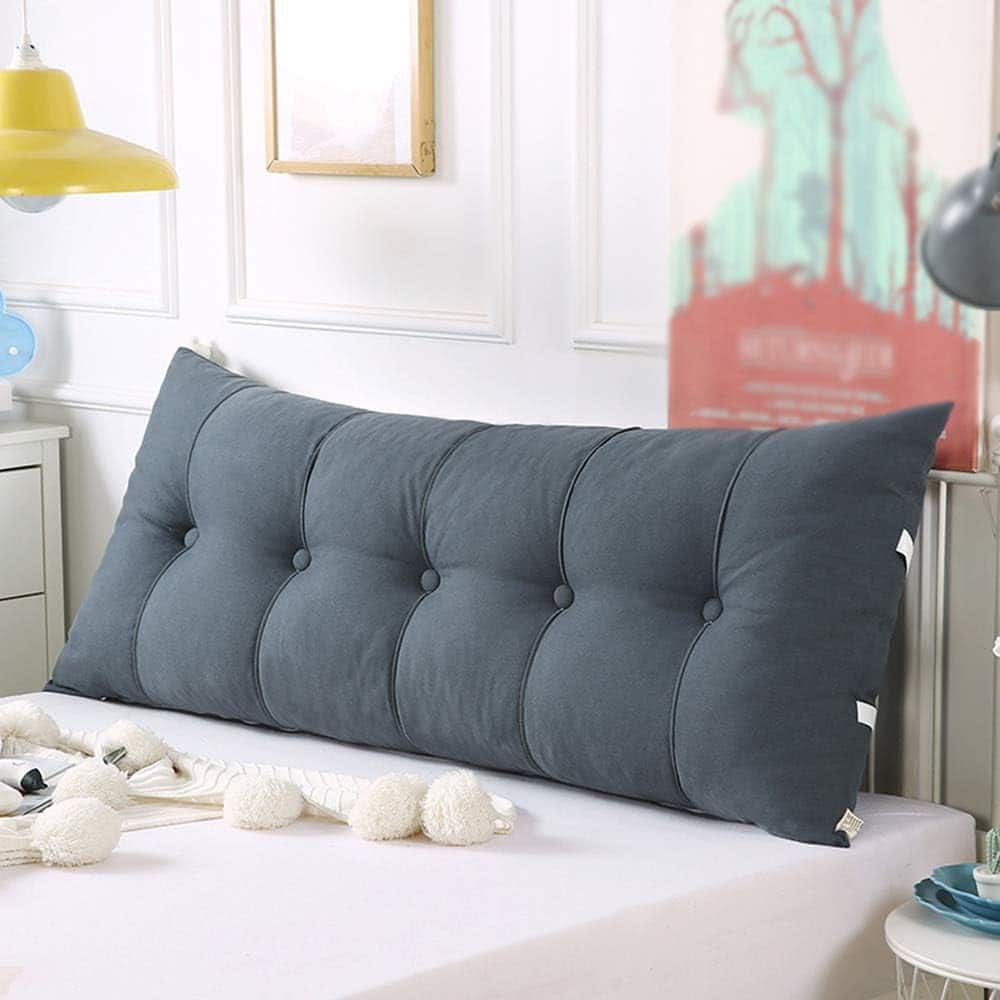 Another versatile option for a bedroom dorm is a headboard cushion. A headboard cushion has the comfort similar to a headboard and can easily be shifted from one place to another, so you can consider it a movable headboard. They are quite cheap and can be used on beds that don't have a comfortable headboard like a wooden headboard.
There are many materials and designs available in a headboard cushion. It is possible to achieve any look like traditional, modern, cute, chic, bold, etc., using a headboard cushion. The color options are also infinite. So, what to wait for? Just pick up a suitable headboard cushion for your bed and make it the focal point of the room.
17. Simple Headboard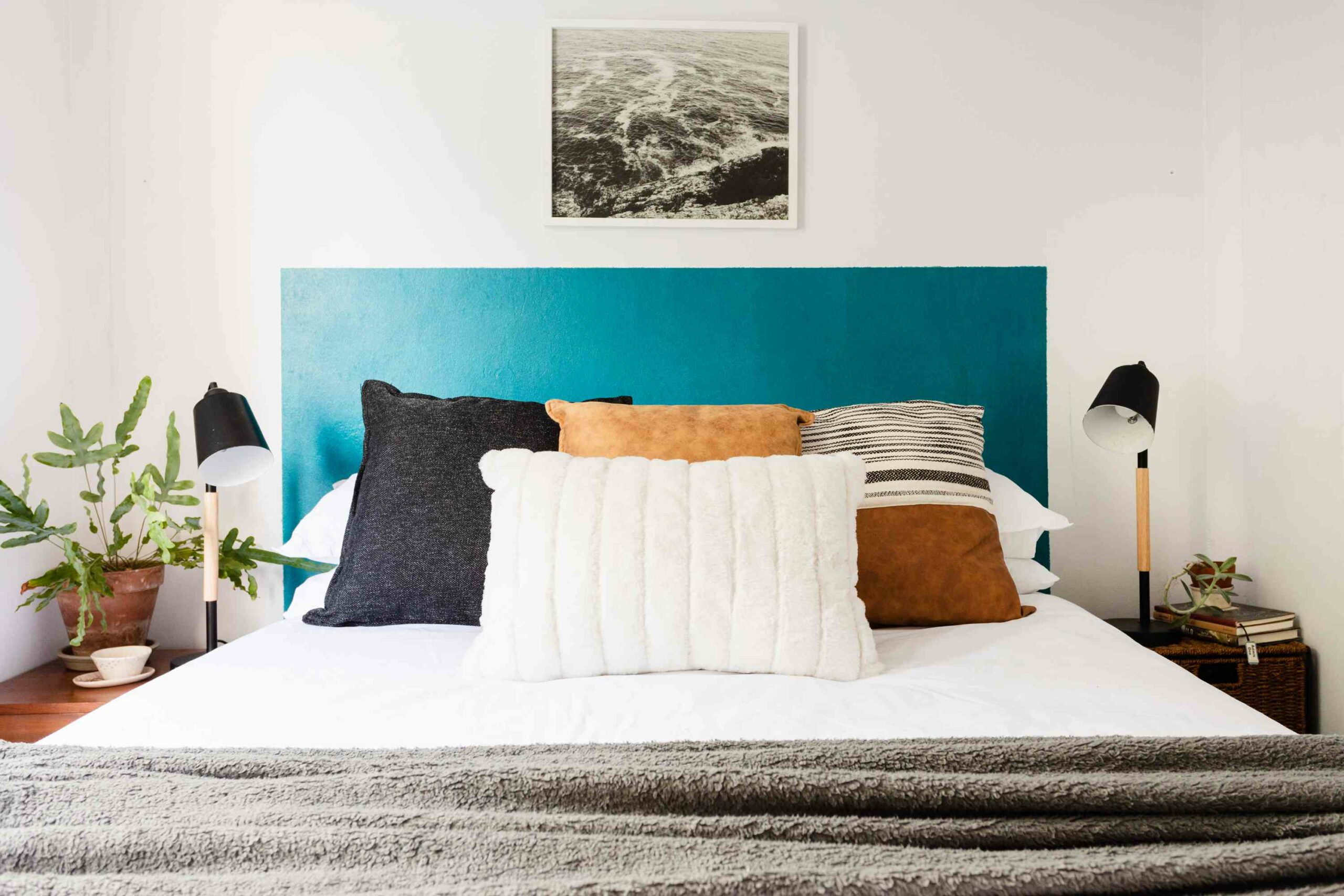 A Headboard need not always be heavily decorated or artistic; you can opt first for a simple headboard also; if you like to keep things simple and decent. Going for a single-colored headboard will give a simple look to the dorm highlighting the simplicity you possess. These headboards are comparatively cheaper and, therefore, will fit into your budget if you are looking for a budget-friendly option.
You can create a significant effect using simple headboards by selecting the proper color of headboard for your room. The headboard should match the walls and the bed so that it blends with the surroundings when opting for a seamless look.
18. Rustic Headboard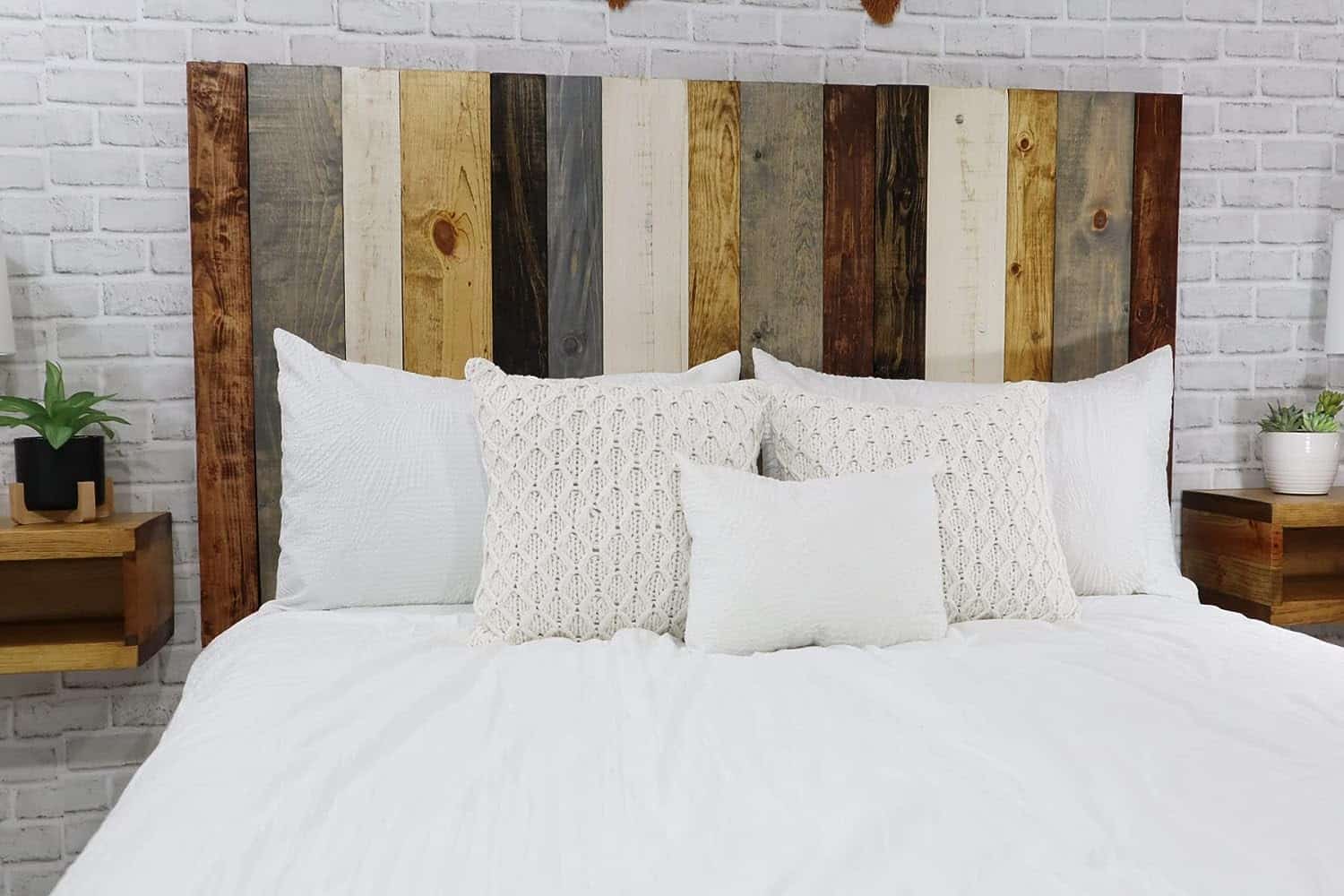 Rustic headboards can also be used in the bedroom to elevate its look, especially in dorms. They have the potential to add an innovative touch to places like dorms. These headboards are made with wooden planks, and after painting and decorating them, they look awesome. When placed in dorms, they; can be customized by placing name initials on them so that the beds can be distinguished from each other.
You can decorate it with fairy lights to elevate the look. If you are uncertain that the appearance of the room will not look nice with the rustic headboard, then forget all your uncertainties as it will definitely look nice and will give a cozy look to your dorm.
19. Large Headboard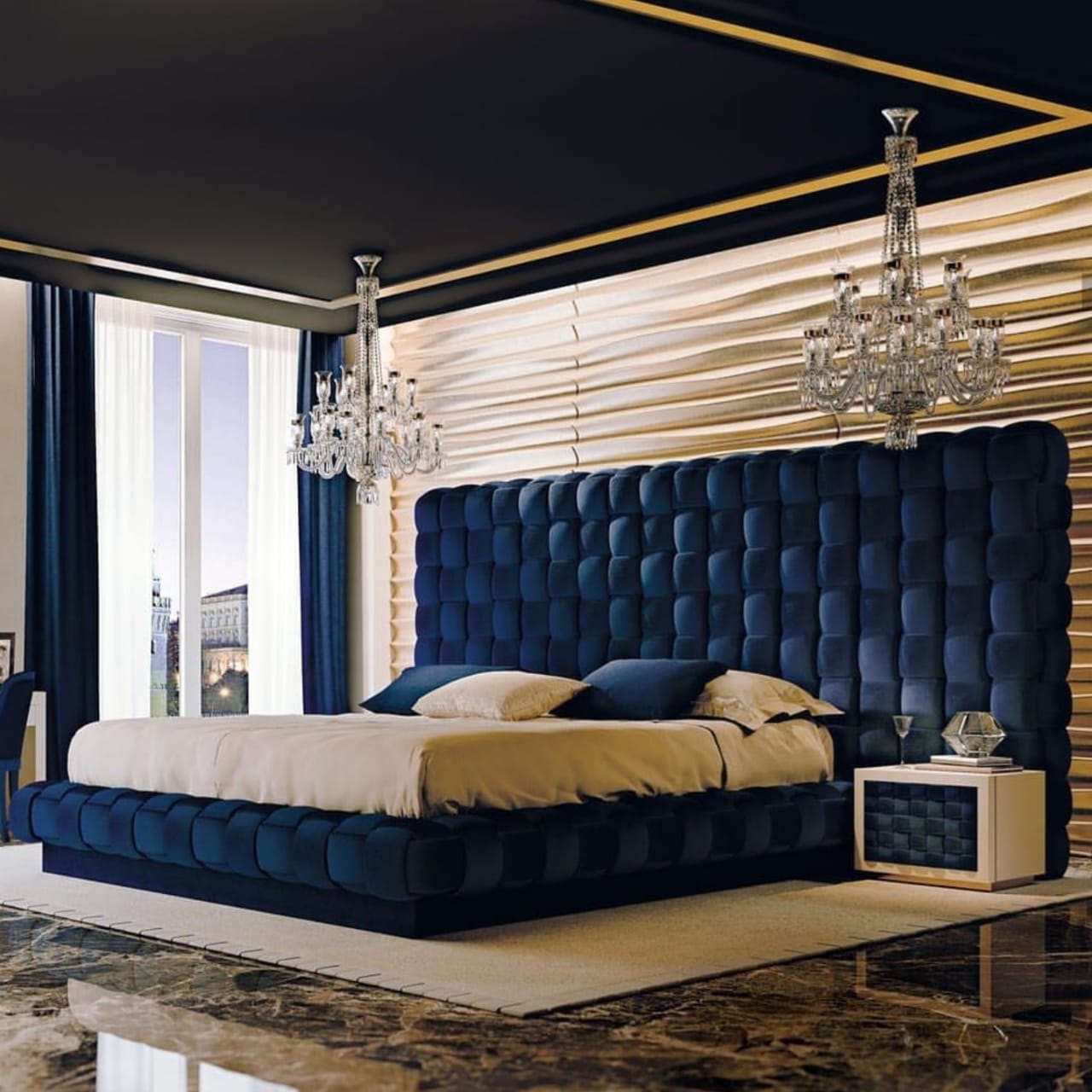 Large headboards are usually more noticeable in comparison to the smaller ones. They offer more comfort to people, so if you have long sitting hours, then; you should opt for a large headboard.
These headboards will offer you more comfort than the small ones. It will make the room look big and spacious, and you can also experiment with the headboard designs more; in comparison to the small headboards. You can easily add a statement with the help of large headboards.
The design for large headboards can be created as per your preferences. You can select a suitable design for your dorm that you find the best for a stunning look.
20. Contrasting Headboard Ideas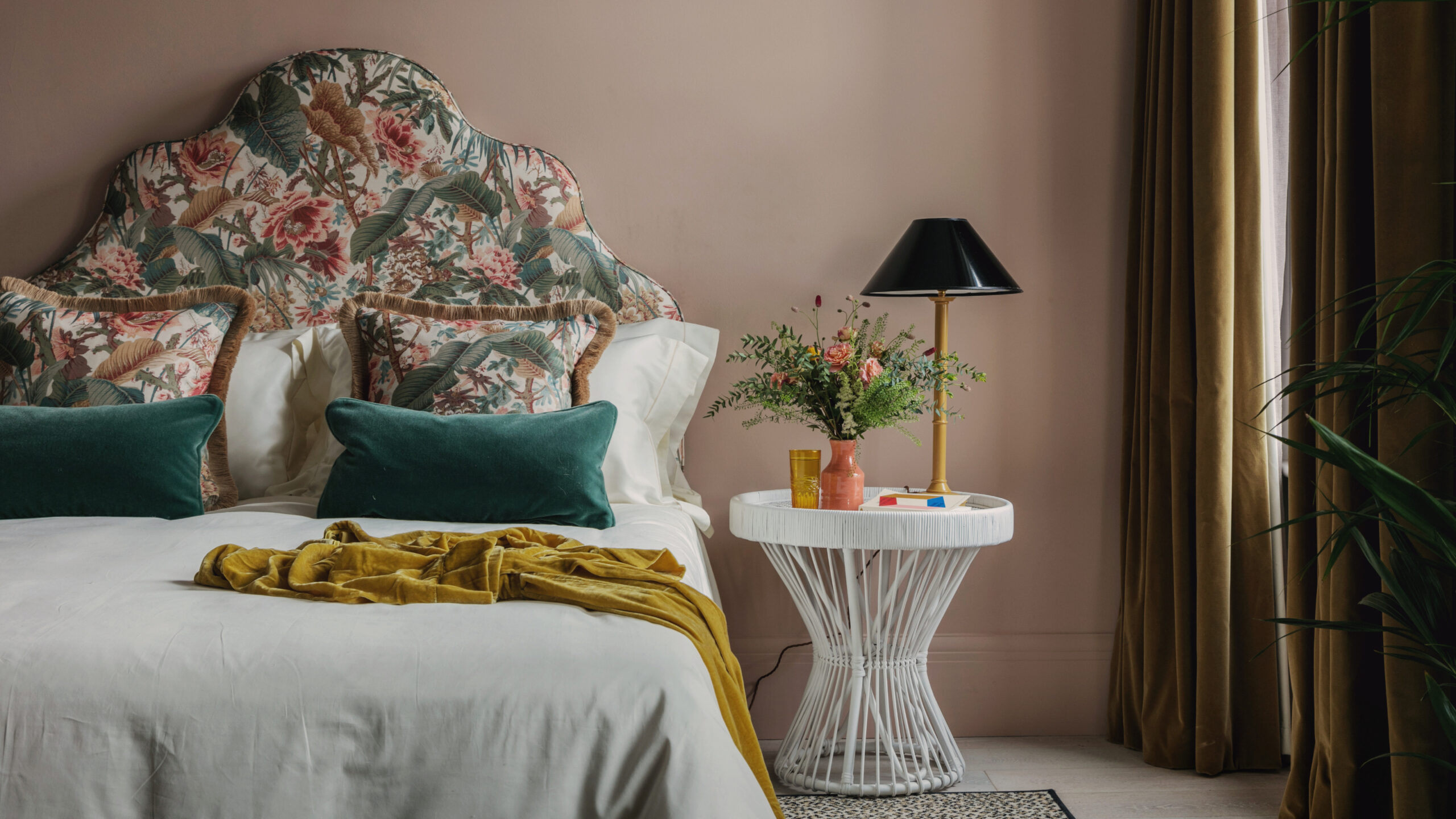 If you are looking for a budget-friendly way to add depth to your dorm, then a contrasting headboard can be the savior for you. The contrasting headboard ideas are perfect for people looking for an easy way to add depth to the dorm. The headboard material can be selected as per your preferences and comfort.
These headboard ideas will instantly elevate the look of the dorm without adding any heavy accessories to the bed or the room. If you are looking for a minimalistic way to achieve a unique look, then you should try this idea at least once.
21. Curved Headboard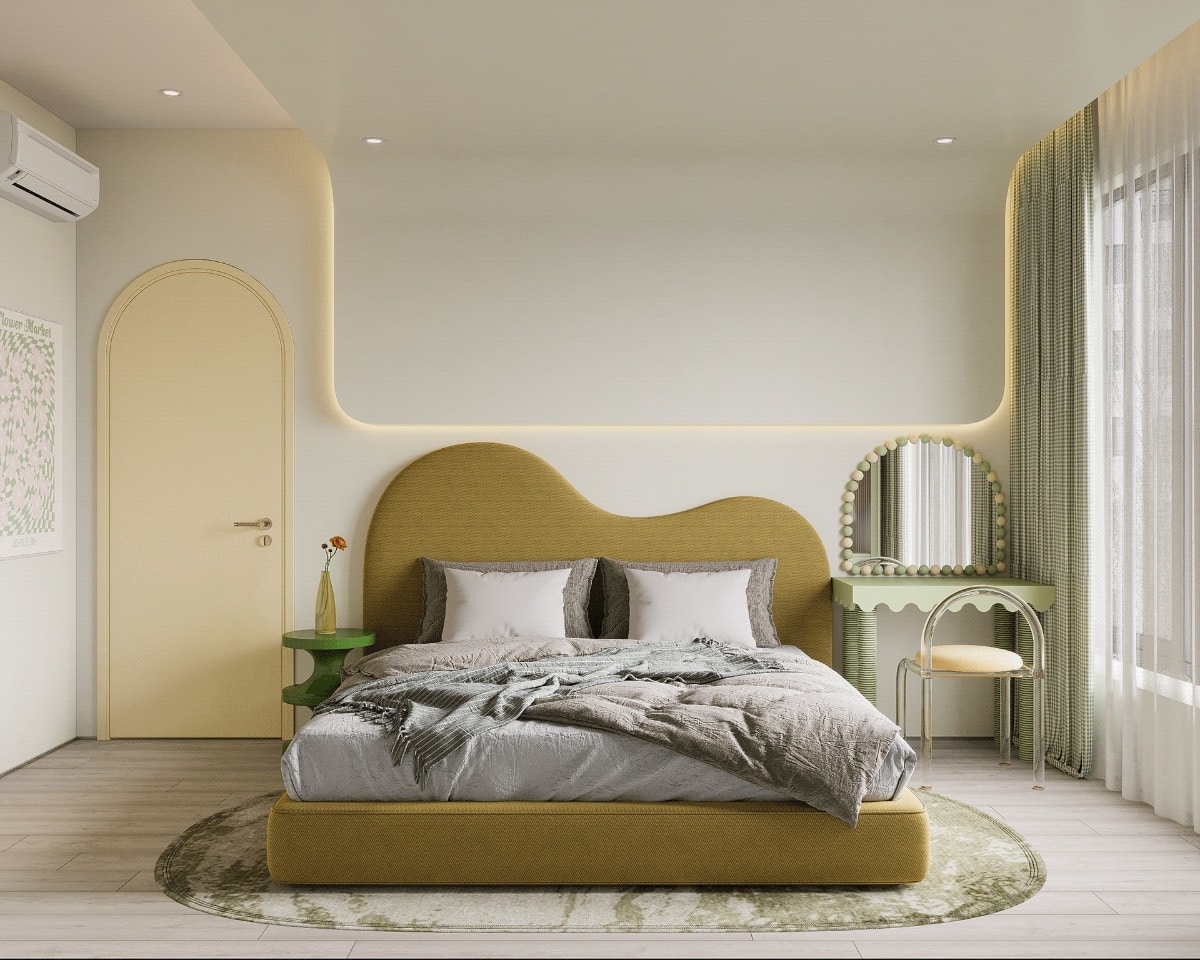 The headboard does not need to be rectangular or square in shape. Playing with the shape of a headboard can help you add a new dimension to the bed and, in return, to the room also. Similar has been done with the help of this curved headboard that adds a new depth to the room, making it significantly different from the normal room.
This will elevate the room's look without adding any extra accessories. Therefore, this is one of the headboard ideas worth considering to create a minimalistic look and amaze everyone with the creativity; you possess.
22. Simple and Classic Headboard Ideas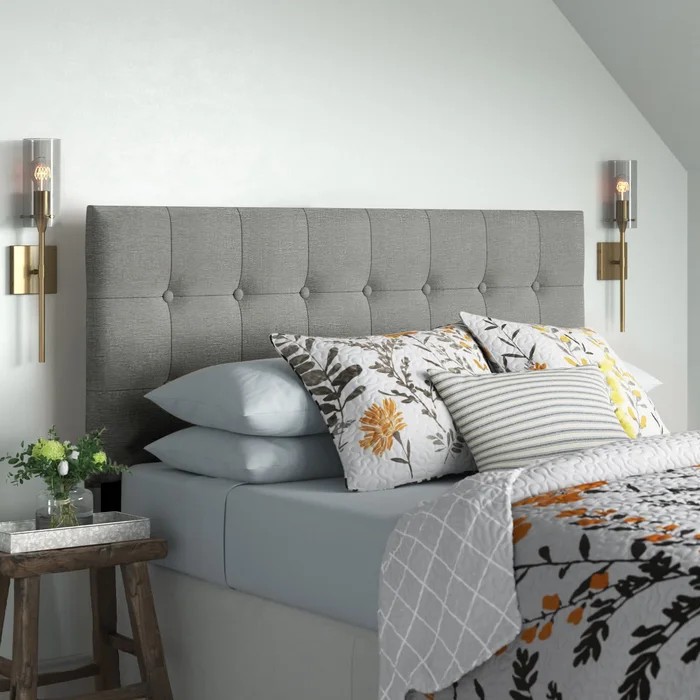 If you are looking for a simple and classic way to upgrade your dorm, you can do it by adding a simple and decent headboard to the dorm bed. It has got a minimal design that gives it a classic look. It is perfect for people who like to keep things simple but classic at the same time. It has a luxurious appearance and will, therefore, give a different look to your dorm.
Another interesting thing about this headboard is that though; it has a luxurious look, it is still a budget-friendly option and will easily fit your budget. There are many options available in this design, so you can select the one you find appropriate.
23. Herringbone Headboard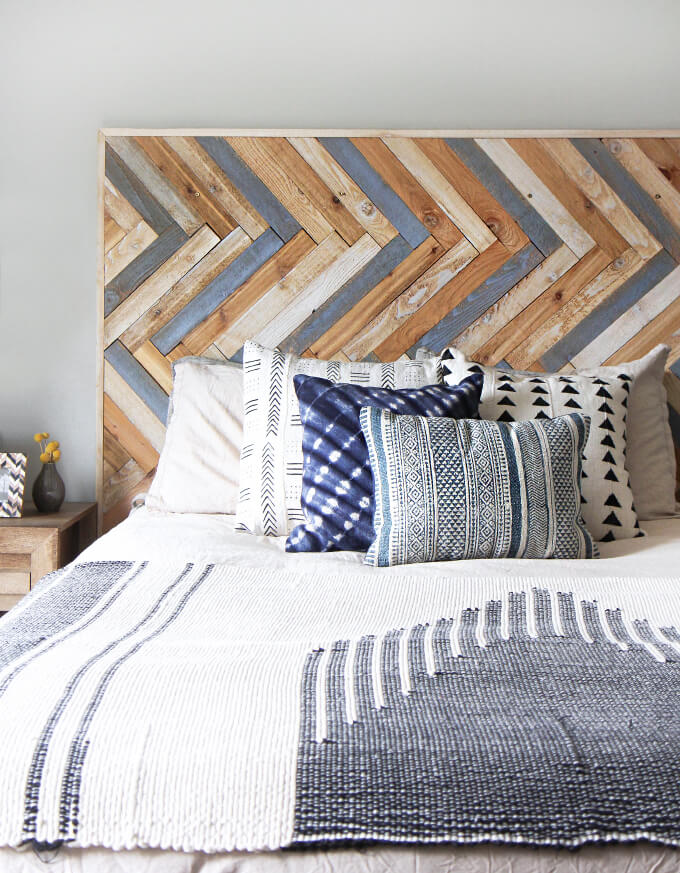 An artistic way to upgrade or recreate the headboard is by adding a herringbone headboard to the bed. These headboards are made of wood and can create a rustic vibe in the room. The use of Herringbone is not limited to walls but can also be used in the headboard to create a significant effect in the room.
If you wish, you can keep it simple by not painting it. But if you want a finished touch, you can paint it with a desired color. It would be best to paint with a dark color, as dark colors would help in bringing out the details of the headboard. This option is ideal for people who like to add an artistic look using wooden furniture.
24. Quilt Headboard Ideas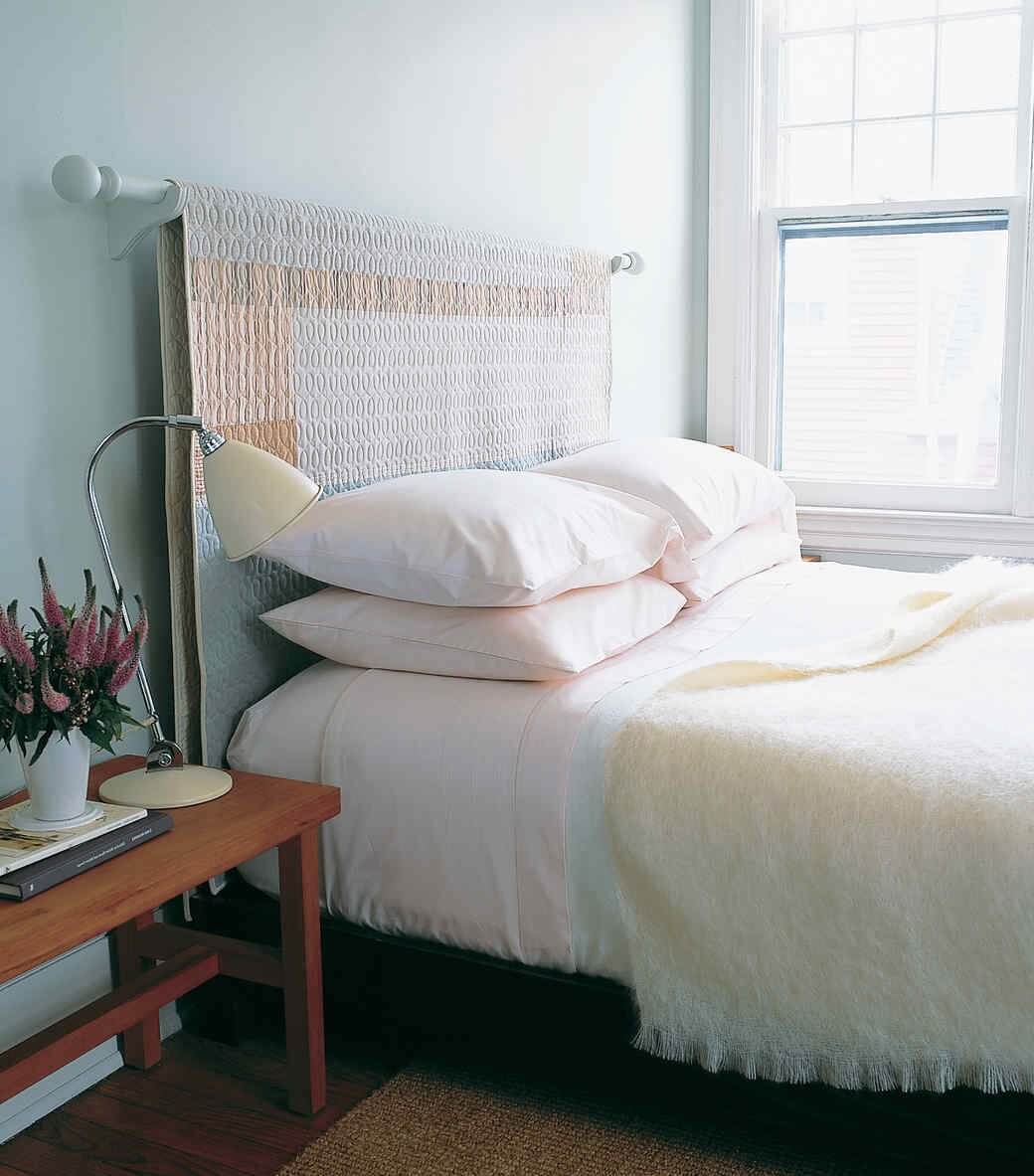 If you like to create artistic and unique decor items for your rooms, then; you can try this quilted headboard. It is easy to make but will look gorgeous once completed. It will give a light feel to your bed and dorm. Since it is not a common idea, therefore; will set your bed apart from others.
As the whole magic is created using wool, the selection of wool will help you to achieve a different look. If you already have some unused wool stored and are sitting ideally, then; grab the wool and create a fantastic headboard for your dorm.
25. Cute Headboard Ideas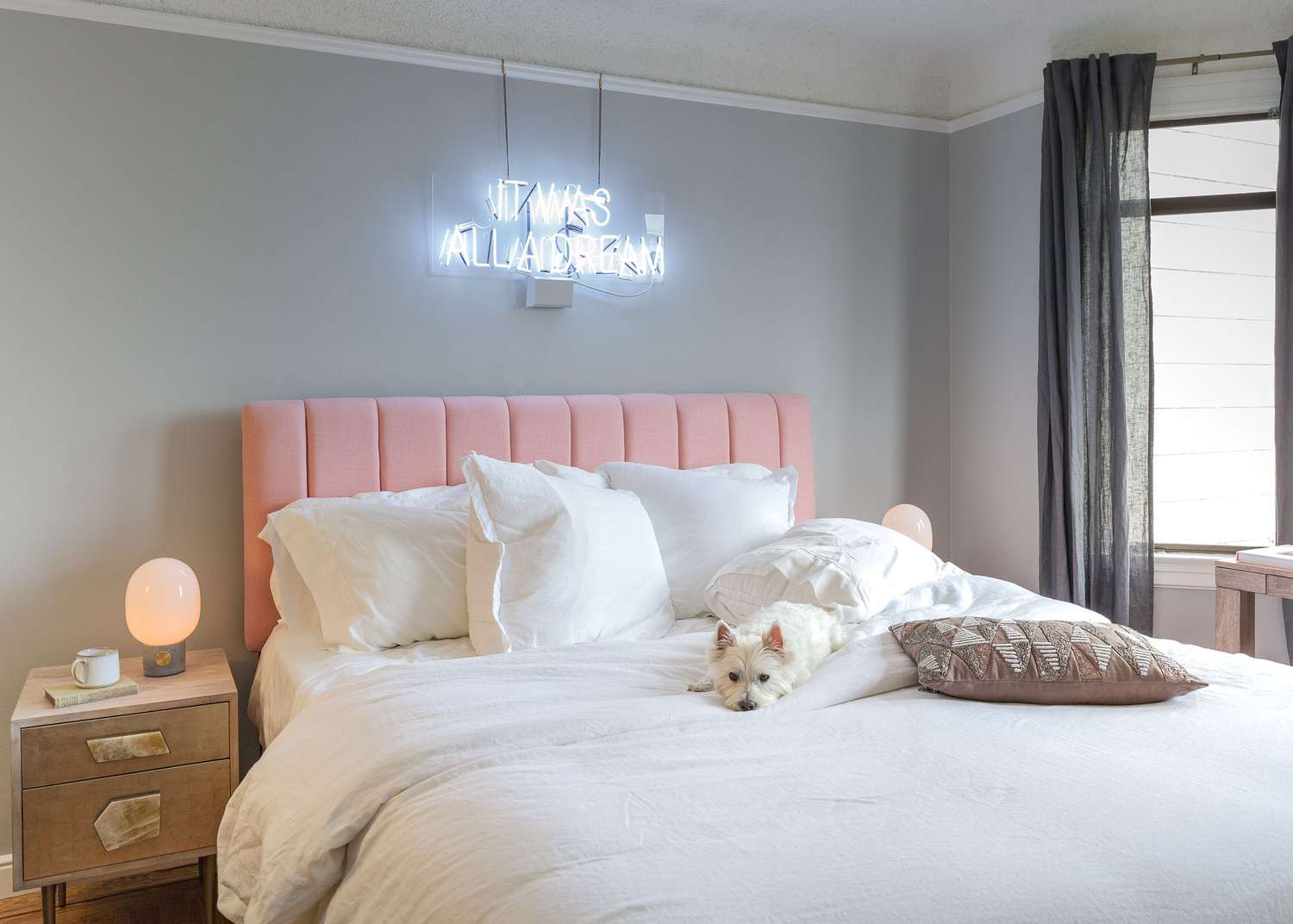 Another cute headboard idea for a kid's dorm. It will look cute when placed in the kid's room, giving them a homely vibe. The pink color is always the first choice of kids' bedrooms, and with a pink headboard, a cute look is created.
The headboard's shape is also different from the basic rectangular shape and is thus ideal for a kid's bed. For the complete look, you can add accessories like stuffed toys, floating shelves, etc. As it is a kid's bedroom, you should prefer light-colored accessories to achieve the look.
26. Artistic Wooden Headboard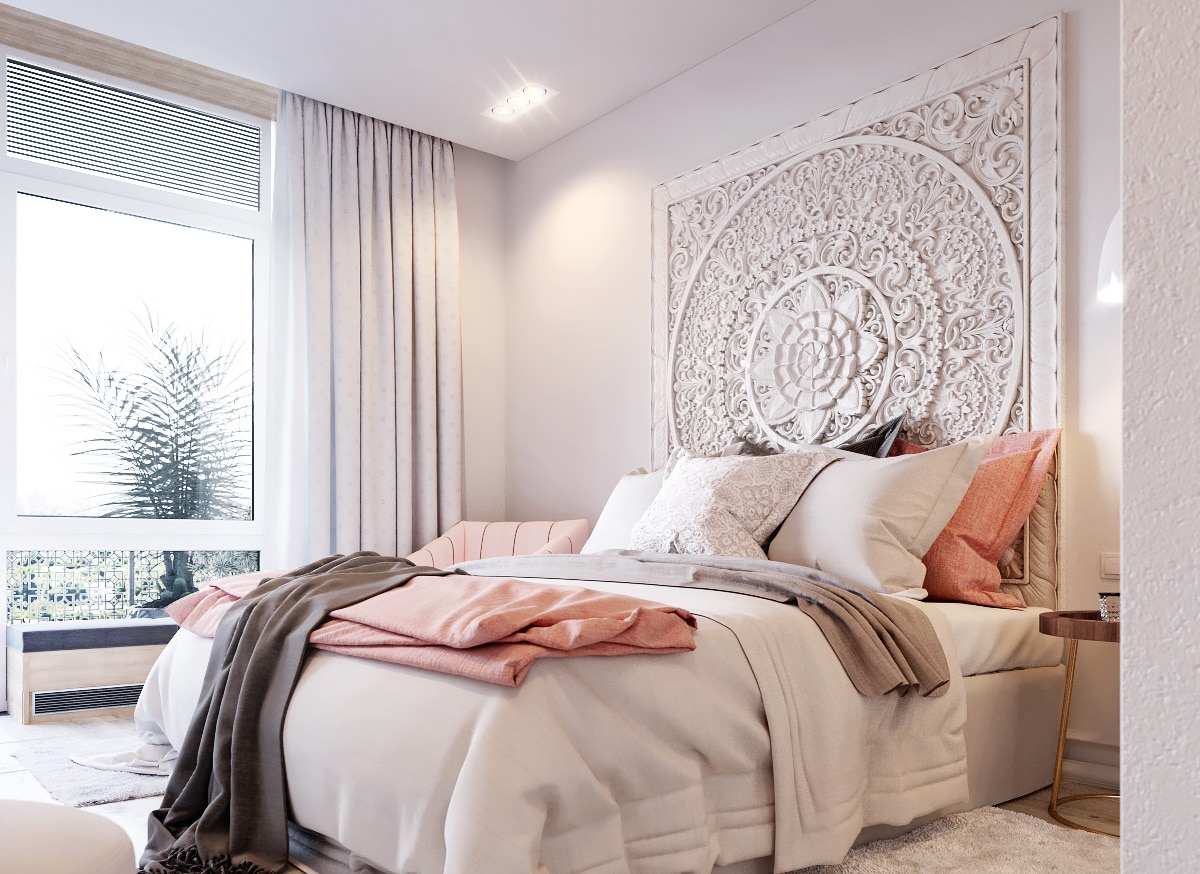 If you want to add a wooden headboard but also want to add a unique statement using headboards, you can play with the shape of the wooden headboard by cutting it into various shapes like the one depicted above. A unique effect is created by the design of the headboard only, which has completed the look of the entire room.
Thus you can say that ditching the common shapes can also help you to achieve a stunning look for the dorm. If you wish to get more creative, you can paint the headboard with a color that goes well with the walls.
27. Personalized Headboard Ideas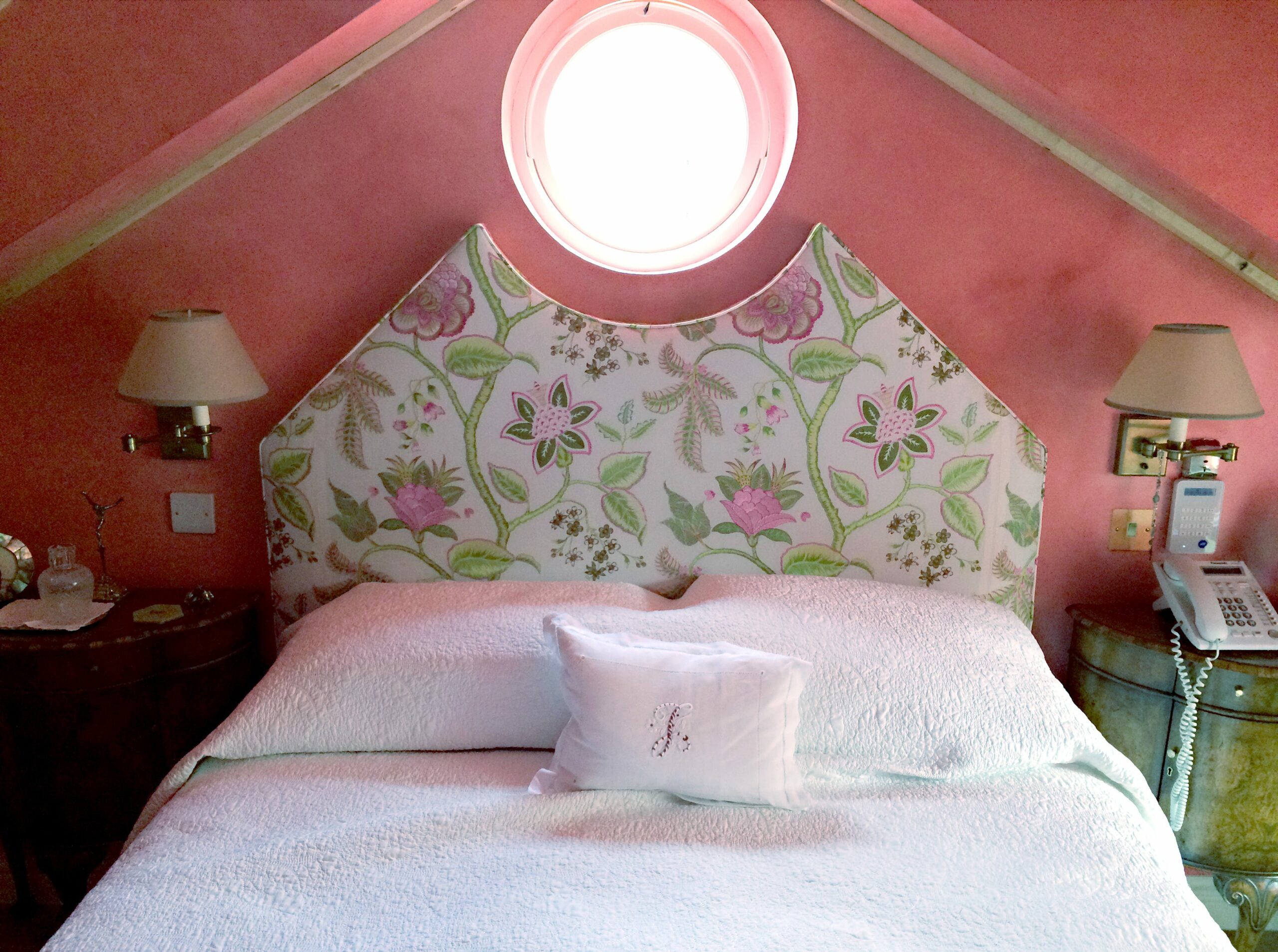 Personalized headboard ideas are unique to get the desired look for your dorm. They will make the place visually attractive and will help the children to associate more with the room. For this, you can select any material you want for the headboard and customize it according to your wish.
If you go with an inexpensive material, then customization will also not cost you much, and you will be able to create stylish corners in the dorm in a budget-friendly way. There are a thousand ways in which you can customize the headboards. All you need is to switch to your creative side, and then you are done.
28. Wooden Slat Headboard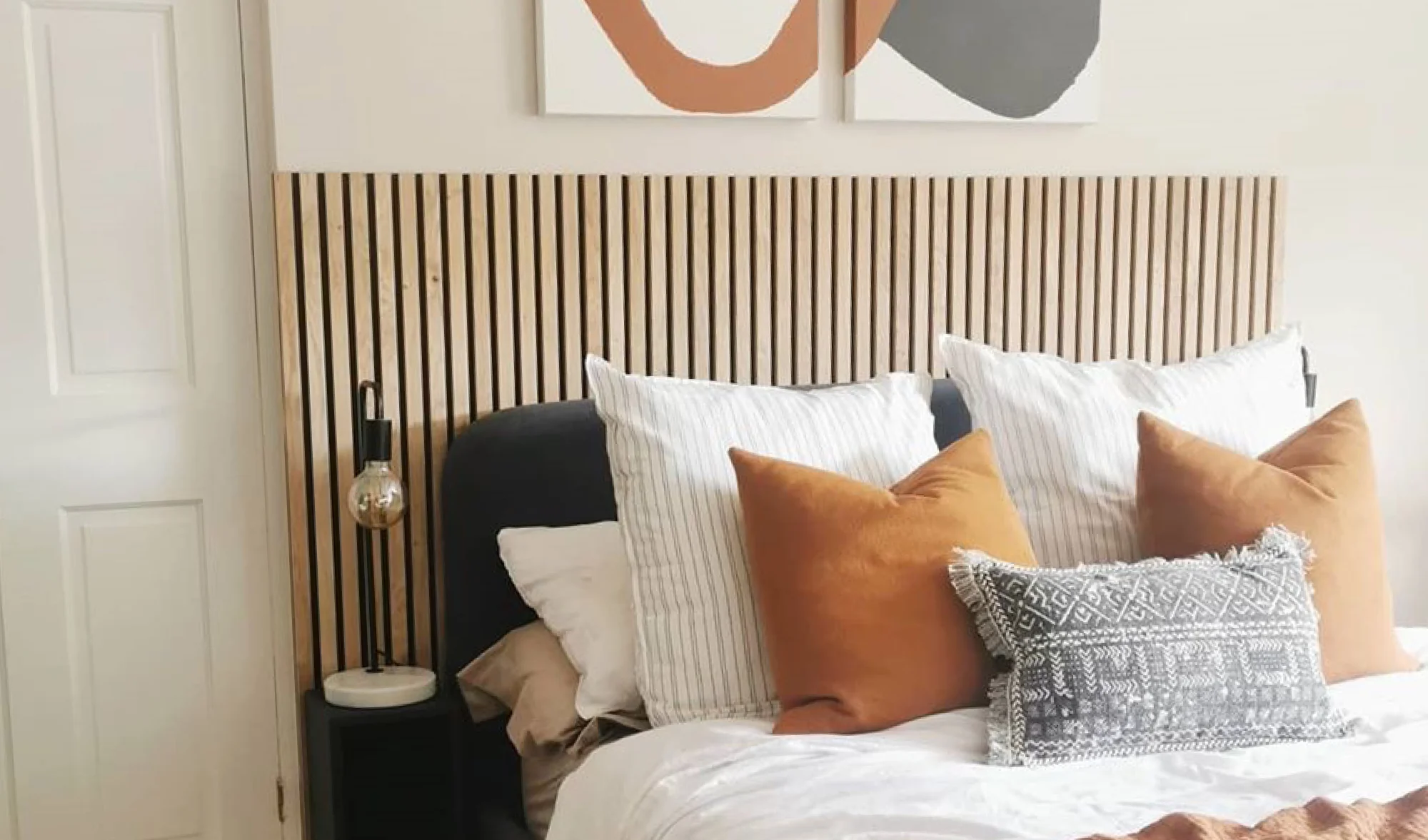 Wooden slat headboard ideas will assist you in creating a style statement for the dorm. They will also fit your budget and create a unique look in the dorm. It can be made easily and, once completed, will give a light and stylish look to the dorm. This idea is an innovative one, so worth giving a thought. If you wish, you can paint it otherwise, look beautiful even if left unpainted.
You can style it with cozy pillows and bedsheets for a comfy look. There are a lot of experimenting options that can be incorporated to achieve a fantastic look for the room.
Conclusion
Above are a few budget-friendly headboard decor ideas that can be purchased or created to make your bed stand out. You can take the help of the following ideas to create your spectacular version of the headboard this season.
These headboard ideas will help you to upgrade the dorm room and personalize it according to your choice for a homely feel. You can select the material for the headboard and the color according to your choice. If you like to do creative things, then; you can create your headboard in a few easy steps. For this, you need a perfect idea, and then you are done.
Once you have selected the headboard for your bed, you can pair it with a couple of accessories like cute toys, matching pillows, etc., for a comfy feel and enjoy studying, working for long hours, watching movies, and a lot more.