Any furniture which is used for storage is an important element in the room. That's where the dresser comes to play and becomes an important part of the room. That room could either be a kitchen to keep the plates and other utensils, or it could be your bedroom to keep your clothes. Painting your dresser with your favorite color, which maintains the aura of the room and provides a positive and optimistic environment, is crucial.
But as you know, nothing is permanent in this world, and that includes the paint on the dresser. With time and other natural factors, the paint on the dresser fades off eventually. So giving it a fresh coat of paint as well as the best-finishing touches is important.
But you must have heard that everyone should adapt to new changes which directly affect the upliftment of your mood as well as in life. Change is good, so it's also important to change the color of the dresser from time to time.
In this article, I'll tell you the best 11 ideas for the most beautiful painted dresser, which will help you choose the perfect painted idea for your dresser.
Most Beautiful Painted Dresser Ideas to Elevate Your Space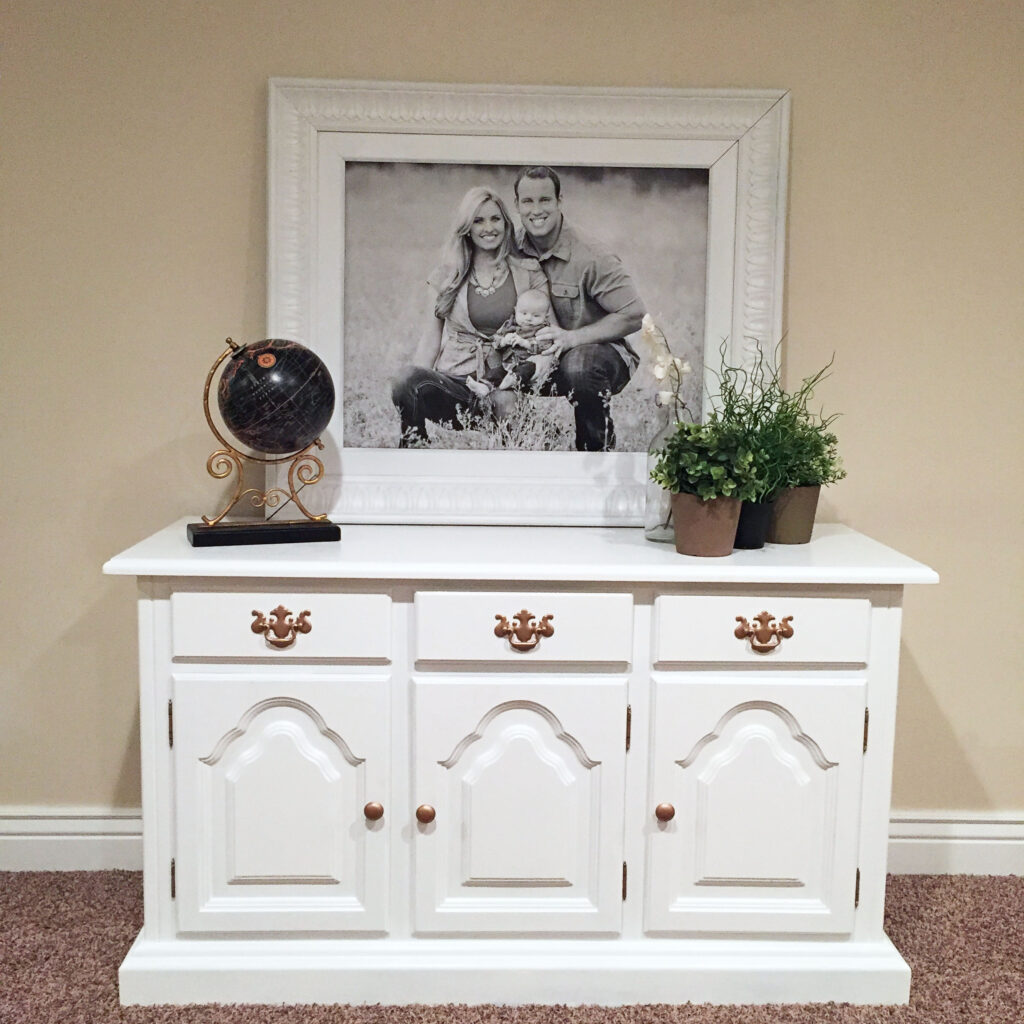 The reason why I kept this idea in the first position is because of the mix of ideas and the level of simplicity which comes with it. White resembles purity and simplicity, whereas gold resembles luxury and sophistication. If you are someone who is successful in the work you do, but you believe in a simple lifestyle, then this idea will perfectly resemble you.
The combination of white with a hint of gold hardware will look beautiful in any room, be it a kitchen or a bedroom.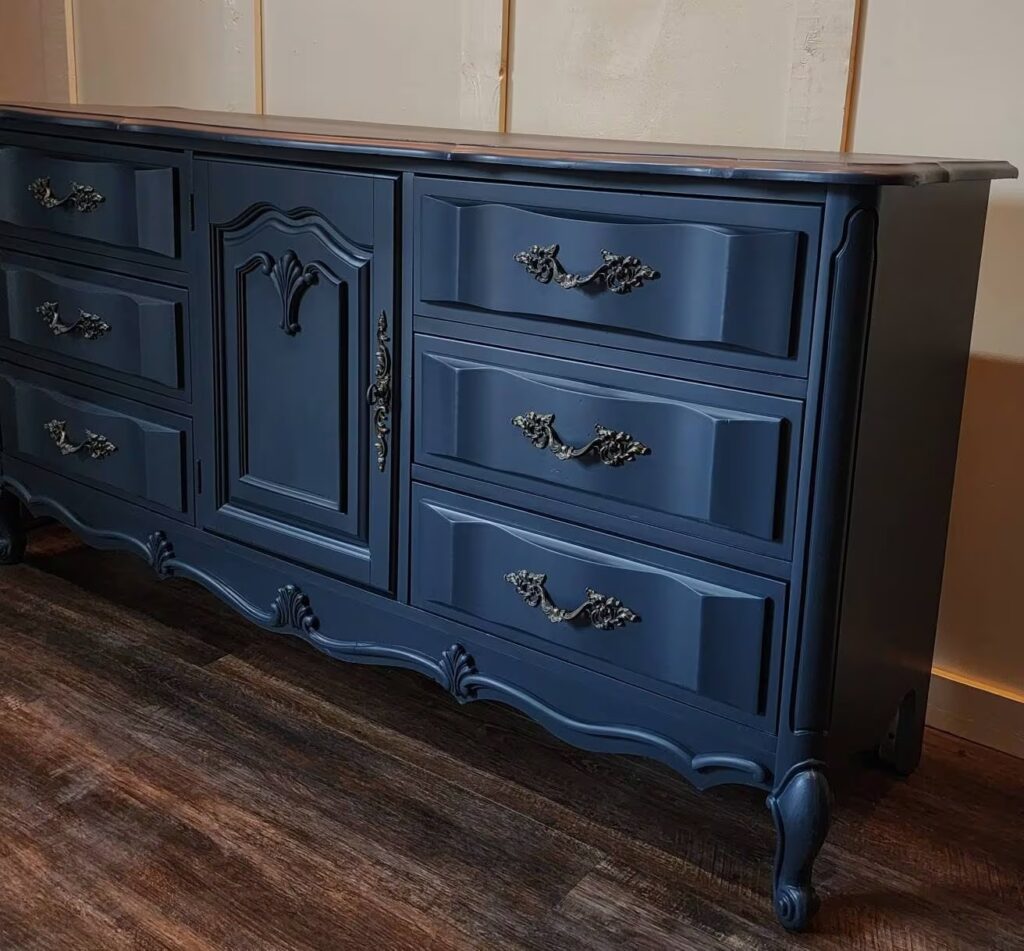 Whenever you hear the word navy blue, the first thing that comes to your mind is the royal navy. The color navy blue symbolizes calmness, tranquility, and peace. It also provides a sense of trust, loyalty, and authority which speaks a lot about a person. Having a navy blue dresser will speak a lot about you and portray you more as a professional person.
Having a navy blue dresser really speaks a lot about you as a person. It also has the ability to enhance the decor of the whole room because of its eye-catching looks.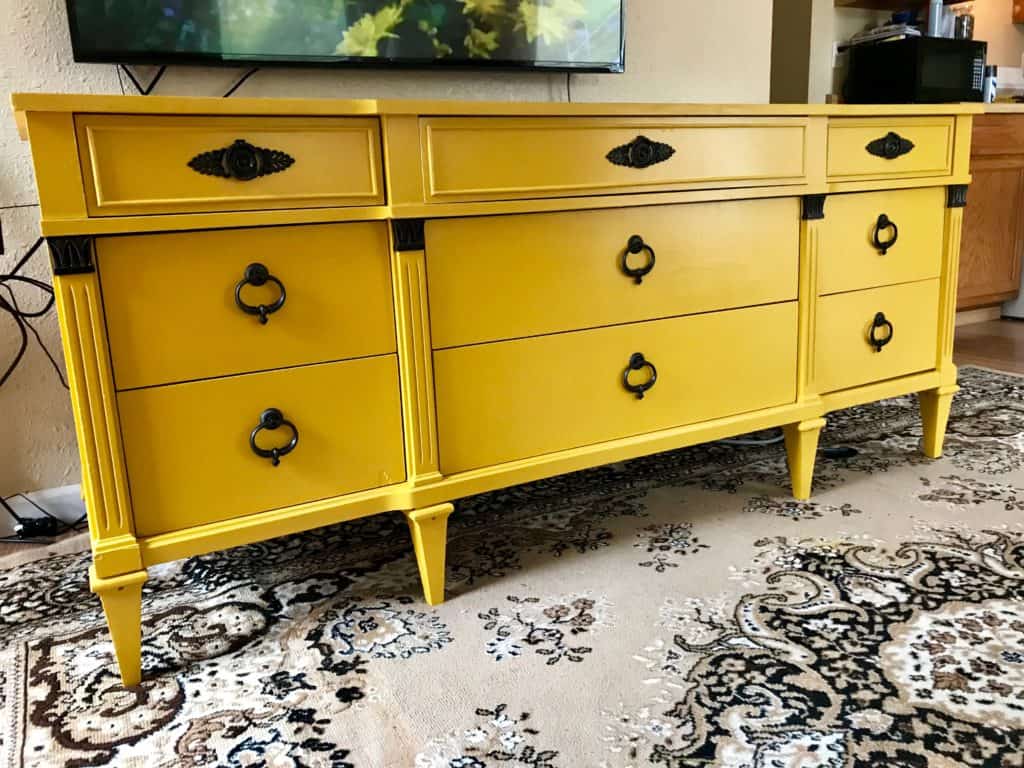 The third idea on the list is the yellow dresser. Yellow is a color that symbolizes positivity, happiness, and joy. There are many benefits of a yellow dresser in a room, as it adds a vibrant and playful touch to a room and creates a cheerful environment. It also comes in various shades of yellow, starting from soft and muted hues to bold and bright tones.
Yellow is a bright and attractive color and can easily steal the limelight of the room to itself.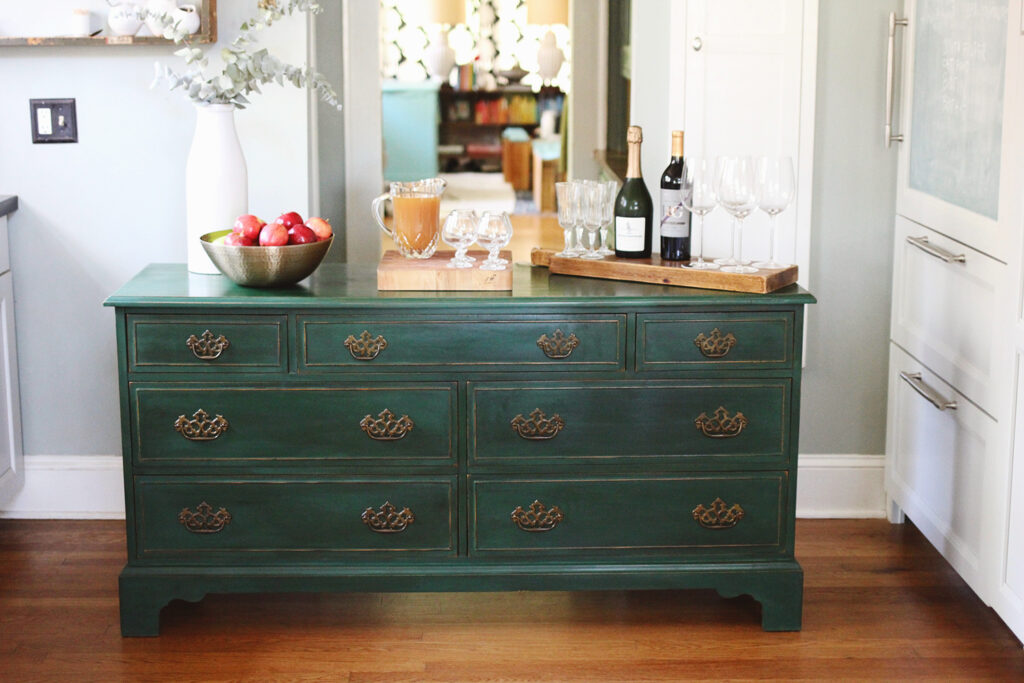 The color green symbolizes nature and the environment and will keep you connected to it. It is also a symbol of harmony, fertility and keeps the environment positive and calm. Having a green dresser in your room will provide an aesthetic vibe as well as help you stay connected to the environment.
So if you are someone who likes being around nature or can connect with the power of the forest, then this idea is perfect for you. Having nature around you gives a balance to life, both personally and professionally.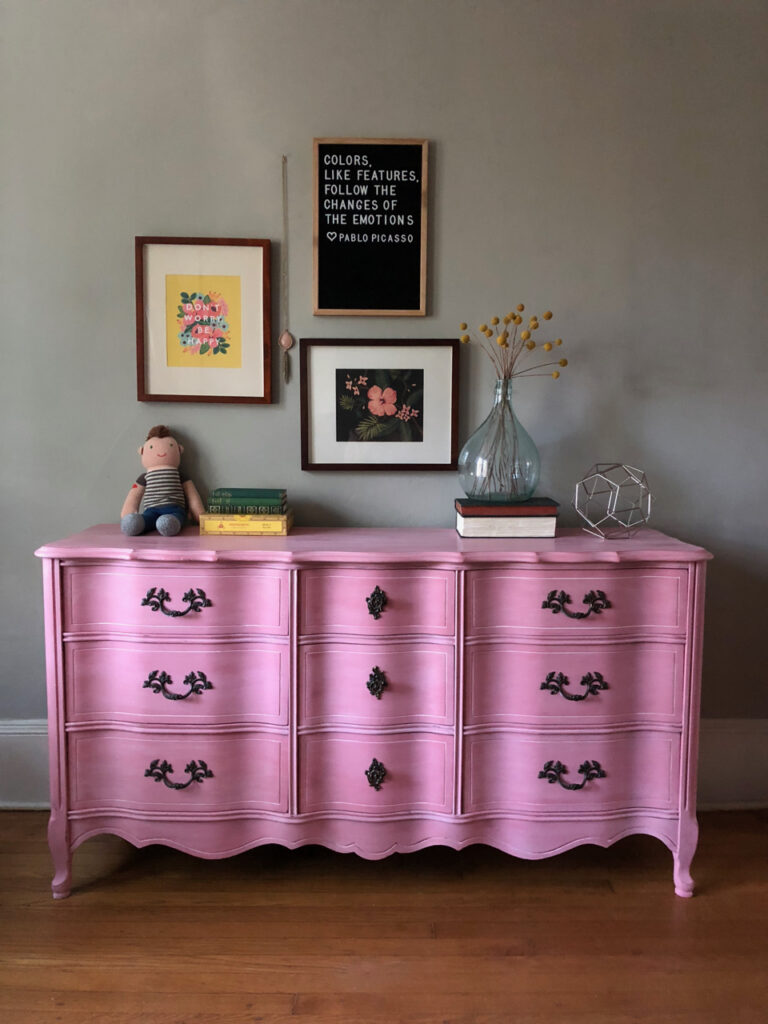 The color pink symbolizes Love, compassion, empathy, and femininity. A pink dresser adds a sense of vibrancy, warmth and provides an aesthetic look to the room. It also speaks a lot about a person living there as it expresses individuality and speaks a lot about an individual's design sense.
The color pink is a colorful and playful color that also links with emotions of compassion, empathy, and romance. The lighter tones of this color provide a calmness to the room. So if you are looking for an idea for your daughter's room, then this color is the one for you.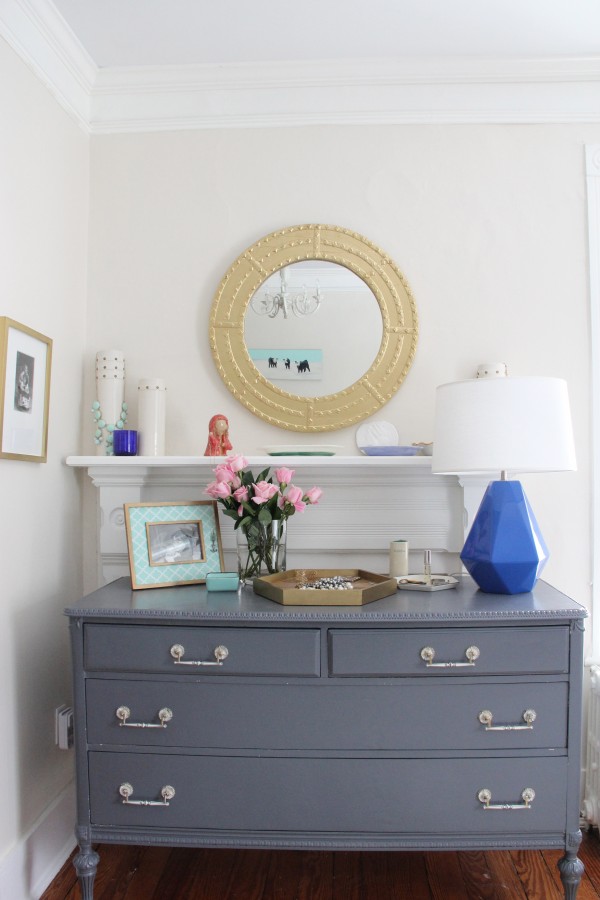 The next dresser paint idea on the list is the gray dresser which comes in various shades from light gray to dark. The color gray itself is the king of giving aesthetic vibes to the room compared to other colors. It is a neutral color as it neither falls under the category of black nor white. Gray is also a timeless color as it'll go out of style.
This color symbolizes sophistication, practicality, wisdom, and modesty. Having a gray dresser in a room will provide a calming and soothing environment to the room as well as a relaxing atmosphere.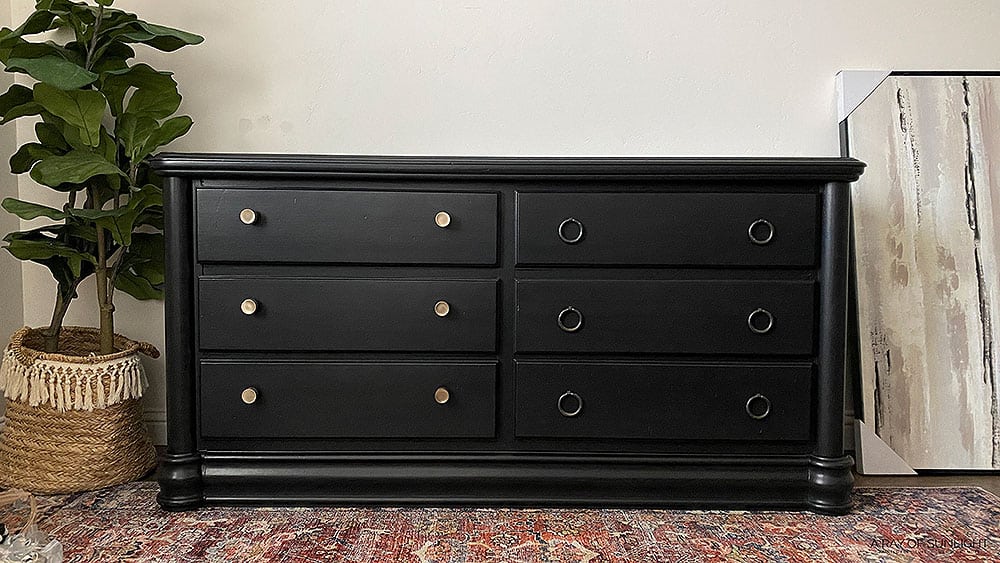 The color black symbolizes a sense of mystery and secrecy. So, if you are someone who grew up watching a lot of detective movies and you want to maintain secrecy, then this idea is perfect for you. Black is a color of elegance and sophistication and also represents individuality and power.
This color is loved by all as it's a very versatile as well as timeless color which never goes out of style. It is also very easy to maintain compared to other light colors, which are so difficult to remove stains and marks. So, having a black color dresser will be a great fit for your room and life.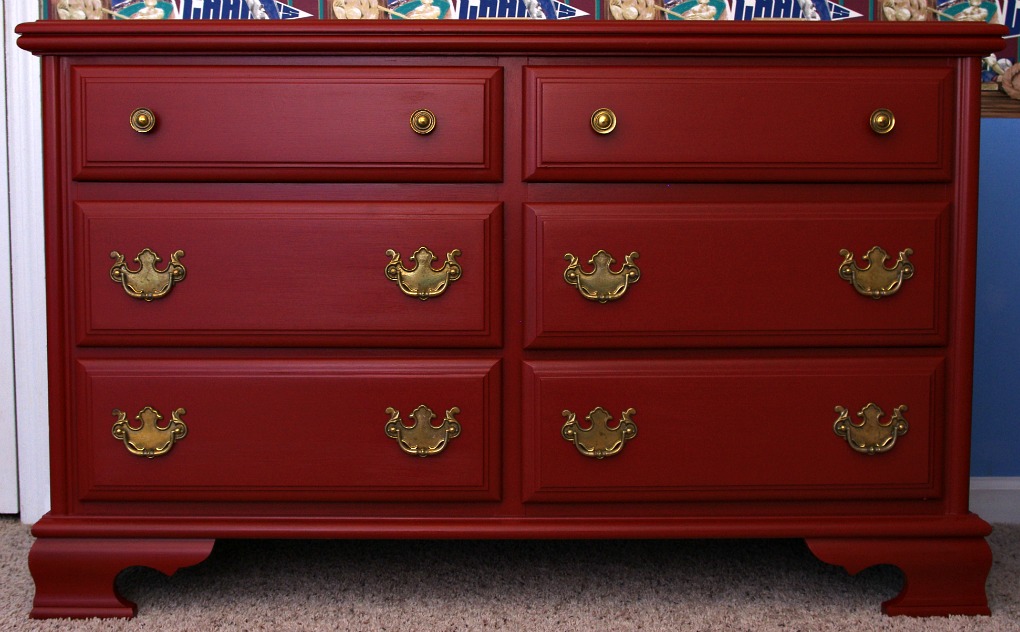 The color red signifies a lot of emotions and is associated with romance, love, and passion. It also symbolizes strength, power, and courage. Red has always been an eye-catching color as it always manages to steal the limelight from other colors. Having a red dresser will add a touch of style and sophistication to the room.
Red comes with various design themes starting from contemporary, modern, retro, and eclectic. If you are someone who believes in portraying an image of vibrancy and boldness, then this color is the one for you.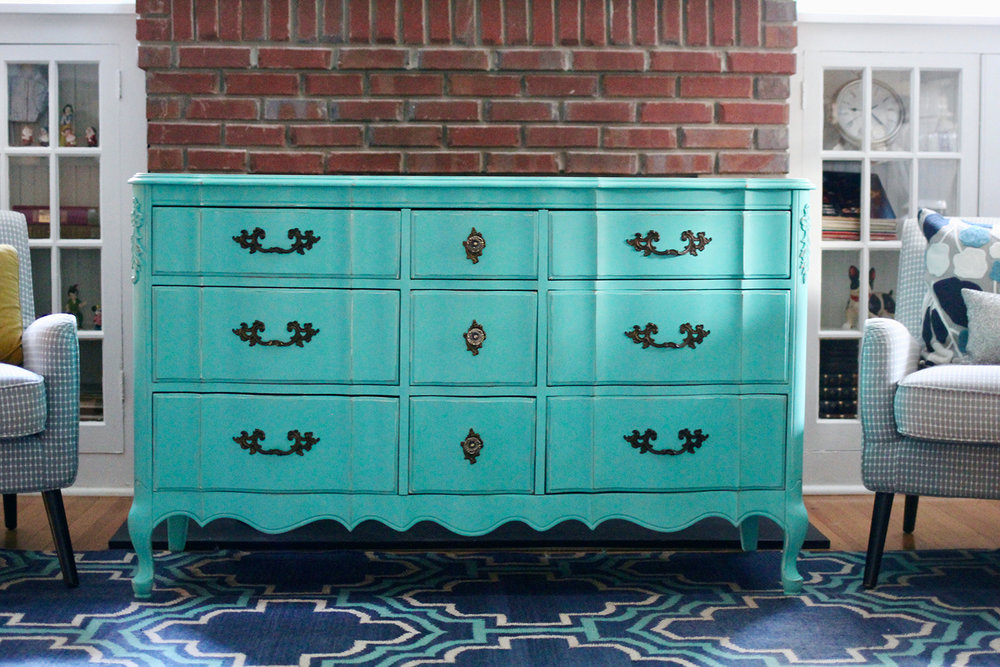 The name teal has been derived from a water bird called Eurasian Teal which has blue-green ring eyes. Teal symbolizes a lot of qualities like renewal, open communication, and honesty. Having a teal-painted dresser provides an aesthetic appeal to any room and adds a touch of vibrancy and sophistication. It is also a versatile color as it complements the other designs and colors of the decor.
Some of the colors that can be paired with this color are white, coral, cream, navy blue, silver, gold, etc. Lastly, it provides a calming effect in the room and creates a sense of tranquility and relaxation.
10. Cherry Blossom Painted Dresser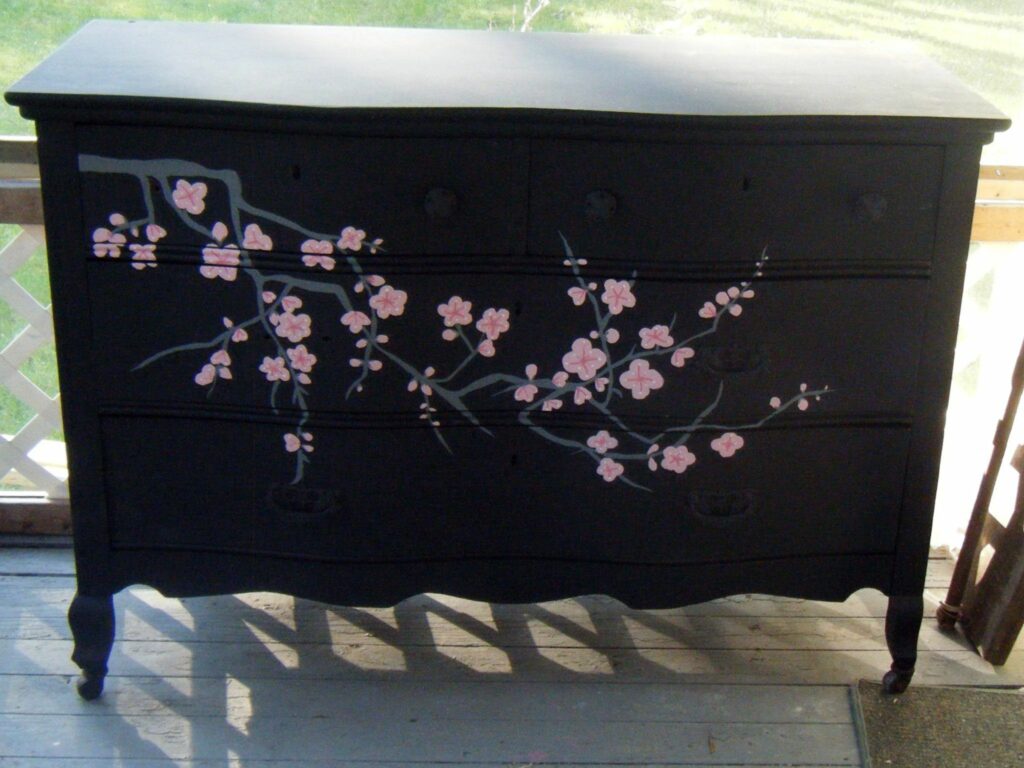 The name suggests cherry blossoms are a sign of Japanese tradition and culture. It symbolizes various concepts like renewal and the arrival of Spring. Having a cherry blossom dresser will help you acknowledge the beauty of nature and will provide an environment of new beginnings. If you are someone who really respects Japanese culture and follows it, then this idea is perfect for you.
This will help you honor and respect their culture and tradition every day. It'll also provide a serene and elegant atmosphere in the room.
11. Stenciled Painted Dresser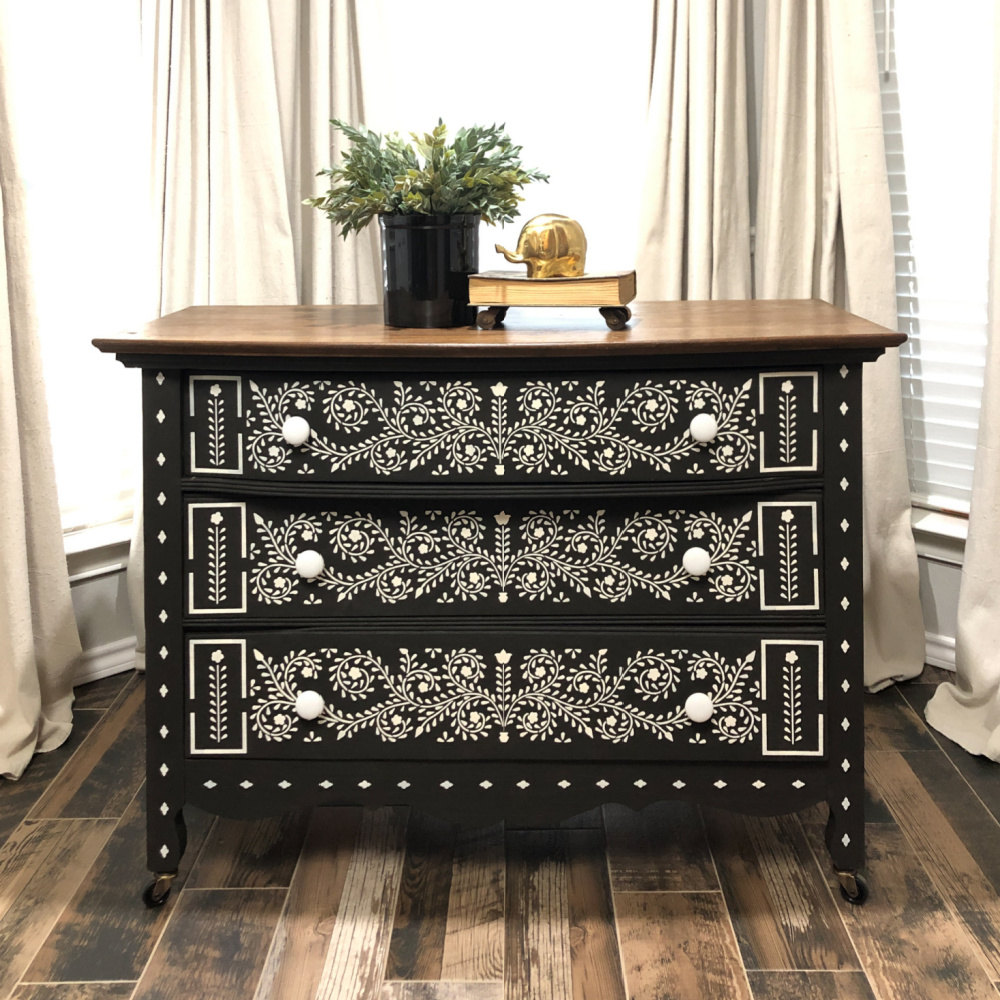 A stencil-painted dresser is made by first painting the base of a dresser and then using a stencil to create different designs and patterns. This is a unique style of painting a dresser as it gives the freedom to the customer to customize his/her own designs. Having a stenciled painted dresser will speak a lot about the artistic nature of a person. It is also very versatile as it can go easily with wooden dressers, metal dressers, etc.
It is also known as DIY and can be done by anyone without having any professional experience. It is also very cost-effective and can turn a normal dresser into a beautiful piece of art.
Conclusion
The day someone buys a dresser for their room, they take the responsibility to re-paint it whenever the paint fades off. And it is completely their choice to either stick with the same paint color which was there when they bought it, or they could change or experiment with their choice of color.
Painting the dresser can be done either by a professional, or it could be a DIY job, as we discussed earlier with the stencil paint dresser. But the choice of the paint speaks a lot about a person and his/her mindset and qualities. Whenever you invite a guest to your house, just looking at the paint of your dresser as well as other decor will give him a hint about your personality.
There were many types of painted dresser ideas in the market, but after thorough research, the above 11 were the best ideas for your dresser. Go through the list properly and experiment with your decor of the room.