Do you know that the material and style of flooring can make a huge impact on the way your space looks? Dark hardwood floors can be the perfect choice for homeowners due to their natural design aesthetic. It suits both traditional and modern spaces and creates a feeling of intimacy and warmth.
Dark hardwood floors give a level of regalness and vibrancy to your room that is not possible with light hardwood floors. They go well with light color furnishings and are easy to clean and maintain. But you should not opt for a dark hardwood floor if you want to make your small room appear bigger.
Dark hardwood floor absorbs light making a small space more compact and constricted. If you're still not able to decide whether dark hardwood flooring is apt for you, we bring to you a comprehensive review stating this flooring option's pros and cons.
If you are facing difficulty in deciding upon the hardwood floor you want in your home, we bring you a detailed review stating the pros and cons of dark hardwood floors.
Advantages of the Dark Hardwood Floors
1. Gives an Elegant and Timeless Look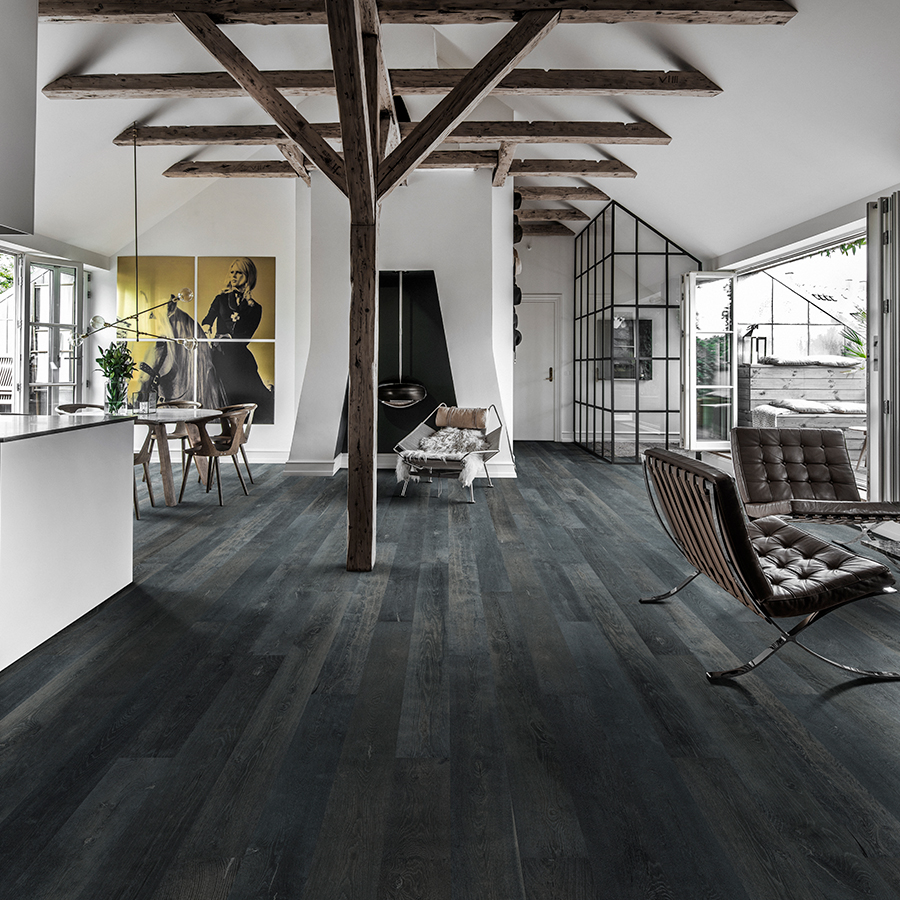 Dark hardwood floor gives a timeless and elegant look to your room. It especially suits homes having Scandinavian and coastal aesthetics. With the help of dark hardwood floors, you can give your home an old English castle's ambiance. Dark hardwood floor goes well with all types of decor ranging from dark furniture to white cabinets and light-colored walls.
Dark wood floors can be an excellent addition to your kitchen. Keep the overall decor and look of your kitchen elegant by balancing the dark floors with warm bronze metals, white walls, cabinetry, and a few shades of lighter wood accents.
2. Less Susceptible to Fading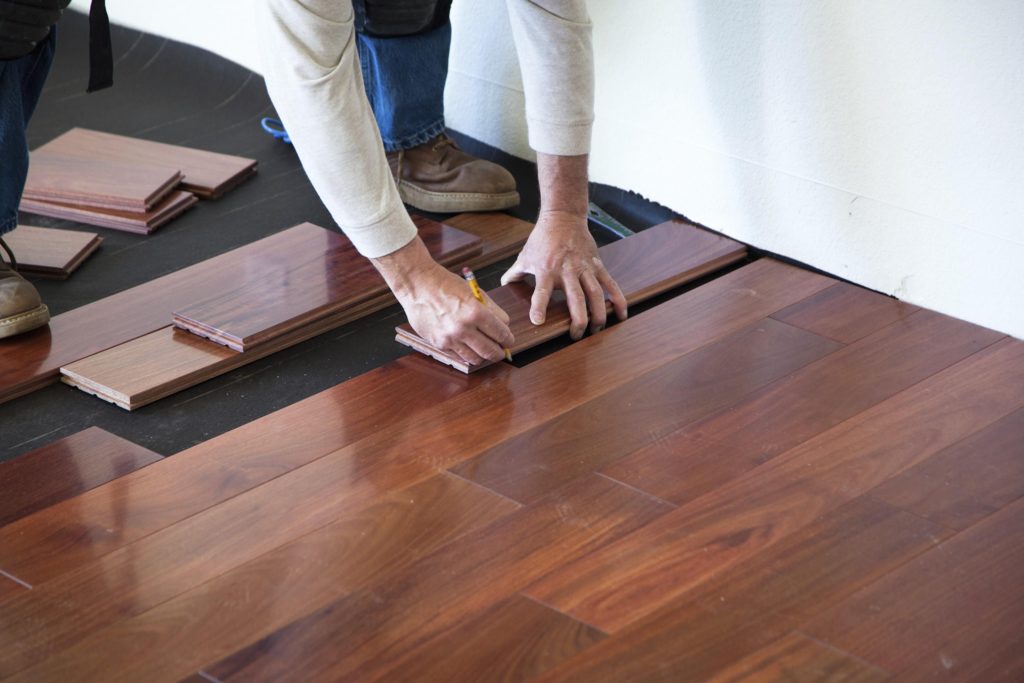 Unlike light-colored floors that fade easily when exposed to the sun, dark hardwood floors resist fading. Dark hardwood floors don't repel light but absorb it, so they aren't as prone to fading. That means dark hardwood floors will retain their original shine for longer, especially in rooms with large skylights or windows that let in a lot of natural light.
So you won't have to refinish your dark hardwood floor as much as the light one. The dark color also emphasizes the wood's natural grain and showcases its inherent beauty.
3. Show the Grain of the Wood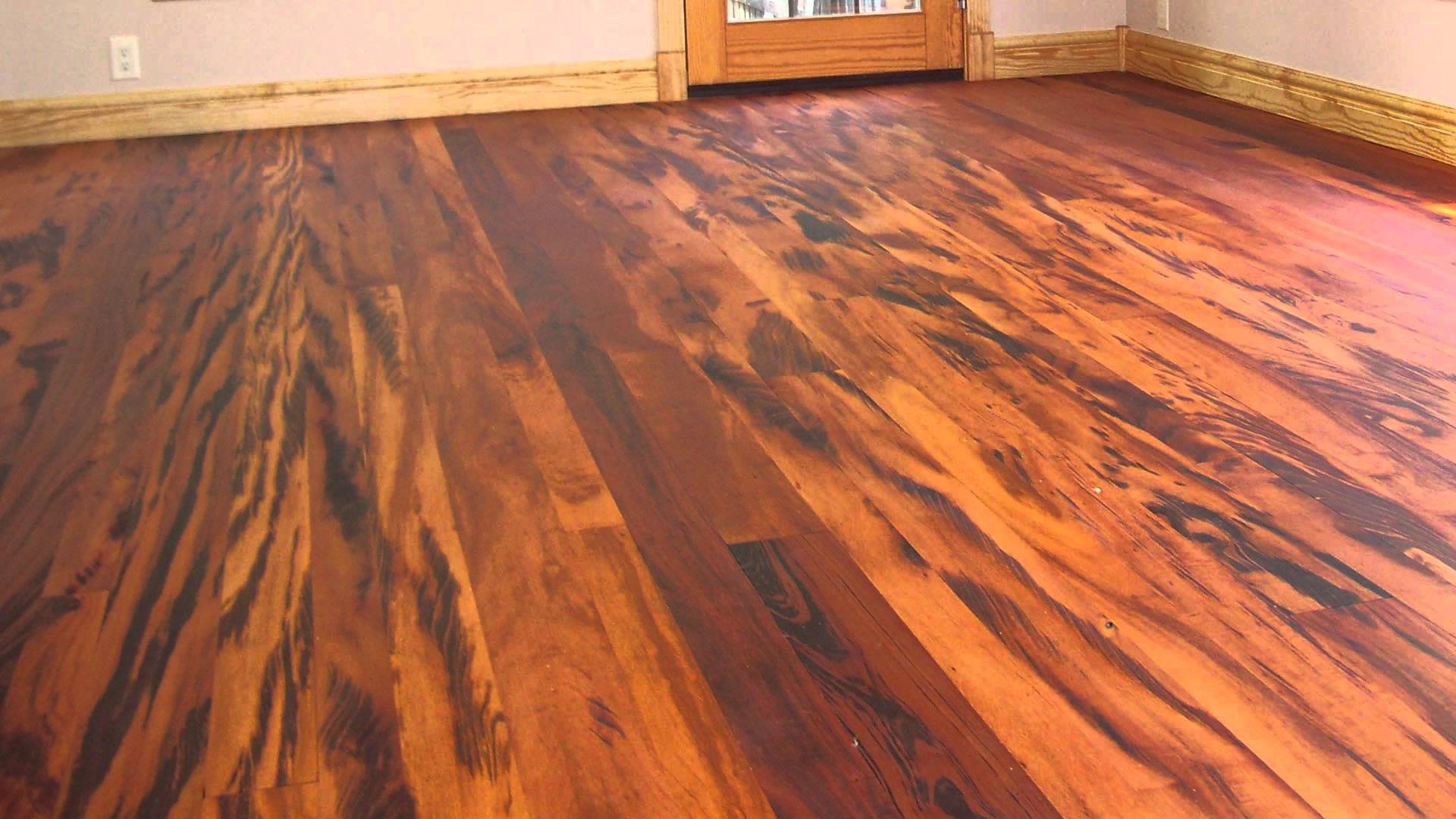 Dark hardwood floors look very beautiful because they show the grain of the wood more clearly. But you should be careful while choosing the color of the wood, as all dark hardwood floors do not show the same amount of grain. Black, in spite of being the darkest shade, shows very little grain. A deep coffee brown shade that falls between a black and a brown shows some grains but, in terms of opacity, tends more toward the black.
Grey shows off wood grains perfectly and can resist wear and tear. Mahogany is another wonderful shade that shows off the maximum amount of wood grain.
4. Add Warmth to Large Spaces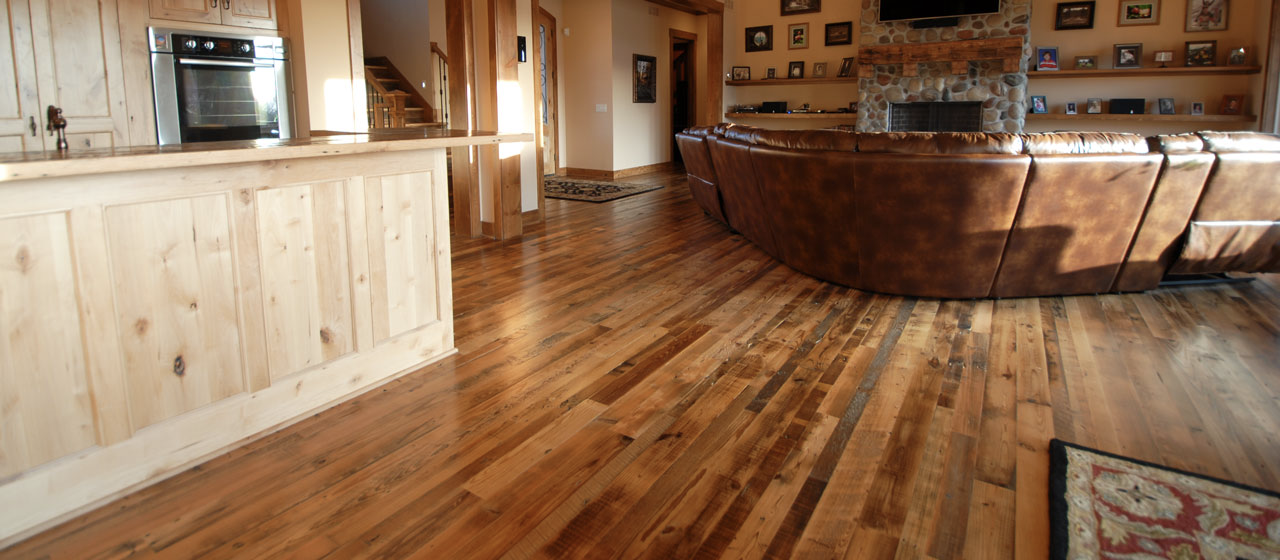 Sometimes a large, empty room can look very boring and unappealing. This becomes even more problematic when the large room has high ceilings, as it gives the space an empty stadium feel.
Dark wooden floors can turn bland large rooms into cozy and comfortable living spaces. So if you want to change the dimension of your large living room or master bedroom, you can never go wrong with dark hardwood flooring. But dark hardwood flooring can make your room appear darker.
So add light sources like a large chandelier, table, floor lamps, sconces, and spotlighting to prevent your room from looking gloomy.
Disadvantages of the Dark Hardwood Floors
1. Hard to Clean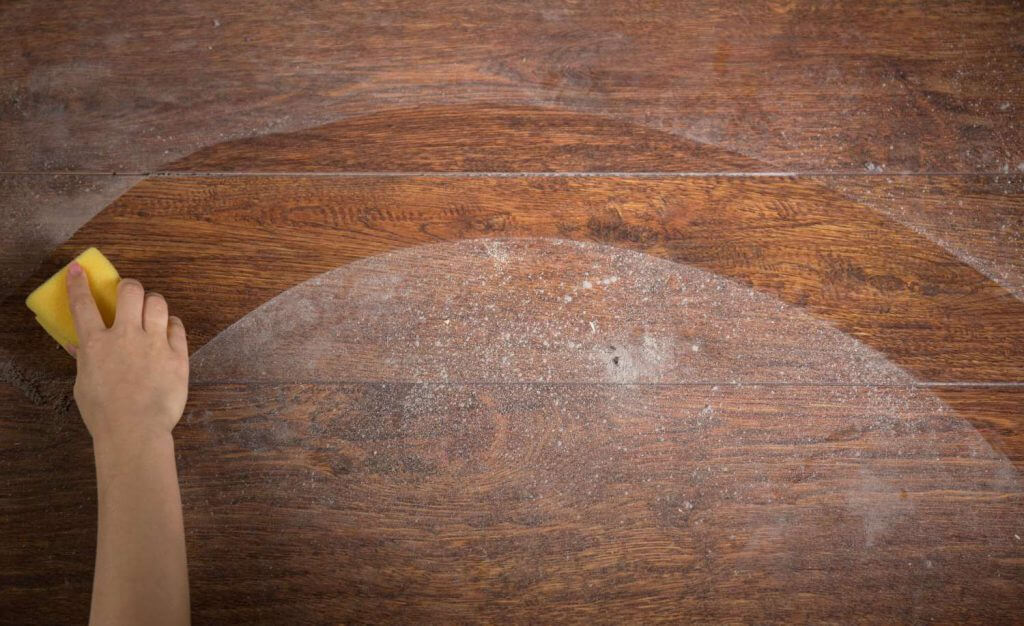 One of the disadvantages of dark hardwood floors is that it is difficult to clean and maintain. Scratches are more easily visible on dark hardwood floors than on a lighter color. Most of the wood that is used in hardwood floors is light in color, meaning the pale wood underneath the finish gets exposed easily due to deep scratches. Add a scratch-resistant finish to the hardwood floor to protect it from scratching.
Place felt pads underneath all the furniture pieces so that they don't damage the floor while you move them. You can also add area rugs to protect your floor and elevate the style quotient of your room.
Don't use brooms on hardwood flooring, as they can scratch the floor. Use a Swiffer or microfiber mop, as they are soft and won't damage the floor.
2. Makes a Compact Room Look Even Smaller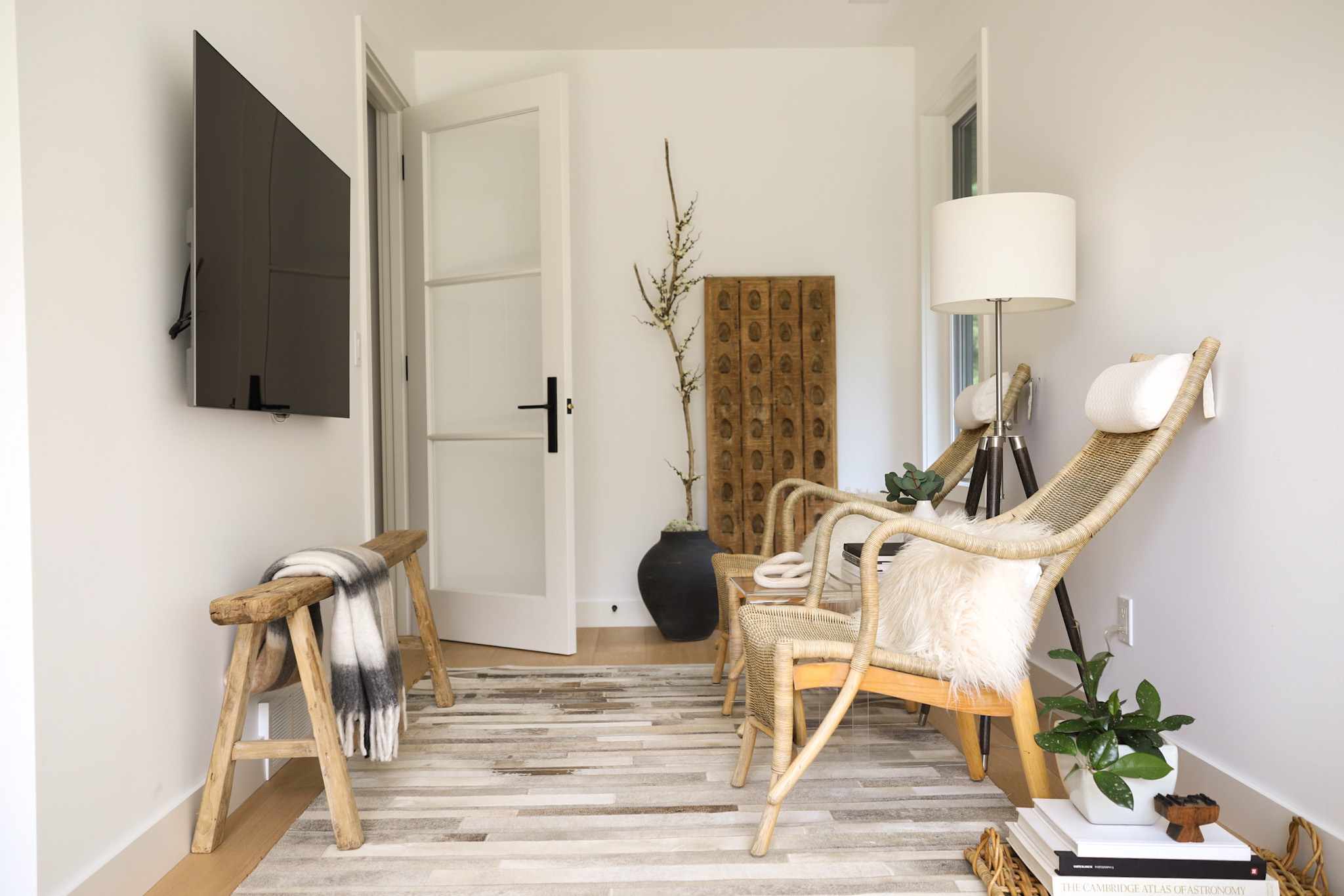 Dark hardwood floor absorbs light making your compact room look even smaller. But that doesn't mean you can't install dark hardwood floors in small rooms. You'll have to play with other elements like walls and ceiling to make the room with your dark hardwood floor appear larger. Paint your walls in a lighter shade and go white on the ceiling to minimize the cramped appearance of your room. Use a light-colored area rug in the room with your dark, hardwood floor.
Another way to make your room look spacious and airy is by limiting the pieces and the size of your furniture. Don't even think of supersizing your coffee table or sofa in a room with a dark, hardwood floor. Else the area will look even more cramped.
3. Don't Go Well with Dark-Colored Cabinets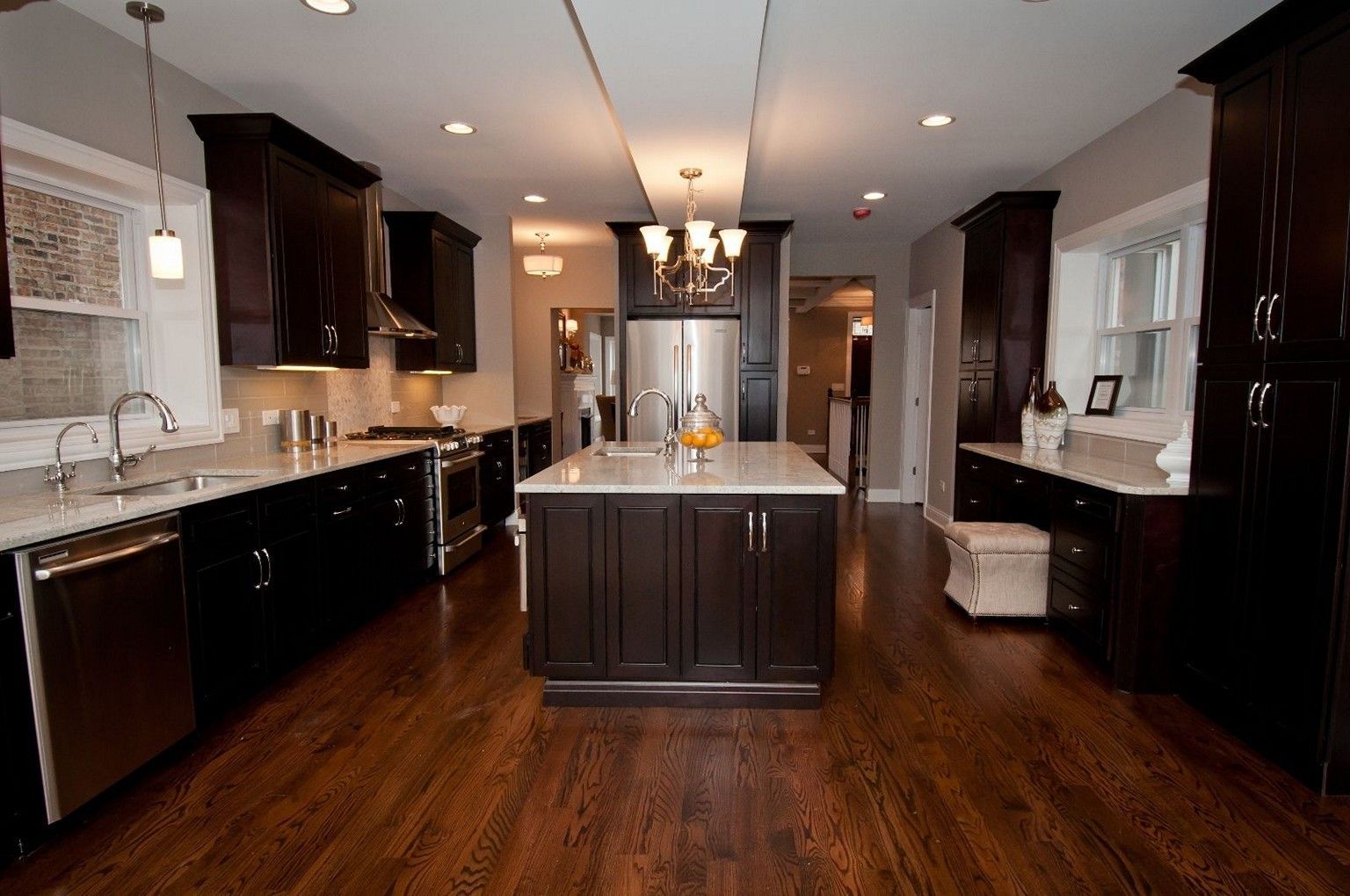 If you have dark-colored cabinets in your kitchen or living room, a dark hardwood floor can be a bad choice. Since your cabinets are already dark in color, a dark hardwood floor won't create a contrast and will look very dull.
You should only go for dark hardwood floors if the cabinets are light in color. Dark cabinets and hardwood floors will not only give a monotonous look to your room but will also make your space very dark as both of them will absorb light.
How to Clean and Maintain Dark Hardwood Floors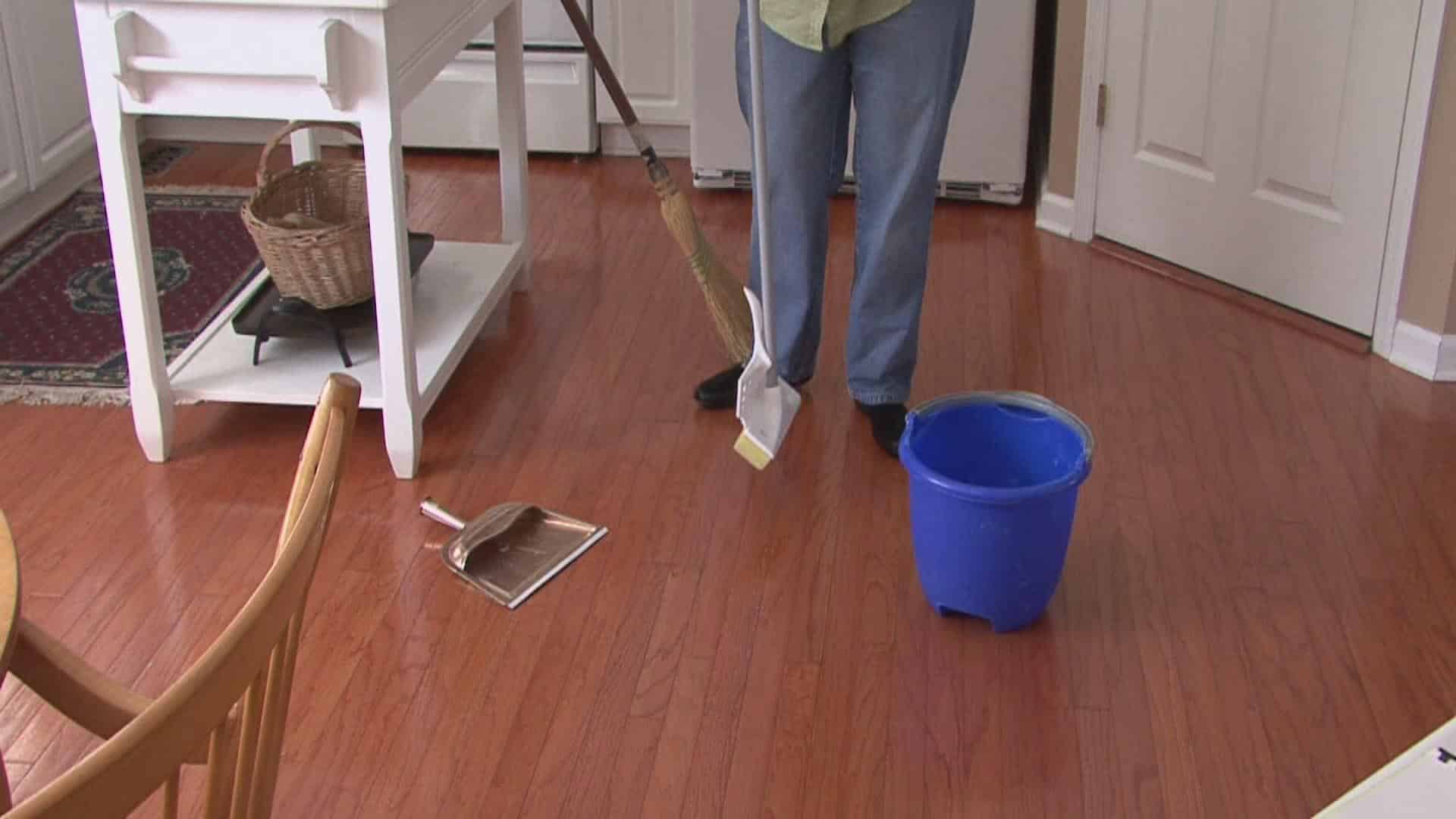 Take off your shoes when you enter the house to avoid scuffs from heels and muddy footprints. If you have dogs, keep their nails trimmed so that they do not scratch the floor. Wear socks inside the room to eliminate footprints from barefoot sweat on the floors.
Even if your dark hardwood floor is sealed, don't soak it up with water. When cleaning the floor, use a small amount of water only a small amount of water to dampen the floor. Glide the cloth smoothly to remove stains.
Dry mopping or vacuuming are the best ways to retain the shine of hardwood floors and remove dirt, dust, grime, and pet hair accumulation. You can use a mop with a flat, large head affixed with a microfiber cloth pad. These mops have tiny synthetic fibers pads that reach into the wooden floor corners to hold and pick up dust without scratching the wood.
Don't use furniture polish, oils, waxes, sprays, or any other chemical cleaner. Talk with your flooring contractor if you want to know about the best cleaning solution to keep your hardwood wooden floors looking their best.
Place mats at your home's entrance. You can also use rugs where you're likely to have lots of footfall, like in the dining room or under a kitchen table.
Use top-quality hardwood floor cleaners to clean your floor. If the surface finished floor still looks dull or dingy after dusting, you must deep clean it with any wax-free, pH-neutral, and petroleum-free cleaner. You can also use a homemade solution comprising 1 gallon of warm water and ¼ cup of dish soap.
Even if you don't see grumpy build-up on your dark wooden flooring, deep clean it on a biannual basis to keep it looking like new.
Things to Keep in Mind While Choosing Dark Hardwood Floors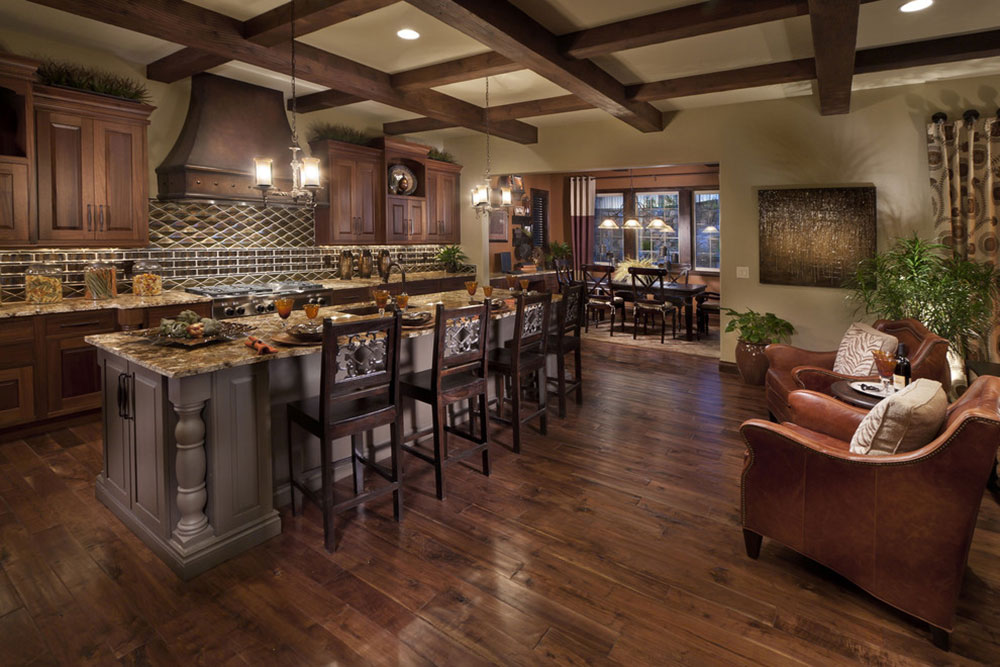 There are a few things that you must consider while choosing dark hardwood floors for your room.
Choose an easy-to-clean dark hardwood floor. If you go for the darkest stain, it may show every bit of dust. It is, therefore, advisable to choose a finish that is one or two shades lighter. This way, your floor will look dramatic and won't show dust and grime easily.
Choose a durable and long-lasting dark wood. If you have small children or pets, red oak can be excellent because it is very durable and difficult to scratch. White oak can also be an excellent choice as it is similar to red oak but a bit darker and grainy than red oak. Also, white oak is more tolerant to water so it can be the ideal choice for entryways or kitchens.
You can also go with other dark wood flooring options, but whatever you choose should have a high tensile strength.
The color of the dark hardwood floor should match the decor of your room. If you plan to change your room's decor, then you can experiment with the color of the hardwood floor.
Don't go for glossy dark hardwood floors as they look outdated and show up dents, scratches, and dirt easily. Glossy hardwood floors reflect back any light hitting their shiny surface, highlighting every bit of dirt.
Consider the location where you're planning to install dark hardwood flooring. While the master bedroom can be a good choice for dark hardwood floors due to low footfall, the kitchen may be a bad option due to high footfall and the chances of lots of spills and stains.
If you have dark hardwood floors in your room, go for light-colored walls. This will create a beautiful contrast and make your room look more appealing.
You should go for dark hardwood floors only if your room is large. If your room is small, a dark hardwood floor will make it look more cramped.
Add area rugs to elevate the look and feel of your room. They will also add warmth to your space and give your pets a comfortable place to relax.
If you have installed a dark hardwood floor in a small room, you can still make it look spacious by allowing natural light to enter your space. Ensure your window treatments don't restrict the entry of natural light.
Conclusion
The choice of flooring is very important to give a sophisticated and elegant feel to your home. Dark hardwood flooring is in vogue these days. But when choosing a dark hardwood floor, consider its disadvantages and advantages.
If you already have bright decor elements in your room, you should avoid dark hardwood floors, as they will make your room dark and compact. Dark wood floors are beautiful, but they will show dust, crumbs, and lints more easily than they would on a lighter wooden floor.
So you'll have to follow a strict cleaning schedule to maintain its shine and retain its allure. If you still need some help in choosing dark hardwood flooring, check out our review and evaluate the pros and cons before making a final decision.
This will help you in selecting the right hardwood flooring for your room and enhance the look and feel of your home.
Frequently Asked Questions
What Type of Dark Hardwood Floors Should You Avoid?
You should avoid glossy finish dark hardwood floors. Dark floors will show up dirt and scratches easily, and if you choose one with a glossy finish, it will worsen the problem. Glossy hardwood floors reflect back any light falling on their surface, highlighting every bit of dirt and grime.
What Home Decor Styles Work Best with Dark Hardwood Floors?
Dark hardwood floors go well with all kinds of decor styles ranging from modern to rustic and contemporary to bohemian. Don't install dark hardwood floors in rooms having dark color cabinets, or else your area will look very gloomy and dark.