When you think of home, you think of comfort, warm beds, cozy corners, and sunk-in chairs over quiet coffee sessions. Having such comfortable corners around the house is what makes it a home. It's what keeps you wanting to come back and unwind from a hectic and chaotic day at work. Having a good comfortable chair at home must be non-negotiable. In order to experience the perfect magical escape from the mundaneness of daily life, small moments of sitting down on your favorite chair and admiring the world outside are just what you need. If you are looking for the perfect comfortable chair for your bedroom, then you have arrived at the right place.
For making an important purchase, like choosing the right chair for your home, you must be well-informed about all the available options. Everything you buy for your home, from a small spoon to a chair, must suit and complement your personality. A good calming home is one of the most uplifting experiences to have.
If you like spending your weekend afternoons relaxing, watching your favorite rom-com, or relaxing with your loved one, choosing a good comfortable chair for the bedroom is necessary.
Let's walk you through some of the best comfy chairs for your bedroom.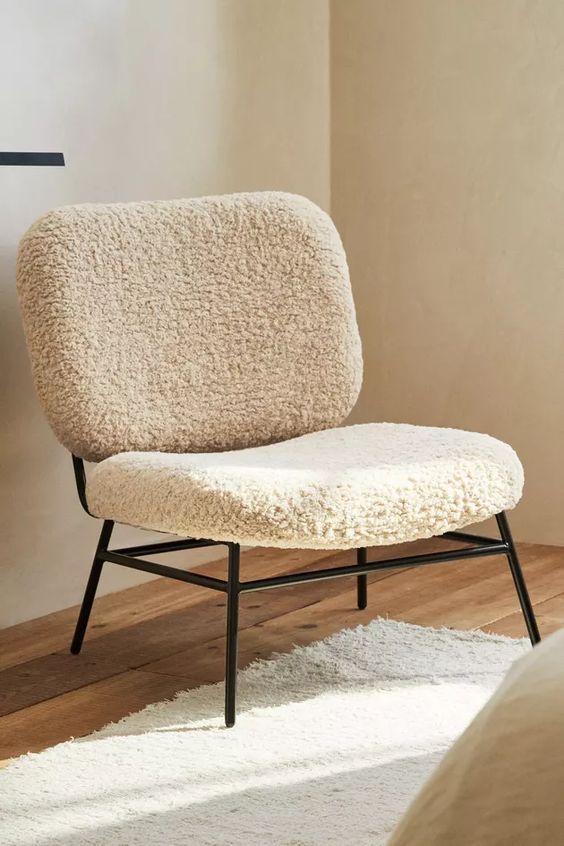 Soft, easy to snuggle into, and pleasing to look at, this boucle chair is a piece perfect for your bedroom. It comes in stunning colors and the most amazing material that is easy on the skin. It offers the ultimate comfort while adding to your room's overall appeal.
The best part about this chair is the rounded back that offers excellent comfort without compromising on the posture. You can have long, endless hours of conversations with your family and friends seated on this beautiful chair.
Pair this up with a matching footrest, and you are good to go. Perfect for your bedroom vanity and is made of modern design.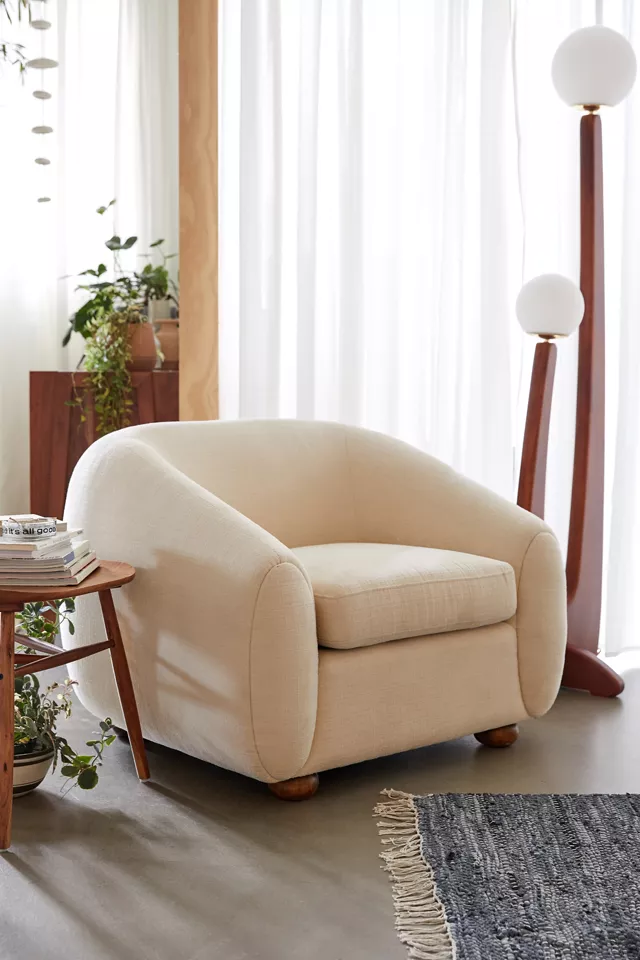 Ideal for afternoon naps by the window. This Yoji chair screams comfort and exuberance. It is completely padded and cushioned from all sides. Its upholstery is the USp that makes it so loved across the globe.
It's functional in usage and can withstand wear and tear along with daily usage. This chair may be chunky to look at, but that is exactly what makes it so comforting.
It gives a wholesome armrest that, too, is cushiony and soft to feel. Generally comes in pinewood or plywood padded with soft cushion materials that elevate the overall experience of sitting in.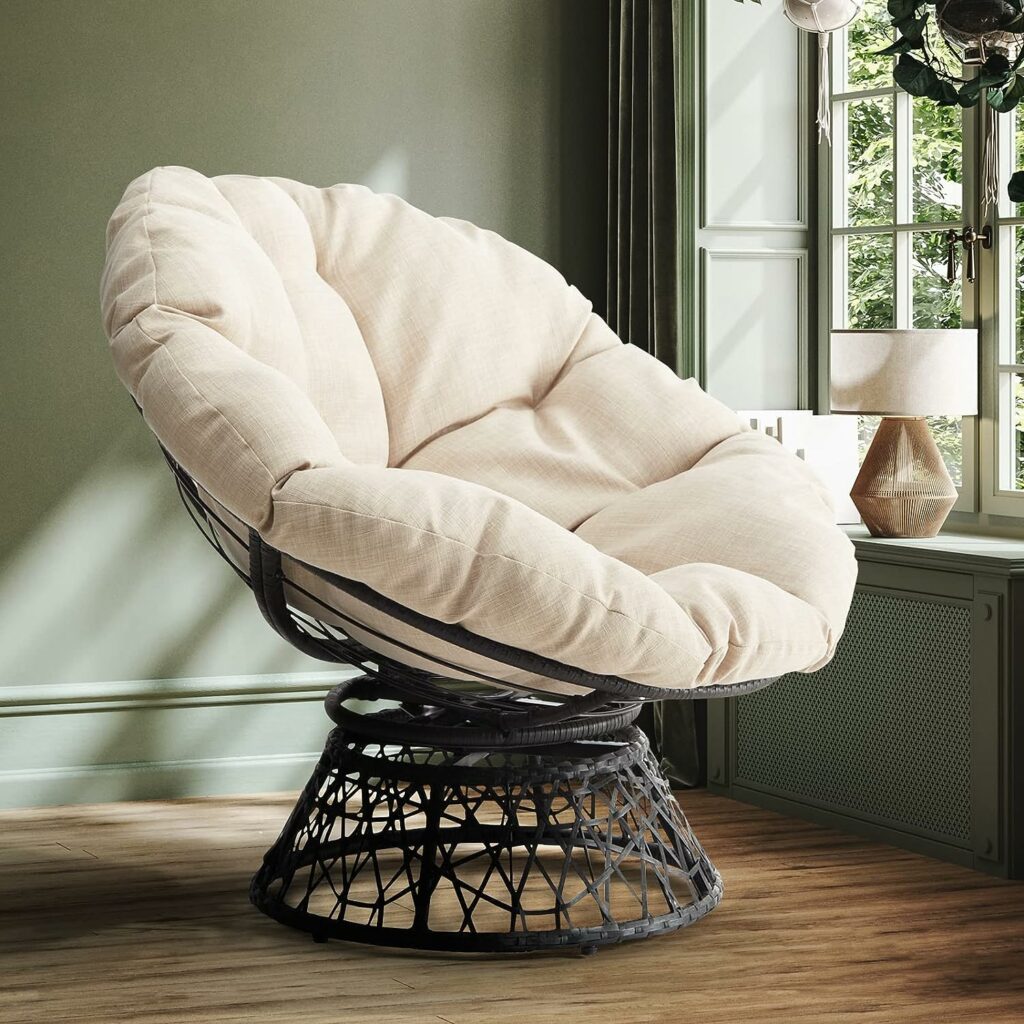 Looking for an ergonomic, multipurpose chair that reeks of comfort and coziness? This swivel chair's unique style and design for the bedroom come in a high-quality steel frame. It is perfect for the living room and bedroom too. The soft comfort it offers is the best part that makes this swivel chair stand out.
You can also have cozy reading sessions on this chair as you drift into cozy nap time. The cushion fabric has a soft but thick consistency, giving it a warm blanket-like feel and touch. It offers the perfect plump comfort that bedroom chairs must have. It consists of almost 5-7 inches of thick cushion.
The metal at the bottom is sturdy and adds an unmatched appeal to your bedroom.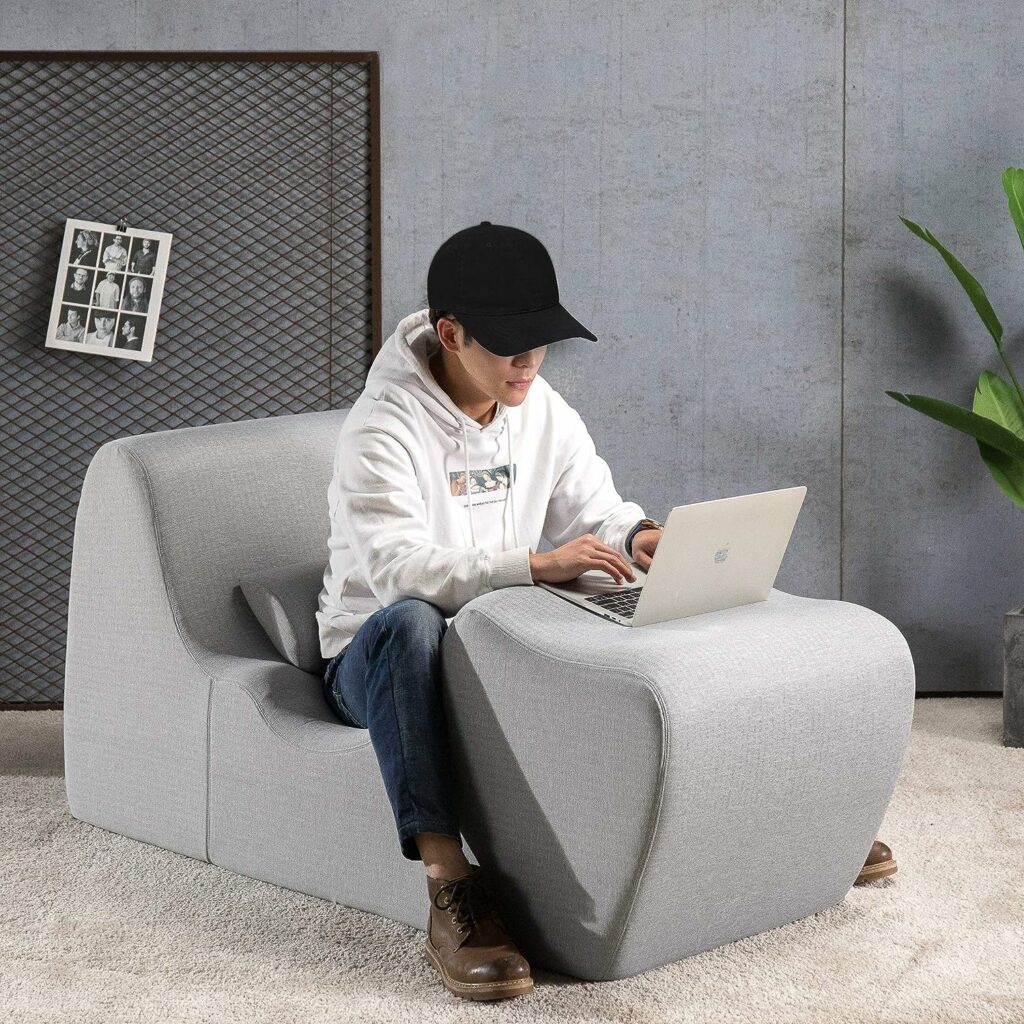 Ever considered getting your hands on those quirky chairs you see in these new cool workspaces? This chaise lounge chair is the perfect addition to your bedroom. It has multipurpose uses, which makes it ideal for your bedroom. It is an ergonomically designed chair with a foam recliner.
It is perfect for sitting down and working in a more relaxed position that helps your back relax. It has pressure-relieving properties because the curved design offers a zero gravity position that helps your spine relax. The leg is prepped above the rest of your body or in line with it; this helps reduce leg inflammation.
The dense foam only adds to the much-needed comfort. The design is one of the best ones when it comes to bedroom chairs because it accommodates sleeping, breastfeeding, working, and just relaxing too. It almost cradles your body into comfort.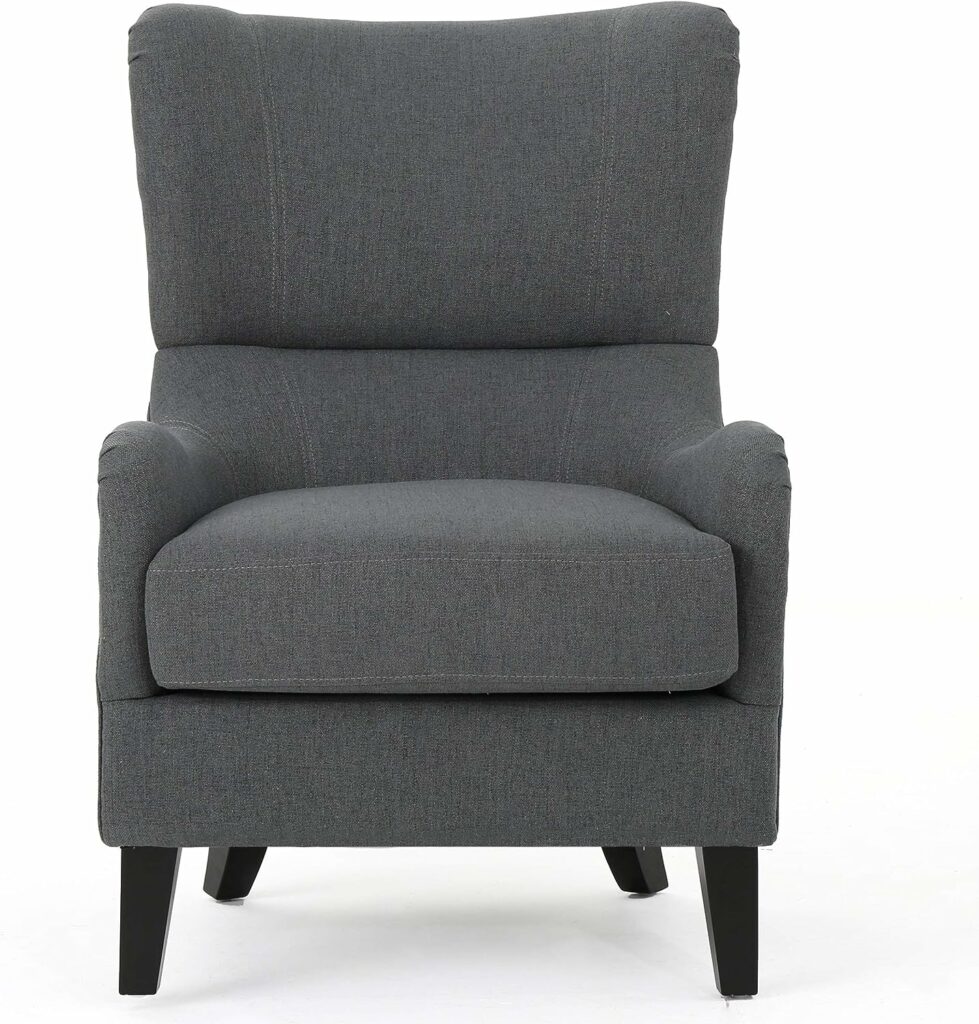 Feeling royal is now affordable. These plush wingback chairs offer more than just unmatched comfort. They are the perfect companion to your bedroom furniture set.
Designer in a way that supports your entire back, neck, head, and more. This chair is designed for a more upright seating position and is made of soft thick fabric. The chair also flaunts a short armrest that adds to the overall appearance of the chair. It comes in solid construction and reeks of class and style.
It just gives off a very royal appeal and is ideal for bedrooms that have Victorian and vintage look and feel. You can elevate the aesthetics of your bedroom without compromising on the comfort of your home with this product.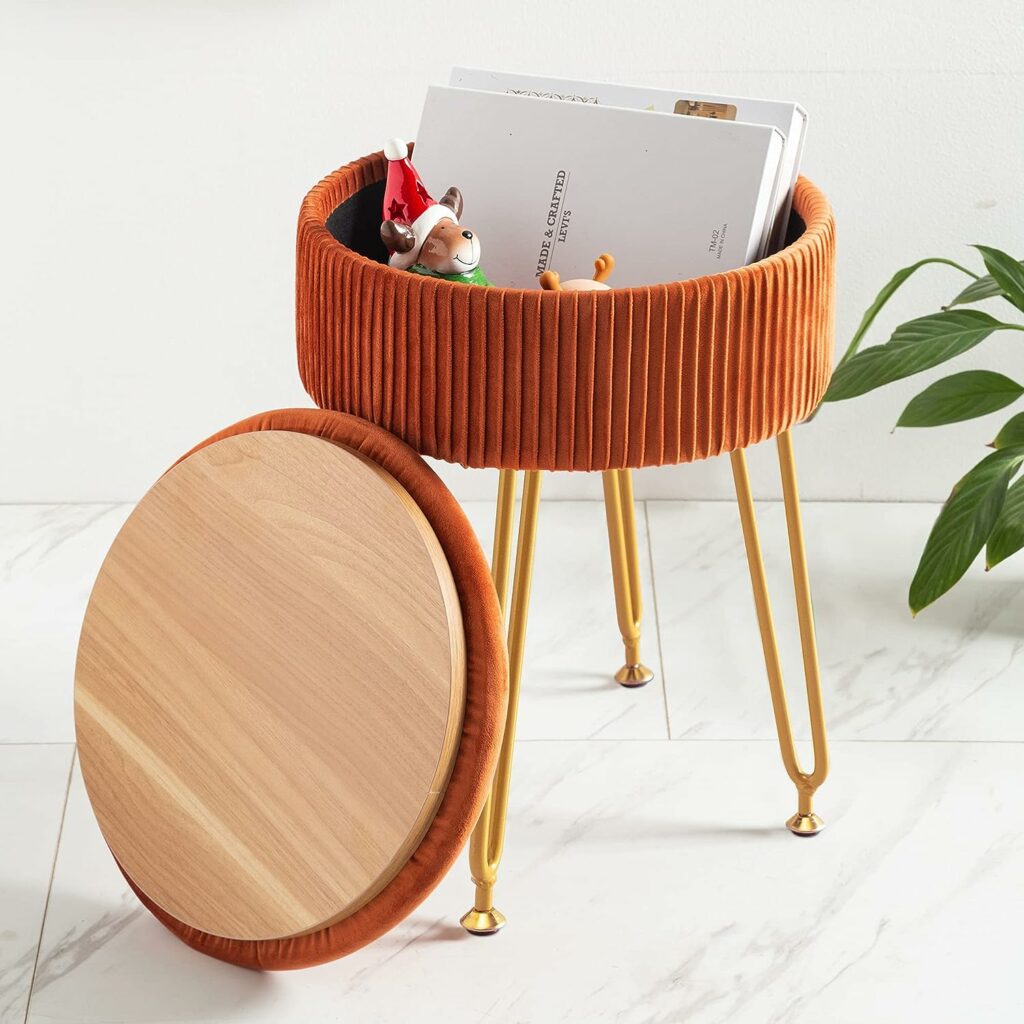 The bedroom is a high-traffic area in your house. You need to have products around that don't obstruct and add to the utility, especially if you have a small-sized home.
That doesn't mean you have to compromise on whether or not your bedroom needs a chair! With this stylish and classy ottoman stool chair, you get more than what you signed up for. This chair is velvety in texture and, therefore, amazing to sit on. It is super styling and adds a touch of elegance to your room. Just lift the top cushion up, and you now have a storage chair! You can store your basics here as it is handy, well-concealed, and takes minimal space.
It is multipurpose and can be used as a velvety cushion, a reading chair, a workstation chair, or a vanity chair in your bedroom. The frame, too, is nice and sturdy, making it ideal for long-term use as a comfortable chair in the bedroom.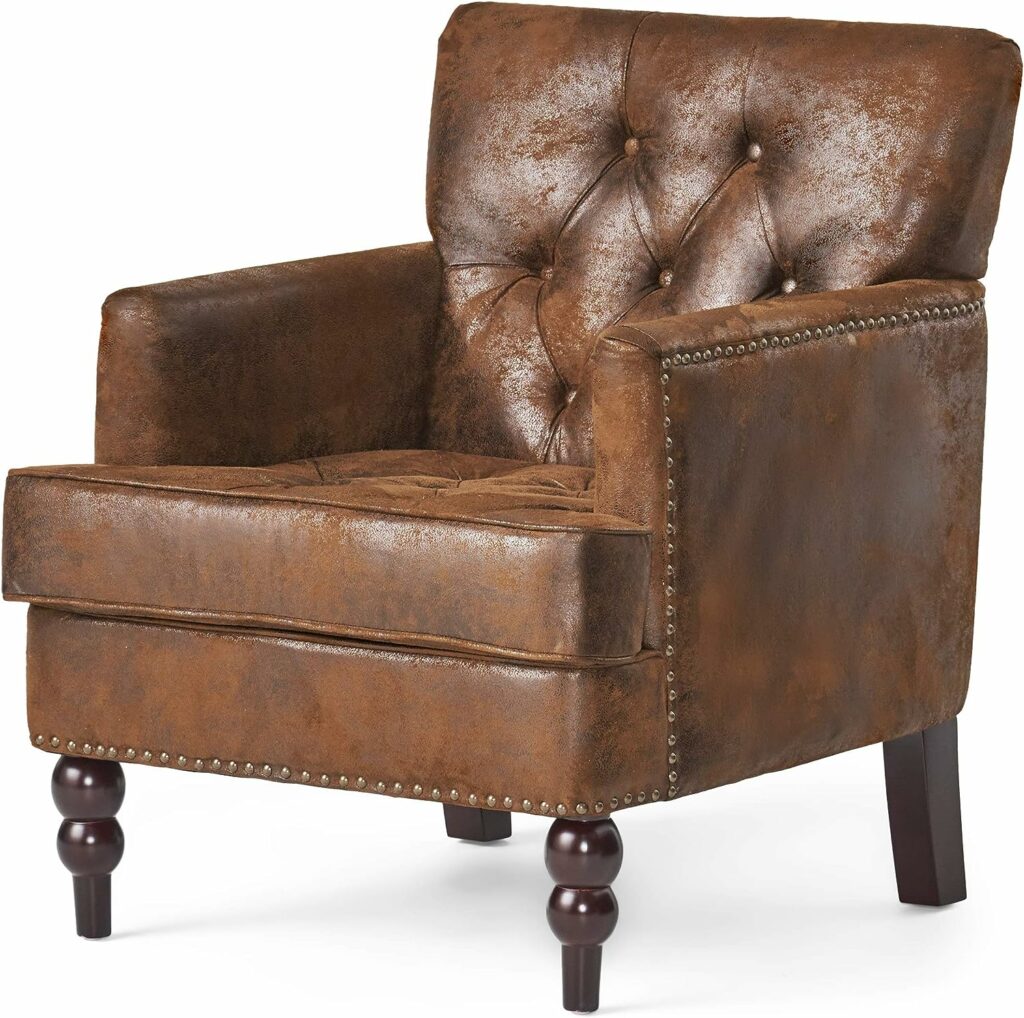 Do you like the look, feel, and elegance of the good old chair? Club chairs are the perfect addition to your bedroom if you prefer a more simplistic, high utilitarian chair that offers comfort with class.
This chair consists of studs, tufting, and carved wood legs. It is sure to remind you of the good old aesthetic of the 80-90s without looking out of fashion. This is a timeless beauty that contains button-tufted diamond stitching.
The design and look are ideal for everyone, even the minimalists. It is just the right amount of extravagance without compromising on the comfort or class the chair delivers. It adds a touch of class even in the most contemporarily designed bedrooms. It consists of beautifully carved legs that are pleasing to look at and can transform the complete look of your bedroom.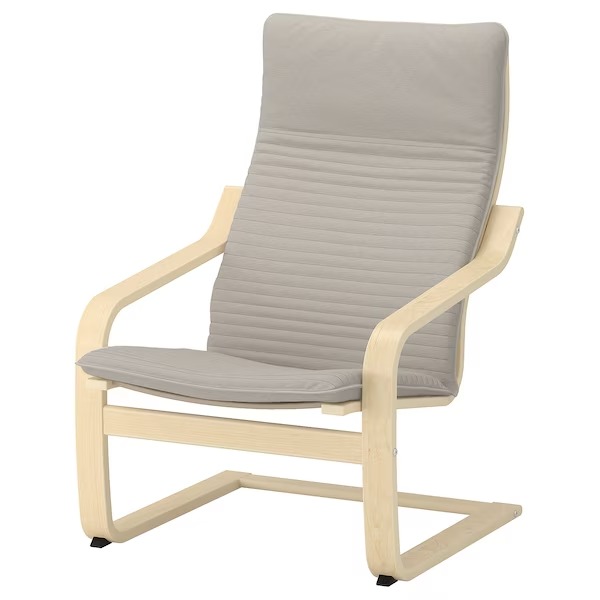 This Ikea Poang chair is a great alternative for those who prefer a clutter-free chair for their bedroom. This armchair is a minimalist's dream because of its simple, sleek, clutter-free design. It comes in various colors, including brown, grey, black, and bright yellow. The chair's frame is bent so that it doubles up as a good old armchair.
It delivers comfort and extends support to your back and neck. Picture you or your parents comfortably retired, spending warm afternoons reading a good book on this timeless poang armchair. This comfortable chair for the bedroom comes with a comfortable cushion that adds to its appeal. The design also allows for easy cleaning and hassle-free relaxation.
What's even better? You can separate it and recycle it when you are done using it.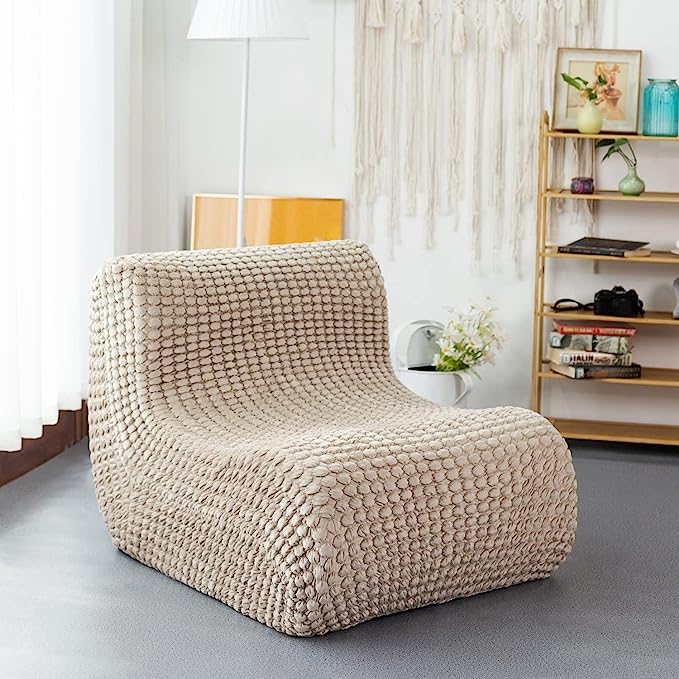 The bedroom is a space that is meant for comfort, rest, unwinding, and relaxation. Nothing catalyzes rest and relaxation as much as a simple but effective Togo chair does. The best part about this chair is that by no means is it designed for you to sit and work. It is all about just endless scrolling sessions, just napping all day, and lazing around your bedroom on the weekend.
This chair is known for its unique design and its ergonomic design. It offers hip, lumbar, and neck support that is like no other. It is unique because it has no detachable parts. It is a solid single-piece sofa that offers a more modern take on a traditional bean bed. The ultimate seating experience that it offers makes you come back for more.
The anti-slip bottom makes it a much safer option. It is a foam-based mattress and is usually shipped in vacuum packaging, depending on the seller.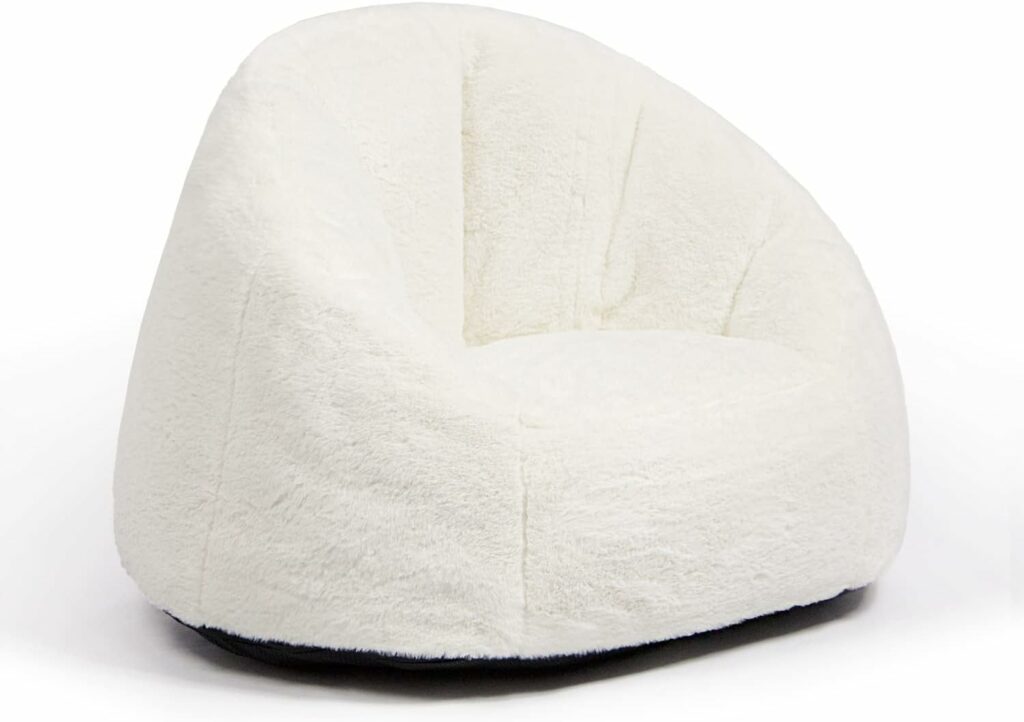 Any conversation about a comfortable chair for the bedroom is incomplete without the mention of a bean bag. A bean bag chair is a bean bag style chair designed to accommodate and comfort your body effortlessly. This chair is made up of foam instead of refillable materials generally present in bean bags.
This offers better comfort. It doesn't sag or space out like normal bean bags. It is truly the best combination as it offers the shape dexterity of a traditional bean bag along with the support that bean bags lack. It can be placed effortlessly in your bedroom and is a great space to relax, read and unwind. It is ideal for kids as well as adults and extends multipurpose usage.
It is a child-safe product that comes with a non-slip bottom, removable cover, and ergonomic design, making it the perfect choice for your bedroom.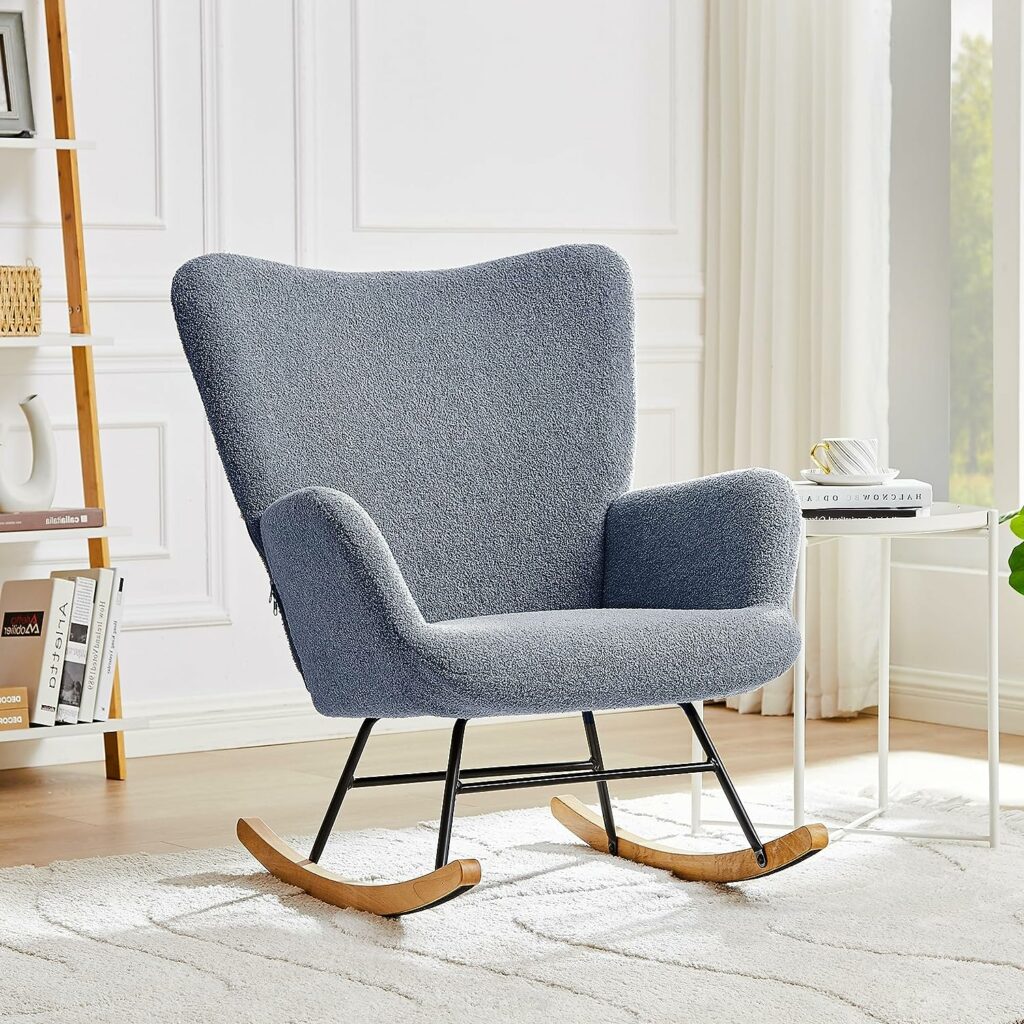 Are you looking for a modern and stylish variant of the good old rocking chair? Explore this modern upholstery nursery rocking chair that offers unmatched comfort. It is an ideal addition to the bedroom as it is great to look at while adding a personality touch to the room. Not only is it comforting to look at, the rocking effect truly makes it a desirable product for the bedroom. The ergonomic design of the chair makes it a great option for older people in addition to adults.
The armrest just adds to the charm of this beauty. The best part about this chair is that it offers a side pocket to store basic products such as books and magazines.
It has a sturdy and durable structure that makes it safe for the rocking experience you are looking for. It can accommodate over 300 pounds of gentle rocking.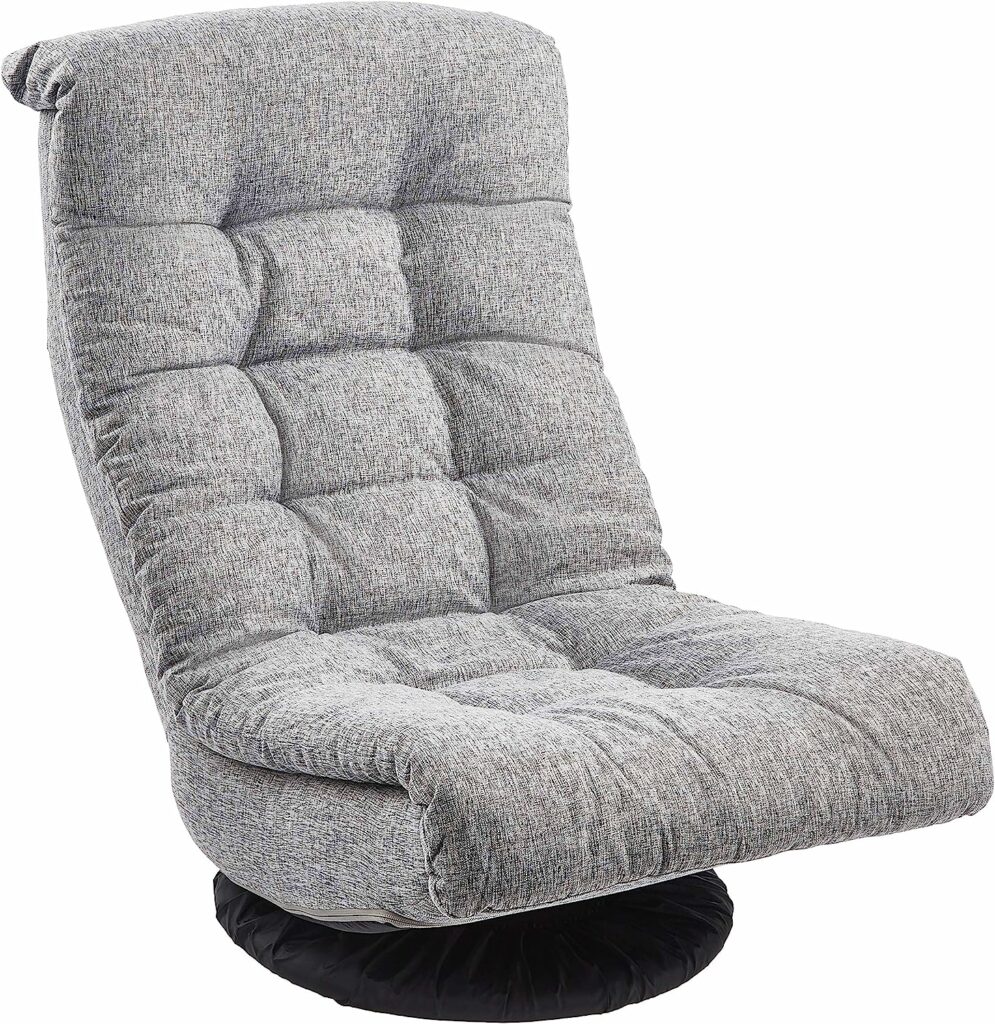 Who does not love the lounge experience all day long? After craning your neck over your laptop and computer at work, everyone once leaves their hair down and just BREATHES. This lounge chair gives you a chance just to relax, dump your body into the chair, and just rest. Imagine sitting on this soft, comfortable chair, listening to your favorite music in the background, and talking to your loved ones. Some lounge chairs can swivel like this one.
It can be adjusted into multiple positions till it feels comfortable to you. It comes in a completely assembled form, therefore minimum hassle to you.
It is a compact product that fits just right into your bedroom.
Conclusion
Choosing the right chair for your bedroom is more than just picking a piece of furniture. It is choosing a product that makes you feel stress-free, helps you calm down, and makes you feel relaxed. Depending on the kind of comfort you desire, you can either go for the maximum comfort offered by a bean bag chair or choose a more traditional-styled club chair that supports you well.
Before choosing the ultimate product for comfort, read the specifications to understand the actual offerings. For instance, if you suffer from back problems, it is preferred to go for chairs that offer support plus comfort.
Similarly, if it's just resting and lounging you love, then simple swivel chairs or chaise lounge chairs can be the preferred choice for you. Choosing a comfortable chair for the bedroom happens once every five years or a decade and more.
Choose wisely and invest well in products that will last long.