Bar stools have gained much popularity over the years because of their diverse nature and functionality. From actual pubs and bars to kitchens and offices, they are now everywhere.
In homesteads especially, they are stored beside kitchen islands for a quick breakfast. So, no matter which space you're trying to decorate, a couple of stools will always provide ample seating.
However, a bar stool is a tricky thing to shop for, as many factors play a big role in the choice. The ambitious modern contraptions often look great, but guests just end us sliding off of them.
People also have different styles and aesthetics that inspire and influence the kind of furniture that goes in a home. But in this article, we have presented a selection of stools that suit every need.
1. Maiden Home: The Delancey Bar Stool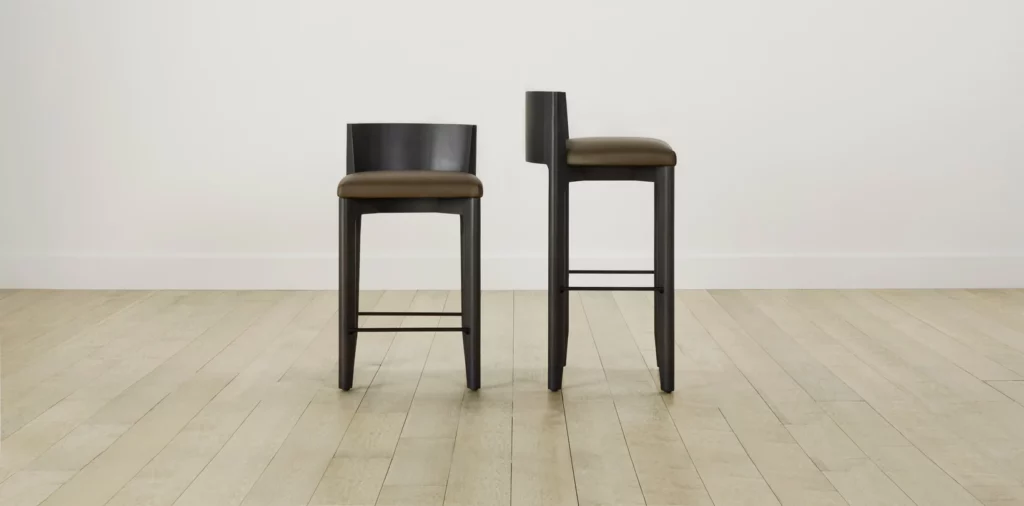 If you are looking for a trendy set of bar stools for your kitchen island, consider the Delancy bar stool. This design by Maiden Home never fails to create a striking visual with its hand-carved back. This finely constructed furniture comes in 2 forms, the counter stool and the bar stool. It also offers a luxuriously upholstered seat that oozes comfort and style.
2. All Modern Venture: Bar Stool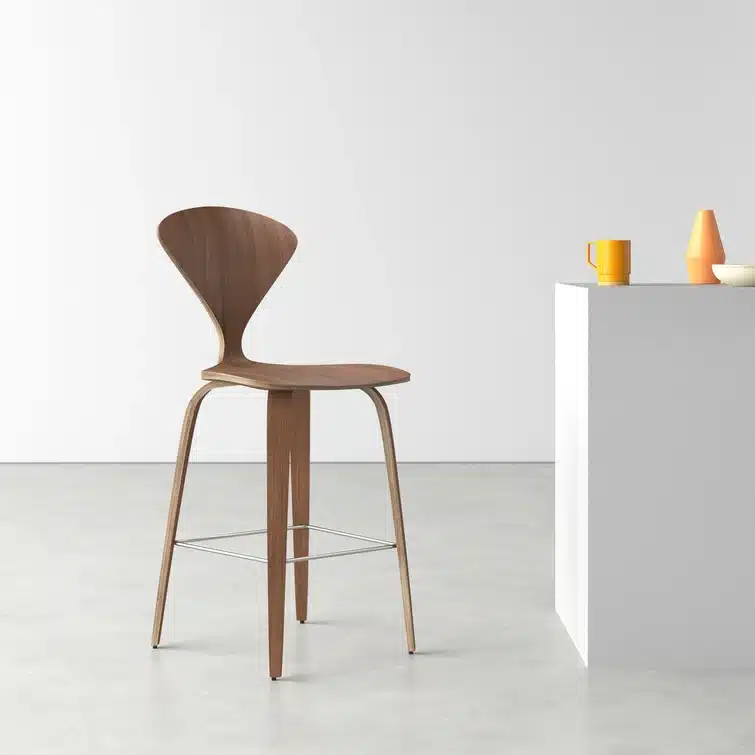 A sleek but classic design among stools is embodied in AllModern Venture's bar stool. The concept relies heavily on its unique structure that offers no ornamental details. The wooden stool has an hourglass shape and comes in three colors, walnut, brown, and dark walnut. The metal footrest provides a nice contrast to the plywood. But despite its slim construction, the stool is sturdy and comfortable.
3. Emeco Broom: Bar Stool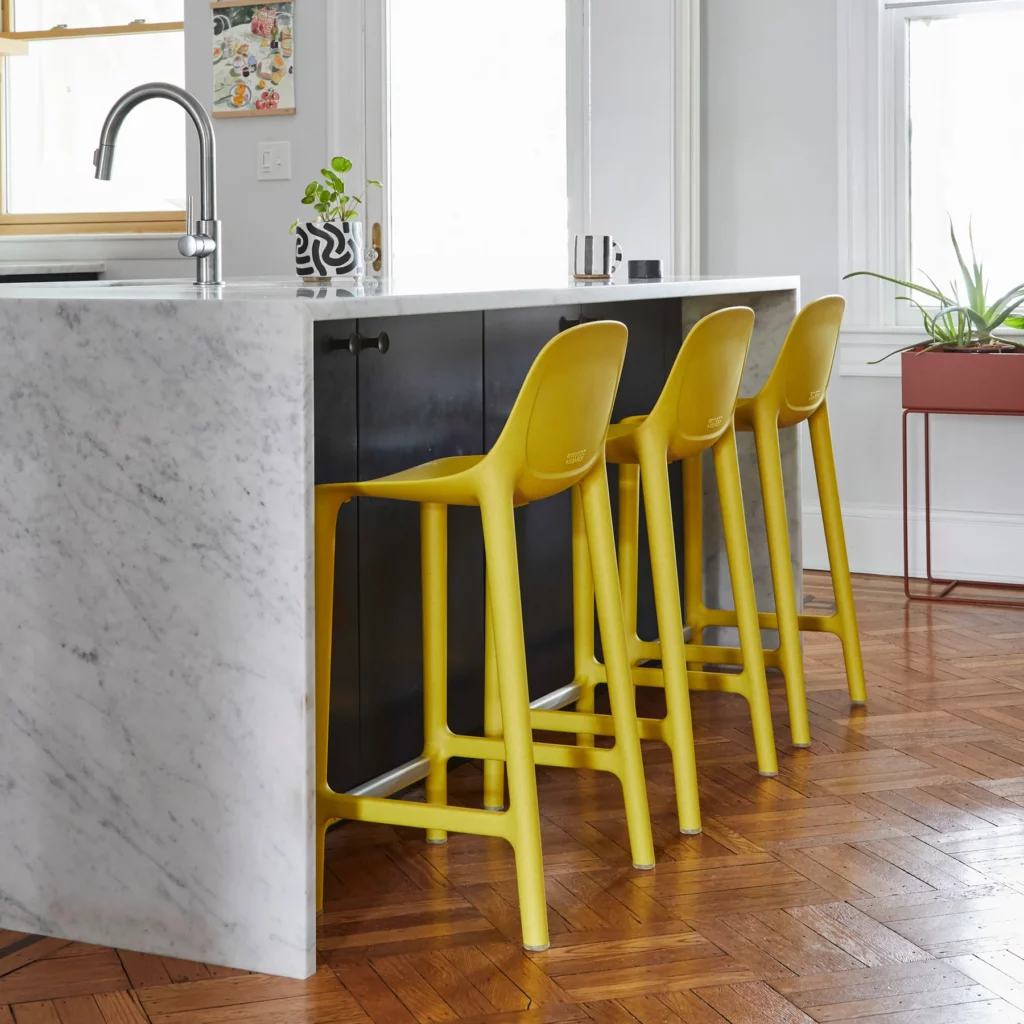 At first glance, the Emeco broom bar stool may look out of place in most modern homes. But the designer, Phillip Starck, makes sure that the whimsical structure livens up the kitchen space perfectly. These bar stools can be purchased in 6 colors, the most popular of which are whistle, yellow, and dark grey. They are also made of recycled material, making them fun and environment-friendly.
4. Pottery Barn: Brenner Leather Bar Stool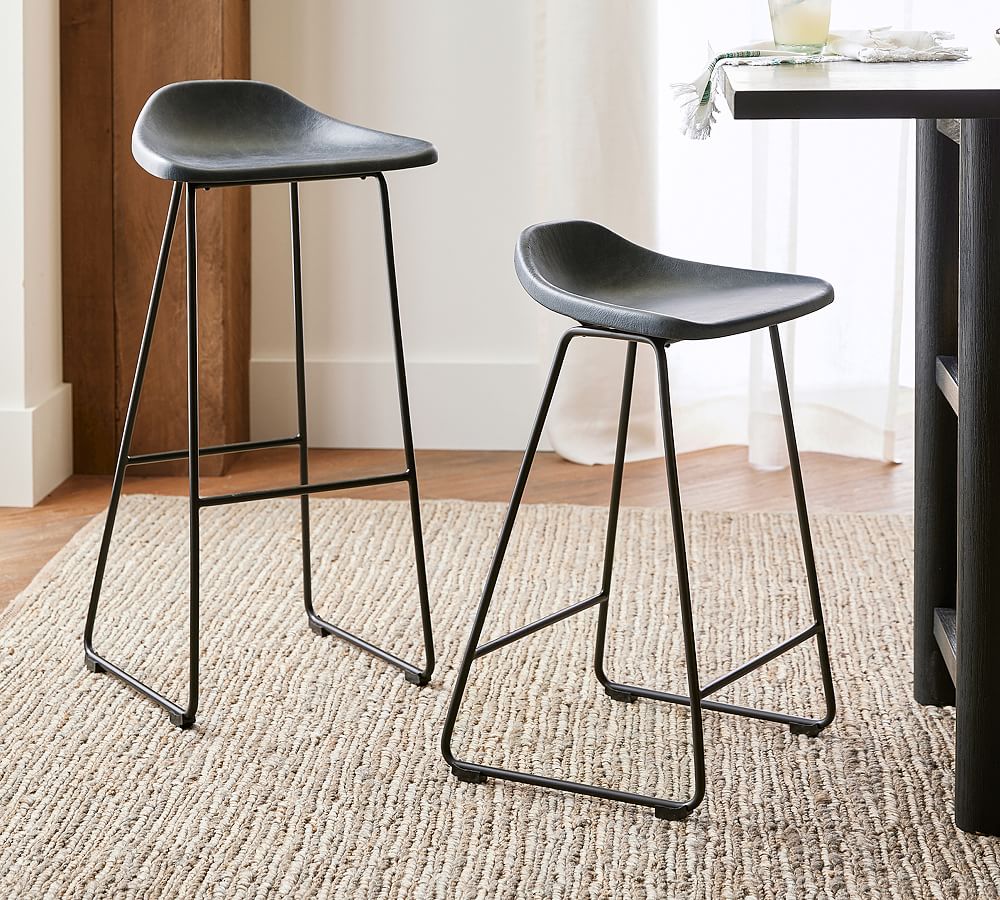 The sleek stools found in the Brenner collection of Pottery Barns steal the heart of most customers with their durability. The stools are quite small in stature, only reaching a height of 27.5 inches. But they make up for it with the comfort found in the molded, leather-clad seat. The slender lines also complement most modern homes.
5. Boraam Augusta: Swivel Bar Stool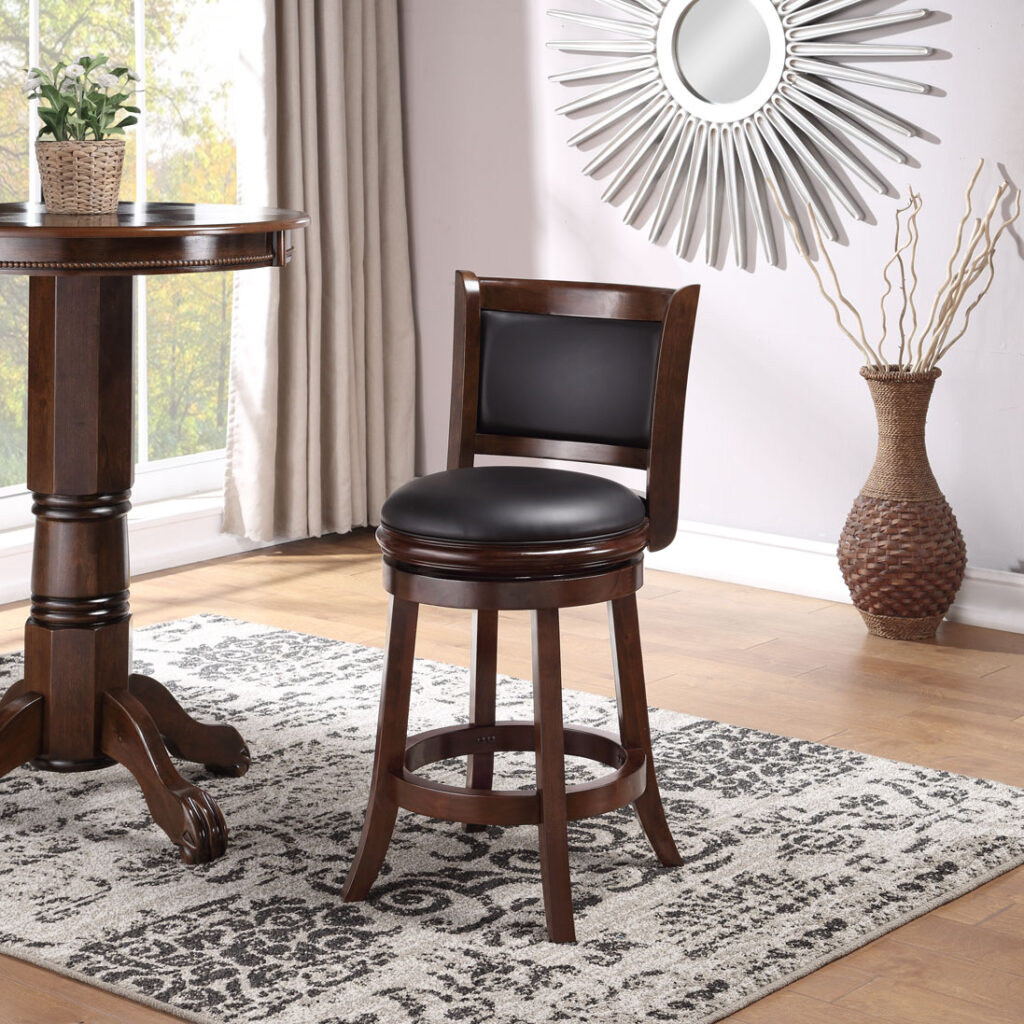 A timeless choice while looking for bar stools of some stature is the Boraam Augusta Extra Tall Swivel Bar Stool. The design focuses mainly on the comfort of the guests. The contoured back especially attracts admiration and praise. The durable structure with a 360-degree ball-bearing swivel plate adds an element of fun to the seats.
6. David Geckeler: Nerd Counter Stool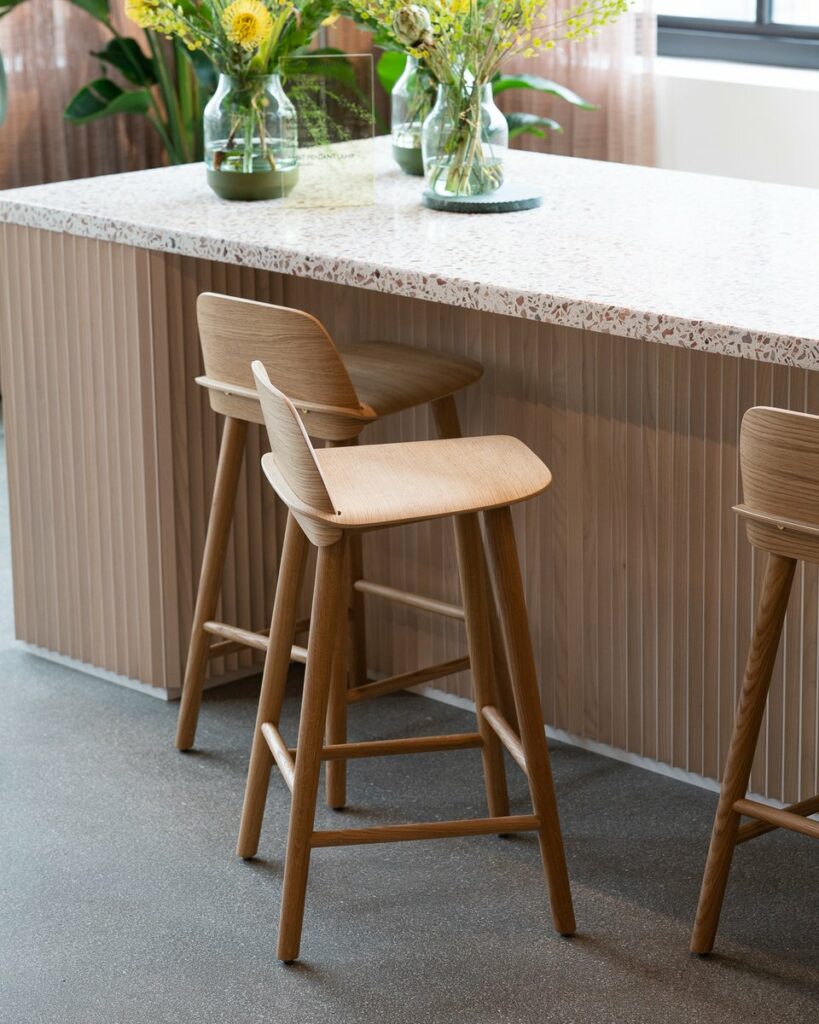 The Nerd counter stool is a fresh approach to informal seating options. The variety of colors available, like sand yellow, tan rose and midnight blue, only increase its aesthetic appeal. The structure, too, is sleek and captivating, with a waterfall edge that reduces the pressure on the legs. The designer, David Geckerler, has added simplicity to the iconic design for sheer comfort.
7. Ikea: Dalfred Bar Stool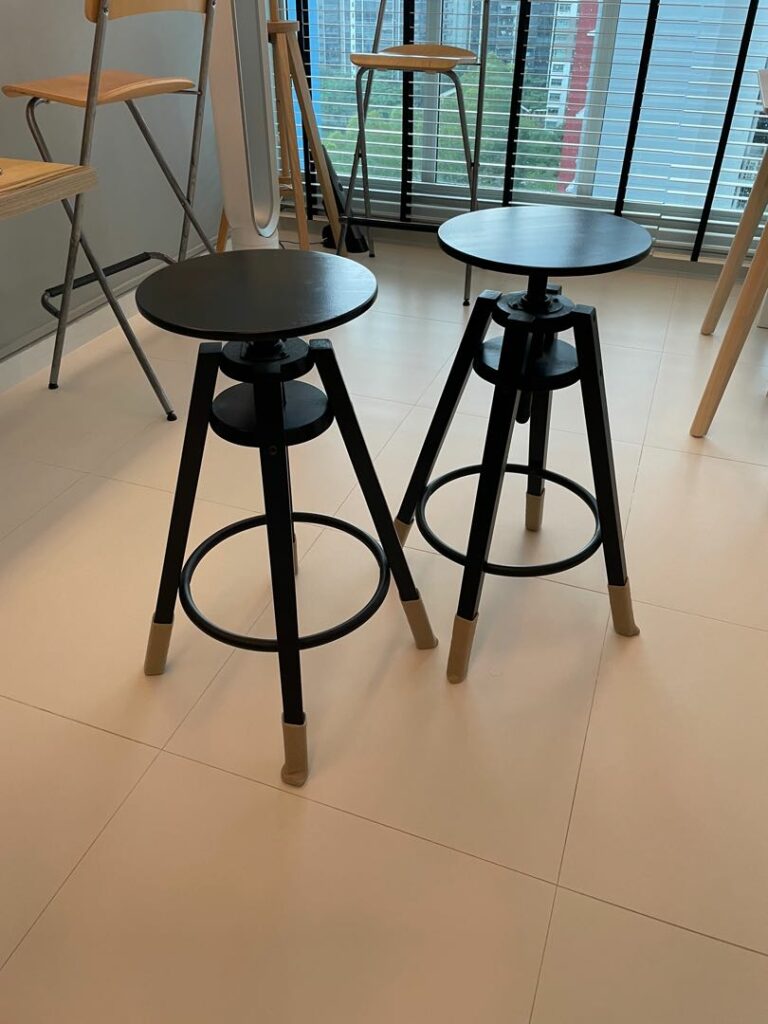 The Ikea Dalfred Bar Stool embodies in itself the Scandinavian designs and heritage that have been popular for ages. The stool may be simple in design, but it accompanies any modern homestead with a panache. It is sure to become the focal point of your kitchen island when used in pairs. These bar stools also offer height adjustability to suit every need.
8. Wyndham Swivel Counter Stool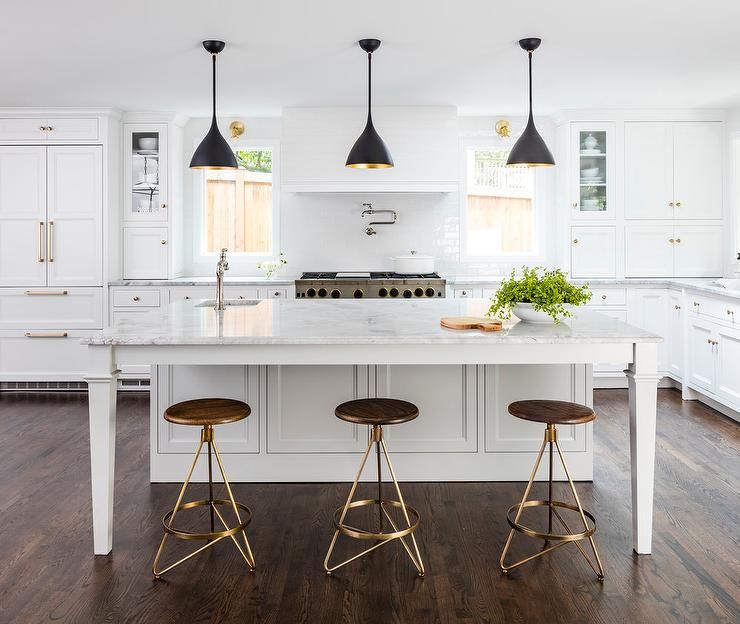 At first glance, the Wyndham Swivel Counter Stool may look like a complicated device for seating. But contrary to its looks, the solid wooden top proves to be a great option for small spaces. The weathered steel legs come in two finishes, vintage Brass and polished Nickels, both perfect for modern homes. The sleek lines also look great in homes with gorgeous geometric accents.
9. Tolix Marais Style Counter Stool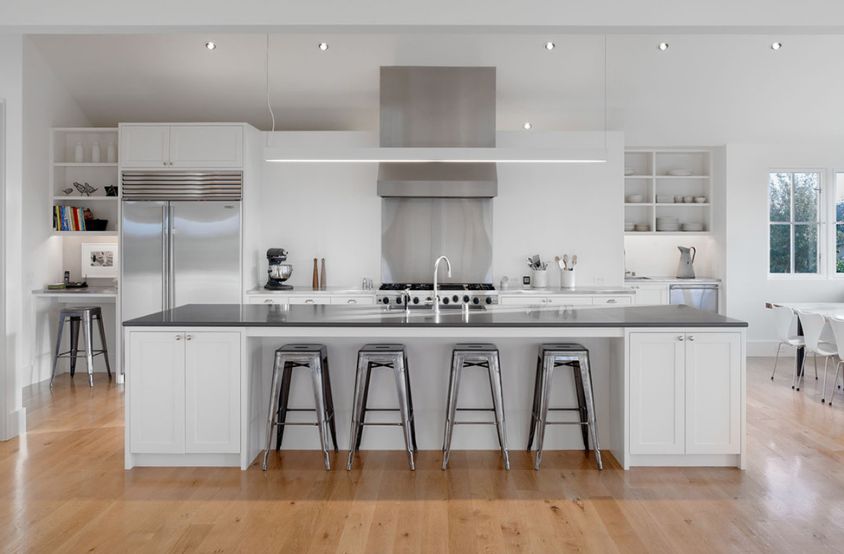 Metal bar stools are all the rage right now because of their durability. However, the Tolix Marais style stools started gaining popularity with the French industrial metal style. The Tolix style is iconic and has influenced many types of furniture. But the pattern is said to have been developed by the metalworker Xavier Pauchard in 1934.
10. Blu Dot Real Good Counterstool
If you want a powerful piece of furniture to create an impact in your kitchen, go for these counter stools. The unique laser-cut lines form a pleasant perch that is sure to be the focal point of your decor. They are also available in a variety of colors, with copper and marine blue being the most popular.
11. Lapalma: Lem Piston Bar Stool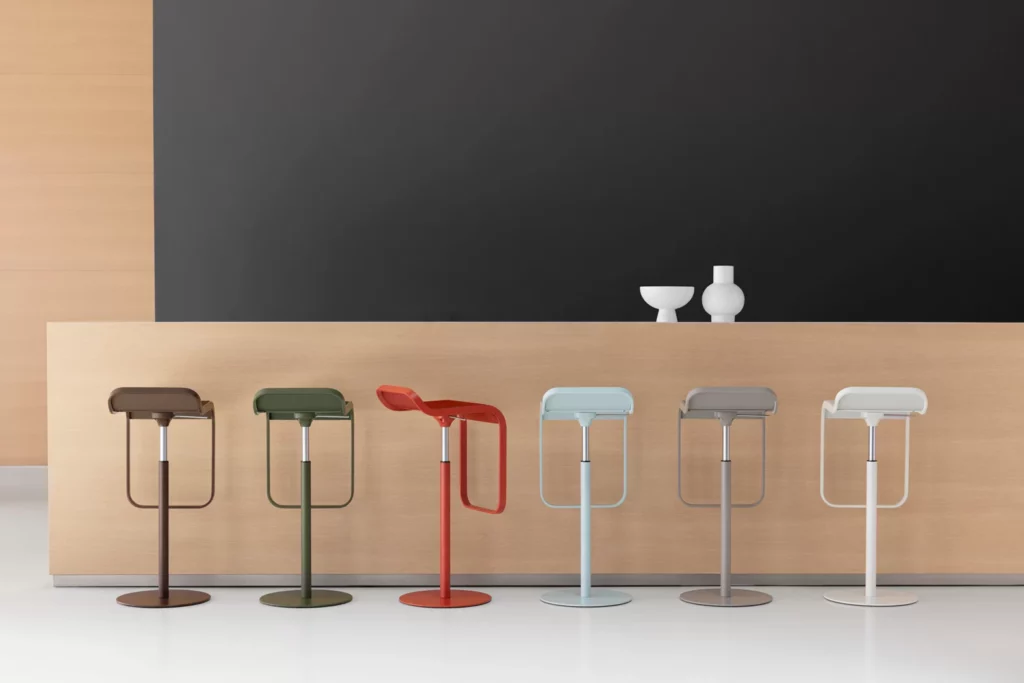 The Lem Piston Bar Stool has a lot of knockoffs solely because of its unique design. The stool is the perfect combination of form and functionality and comes in 4 attractive colors. This sleek and airy furniture is a great addition to any room. The steel offers durability that is not found in similar products, and the seat swivels without a hitch.
12. Branch Bistro: Bar Stool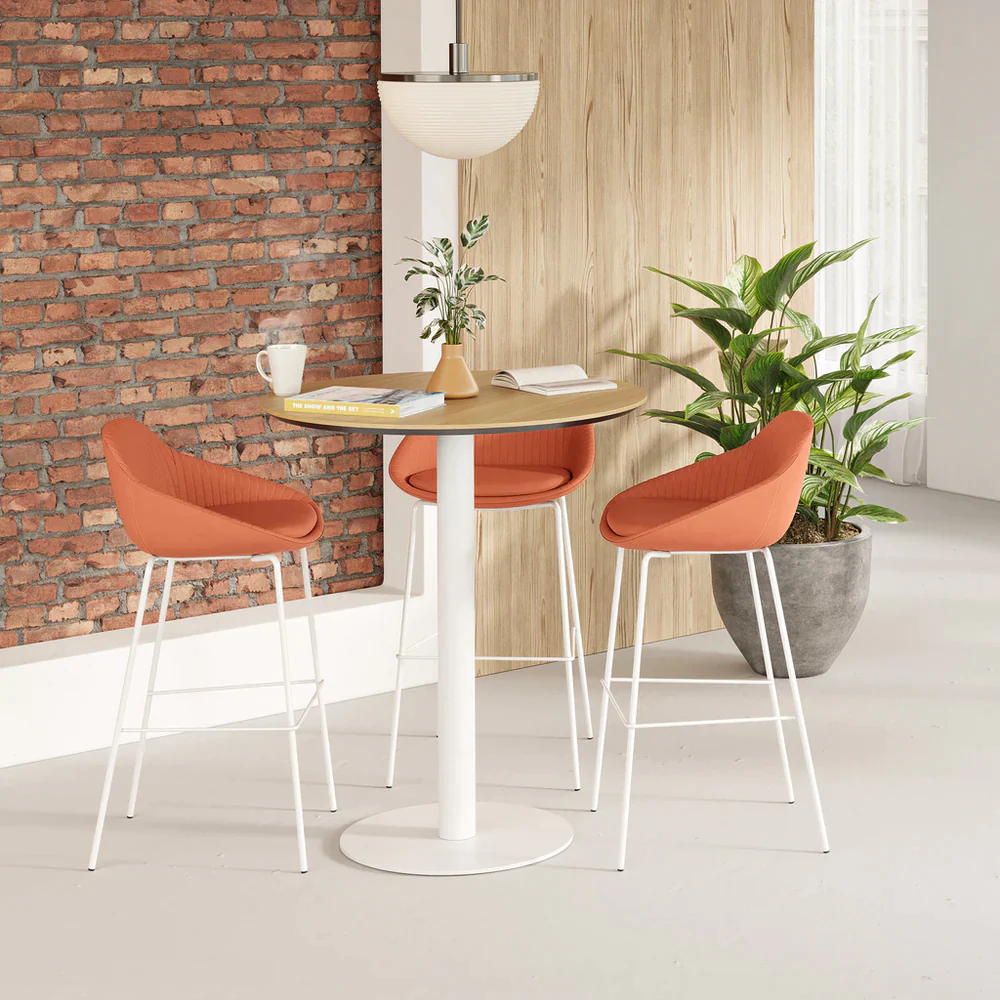 The bistro chair bar stool is ideal for a location that requires comfortable yet small seating options. However, you can put this piece anywhere, from the kitchen to the office, and create a welcoming vibe. The contoured lines are available in two striking colors, burnt orange and smoky grey. The low-profile back of the seat also helps your guests have an upright posture.
13. Tom Dixon: Fat Bar Stool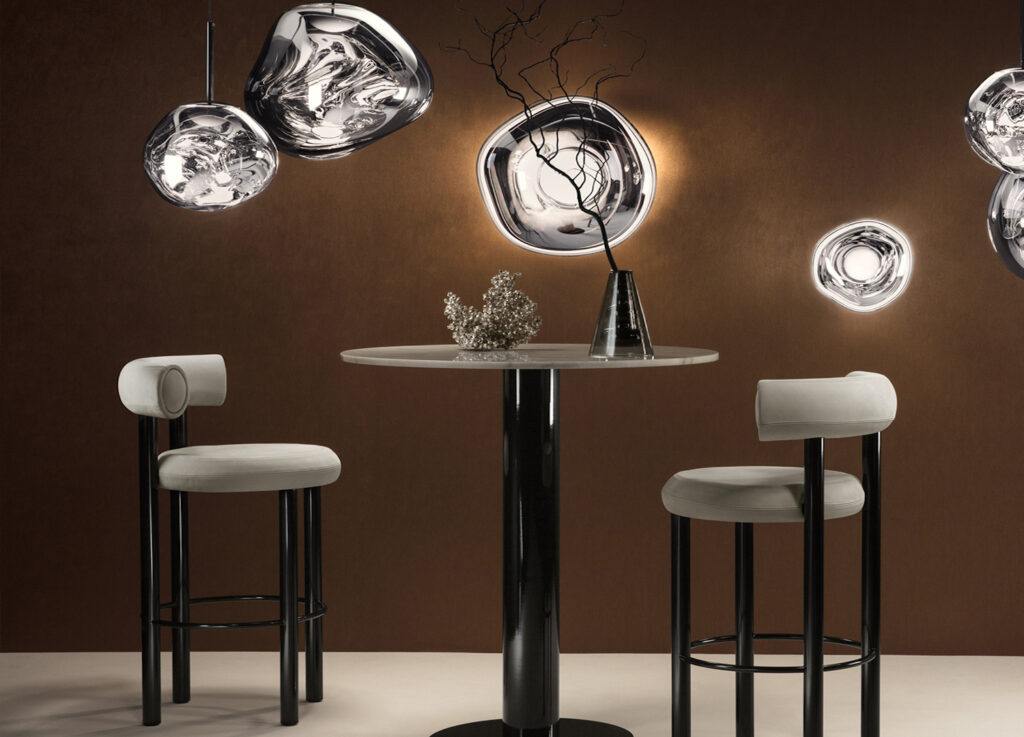 Choosing the right option among hundreds of bar stools available online can be difficult, especially for the right aesthetic. But the fact is, comfortable options need not look old-fashioned. The Tom Dixon Fat Bar Stool is a plush seater that offers your guests multiple sitting positions. The sleek metal leg paired with the upholstered back balances each other and create a modern look.
14. Arhaus Jagger: Bar Stool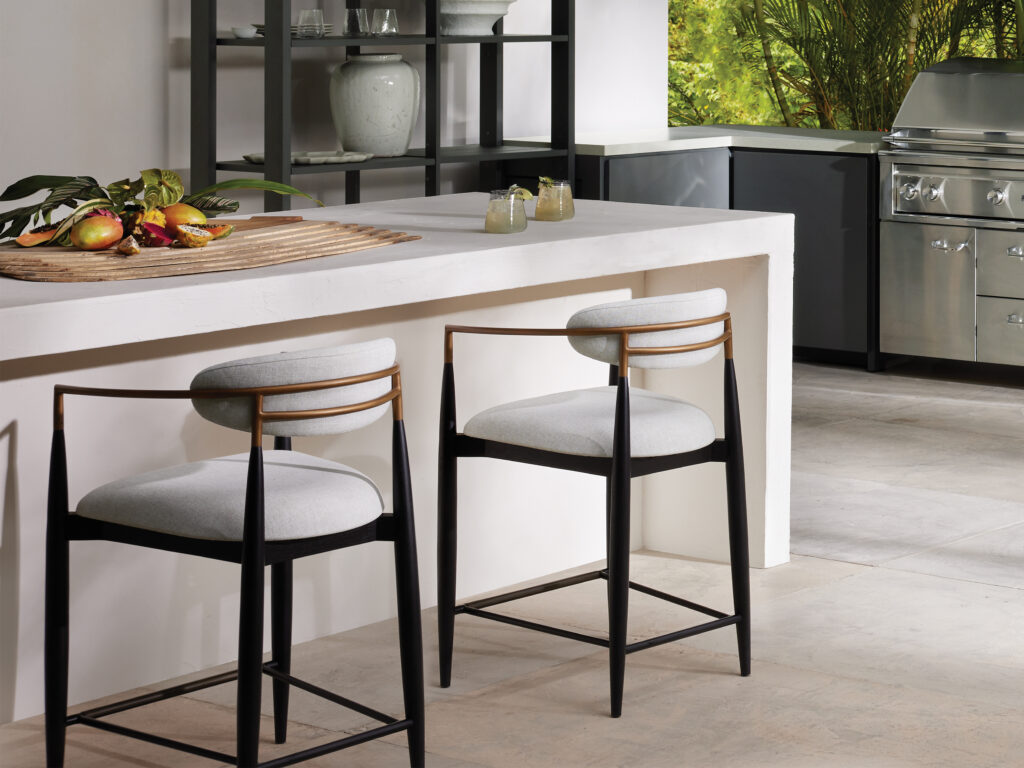 The brand Arhaus is known for its luxurious furniture that looks effortlessly edgy. They also use artisans from across the globe to create a piece that's heirloom quality meticulously. Just like this barstool, all the Jagger pieces are handcrafted by Indonesian artists. They also come in a bunch of different upholstery and metal options that suit every aesthetic.
15. Serena & Lily Balboa: Rattan Bar Stool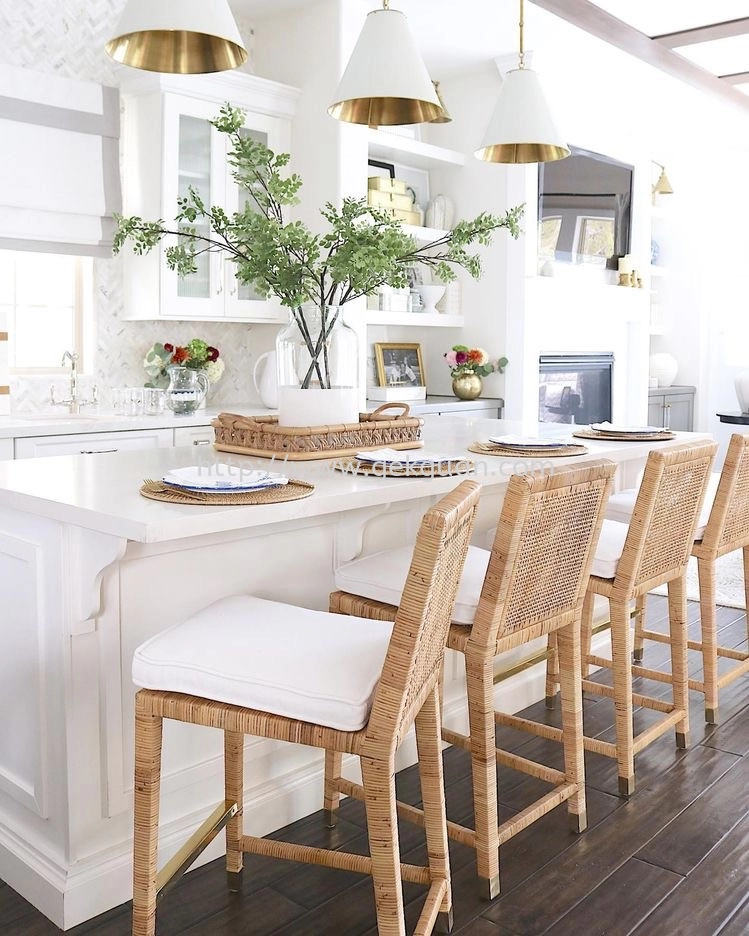 If you are looking to introduce something more grounded into your kitchen bar than modern designs, choose this bar stool. Serena & Lily Bakboa's Rattan is sure to bring a sense of relaxation and warmth to any room. And the mahogany frame, along with the upholstered seat, brings a lot of subtle textures into one piece of furniture. There are also 12 different upholstery fabrics you can choose from.
16. Coleman Stool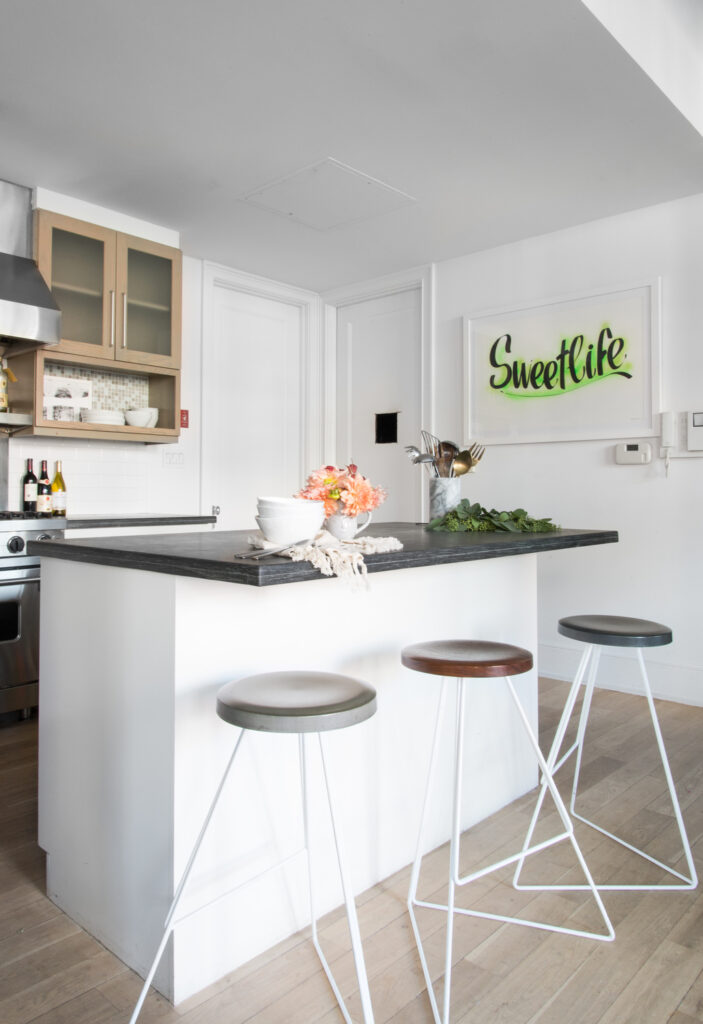 This pristine work is designed by Greta de Parry and is considered one of the best pieces in the market. The Coleman stool is known for its sophisticated design, which shines both in indoors as well as outdoors. The mixture of materials available for the top, like solid wood and concrete, pair well with the base metal.
17. Onda Bar Stool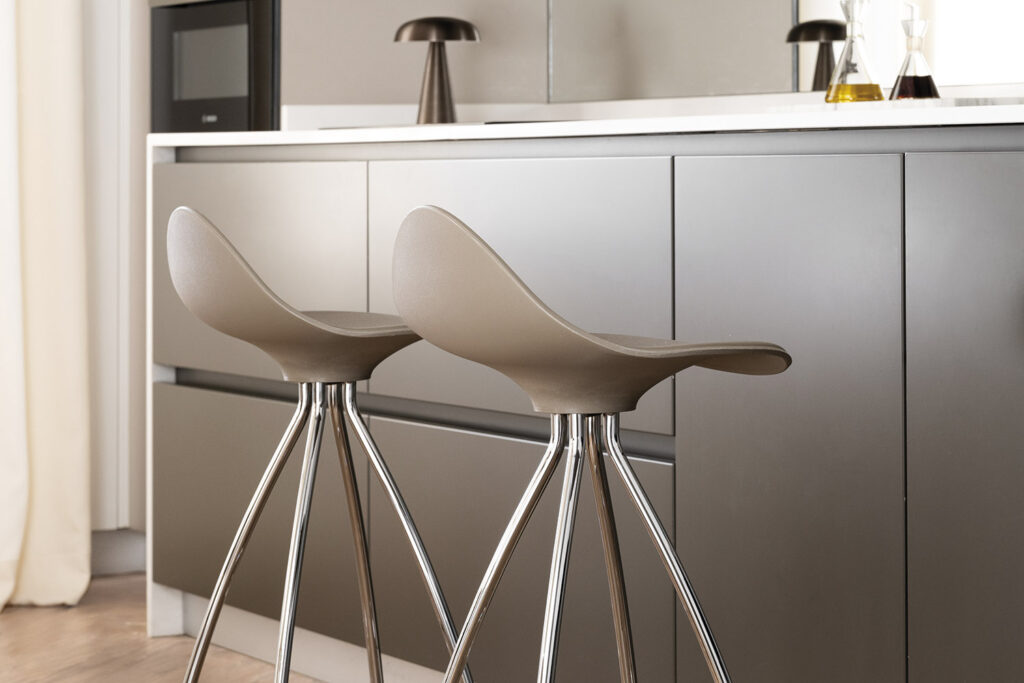 Another minimalistic design that is known for its efficiency is the Onda bar stools. Designed by Jesús Gasca for the brand Stua, the stool is a simple form that offers the full package. The swiveling seat, along with the wave-like shape, will let your guests sit in whatever position they like. The curve also hugs the small of your back, providing support.
18. About a Stool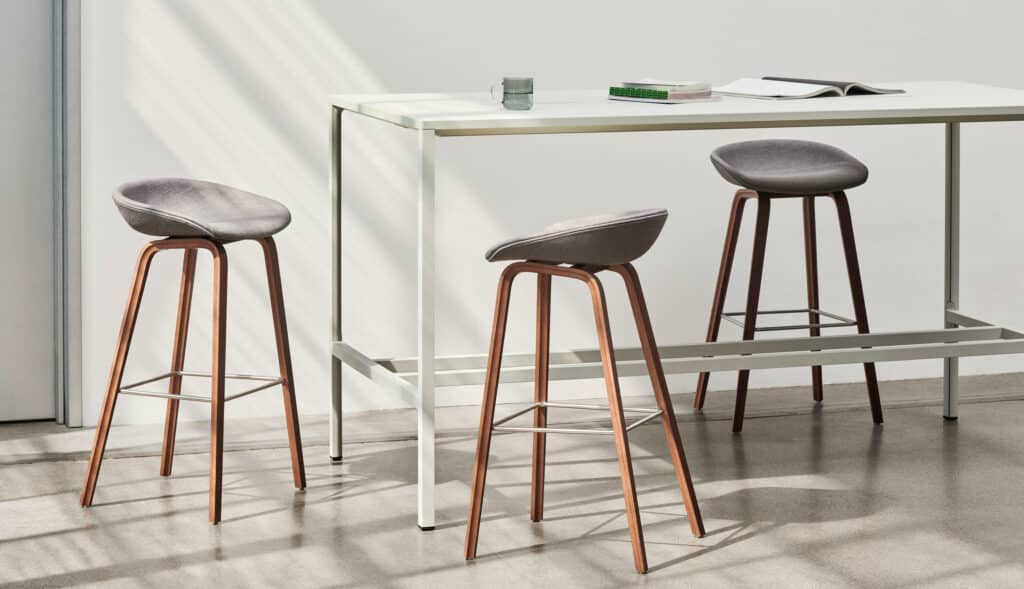 This Scandinavian work of art is quite popular among homeowners for the sheer number of options it offers. The designer is the prolific artist Hee Welling, and the result is a simple but highly comfortable piece of furniture. This project was set about to become a story about a stool, but since then, it has become a bestseller in Scandinavia.
19. LexMod Clip Bar Stool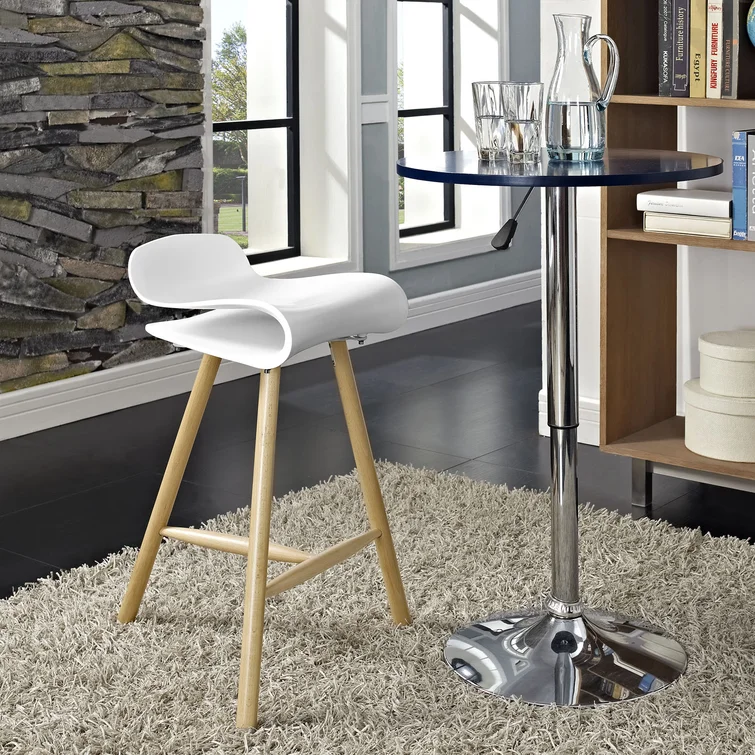 If you are looking for an alternative to pricey stools, get the LexMod Clip Bar Stool by Modway. It is inexpensive compared to the other pieces on this list, but the doubled-over design never fails to charm. The mixture of plastic and wood makes for a nice addition to most kitchens. The sturdy footrest also meshes seamlessly with the contemporary design.
20. Normann Copenhagen Form Stool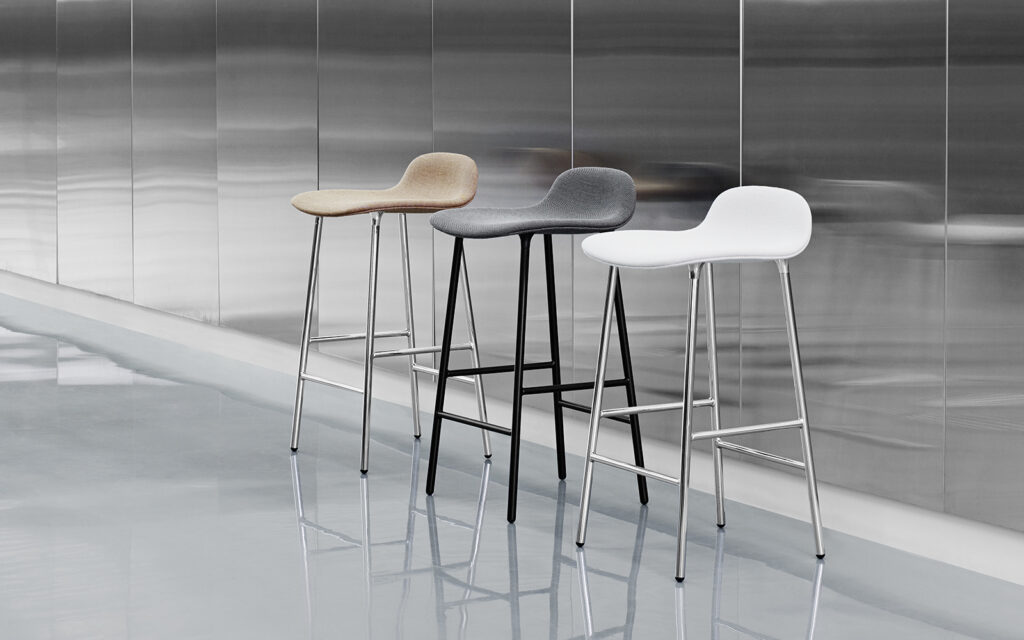 The idea behind the creation of this stool was to make the perfect one out there. The Danish designer, Simon Legald, created the form stool in such a way that it could not be copied. The seamless shell seat comes in a variety of upholstery options, city velvet 2 and ultra leather being the popular ones. These bar stools, therefore, suit most aesthetics.
21. She Said Counter Stool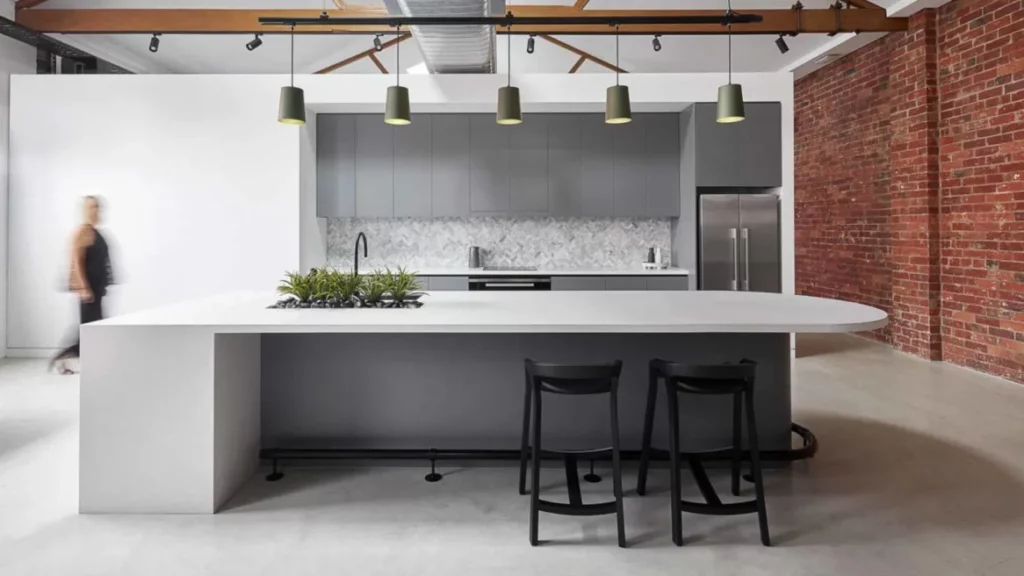 If you want a fluffy seat to relax in, perhaps the She Said counter stool is not your best option. However, it was designed by Nitzan Cohen with the idea of a smooth-flowing form. The feminine and elegant furniture is more fluid than the masculine counterpart, He Said. But the high-end stool has been meticulously crafted to be durable and adapt to any aesthetic.
22. Coiled Counter Stool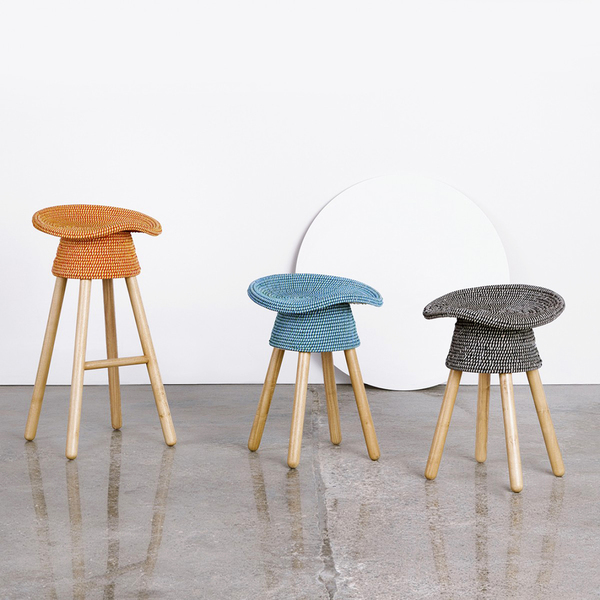 A more whimsical choice among bar stools is the coiled counter stool with its hand-woven seats. This unique stool comes in three colors, grey, red, and aqua, and is sure to brighten up any kitchen. The designer Harry Allen made sure that this furniture will become a fun focal point anywhere it's kept.
23. Karim Rashid: Z Stool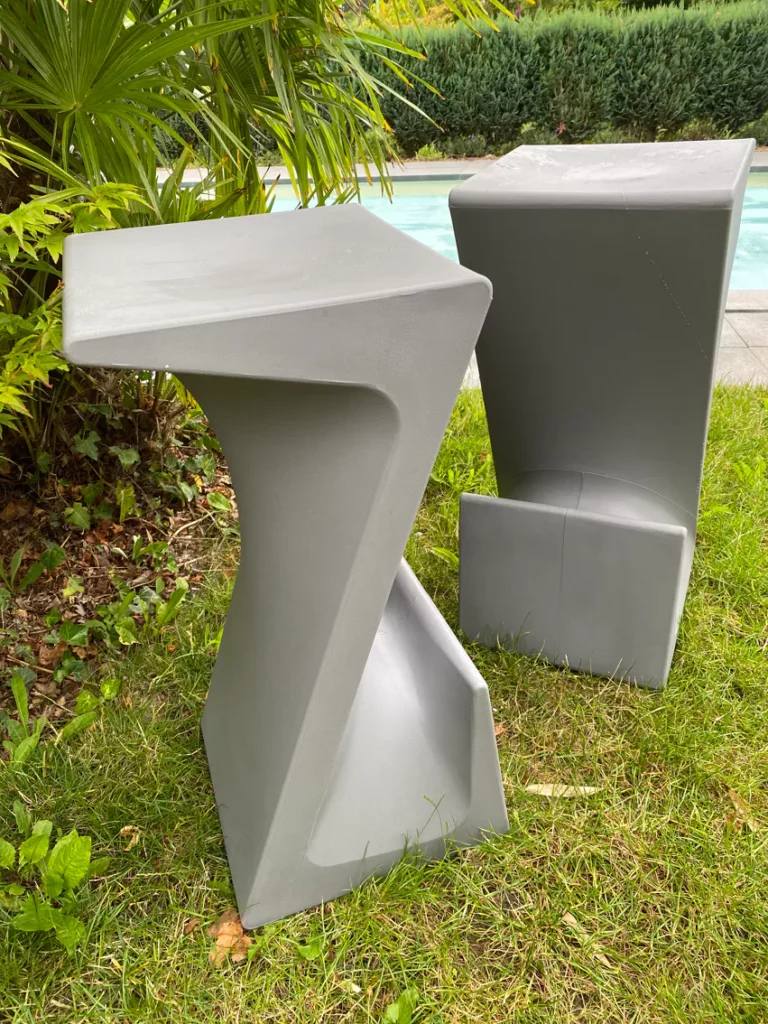 If you are looking for a barstool that resembles a piece of art, look no further. Karim Rashid is known for his innovative and edgy designs when it comes to furniture, and the Z Stool is no different. This sculpture and its multiple colors are perfect for a bright interior.
24. Last Minute Stool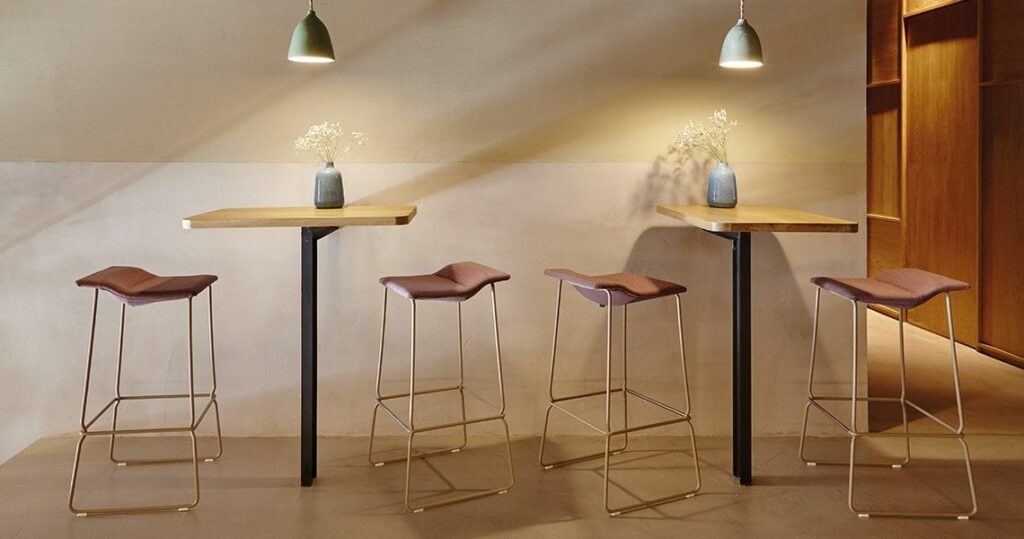 The Last Minute bar stools by the brand Viccarbe came out in the year 2006 and were an instant hit. The designer, Patricia Urquiola, made the form attractive and attention-grabbing without going overboard with the details. The clean lines and sleek design, along with the versatile upholstery, create the perfect furniture for any modern house.
25. Wishbone Counter Stool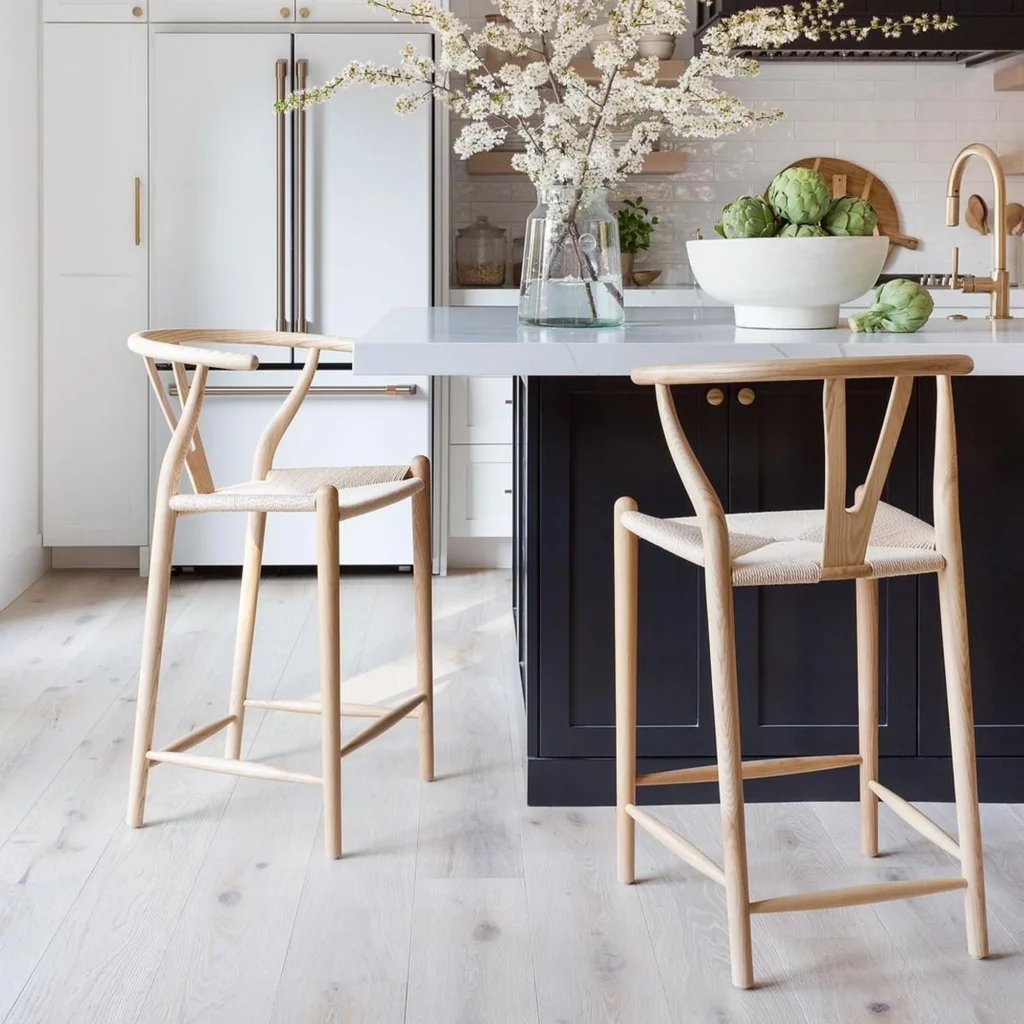 The Wishbone Counter Stool is a classic nouveau piece of art that doubles as a bar stool. The Amish style with a modern design makes it an elegant decor that will complement any kitchen or office space. The bold craftsmanship with the beechwood back and base also makes for sturdy furniture.
26. Wendela Stool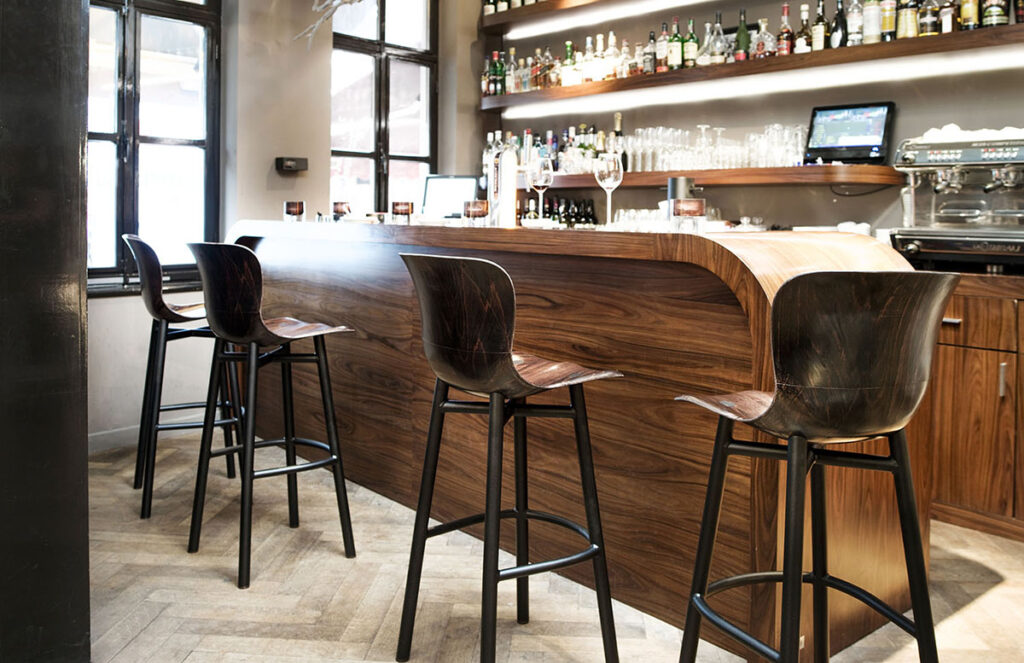 The Wendela Stool combines a compact form with comfort and creates a mid-century design unparalleled by any other. The designer took an old-meets-new concept for the creation and added sophistication to each material. The thin yet sturdy beechwood seat is both lightweight and waterproof; thus, it can be stored and used anywhere.
27. Arne Jacobsen Series 7 Style Stools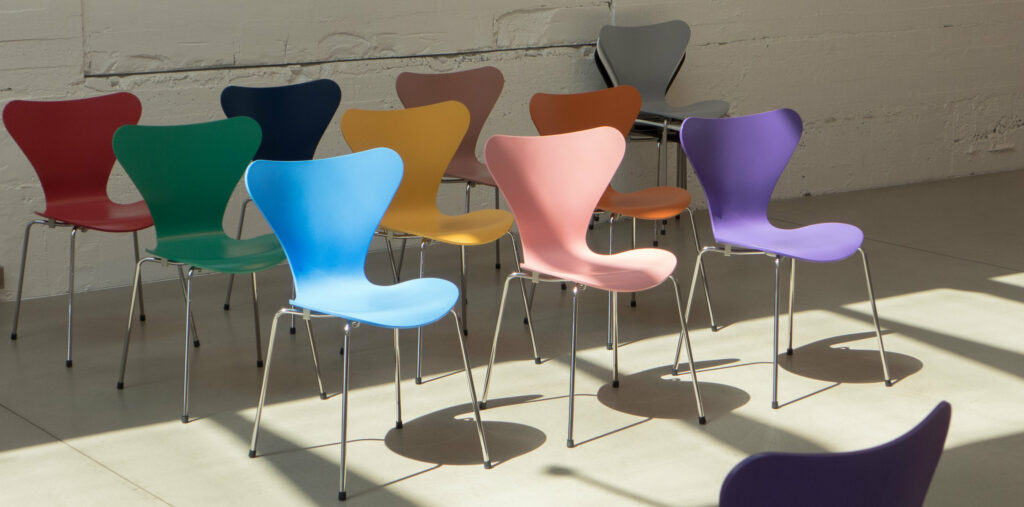 If you want some vintage bar stools to give your kitchen a rustic aura, get some Arne Jacobsen Series 7 Style Stools. The piece may have a rustic appeal to it, but it still retains a modern design. And the 4 different seat color options are sure to provide a nice contrast in most spaces.
28. Masters Counter Stool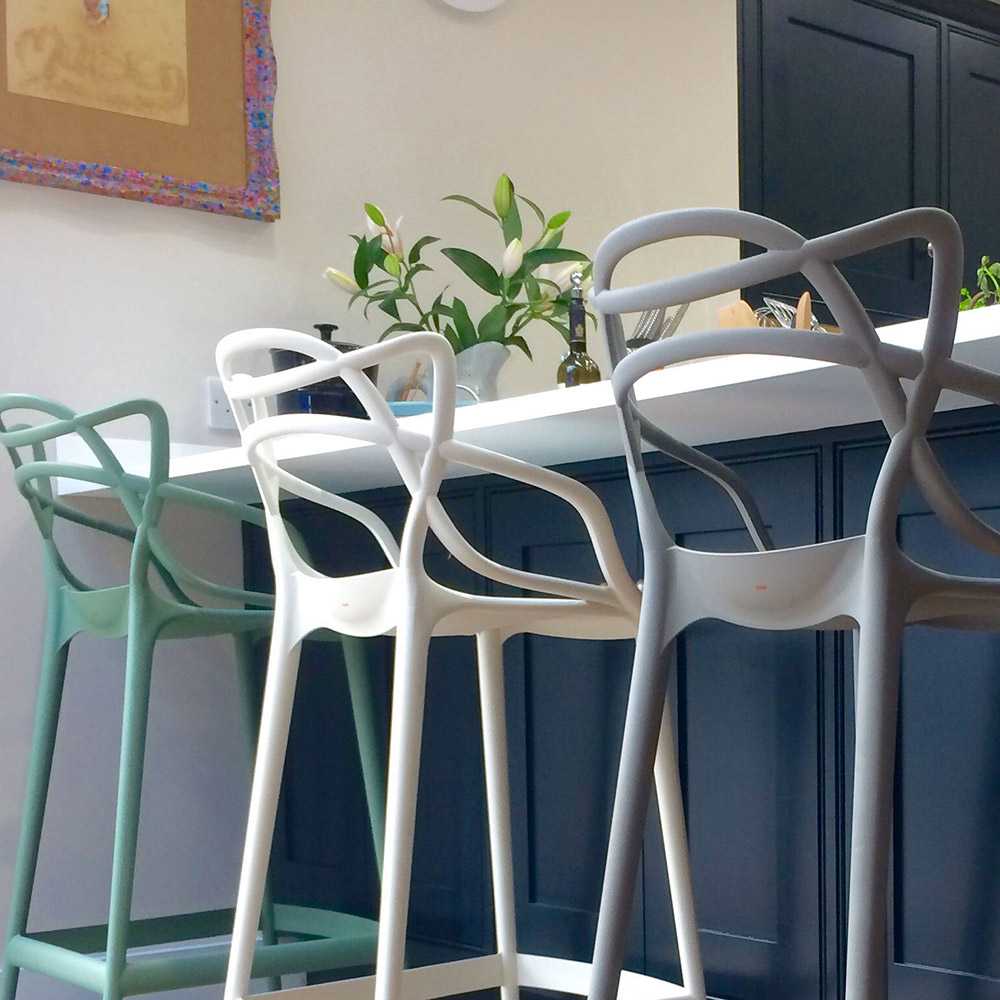 The Master's bar stools are a unique combination of multiple designs that are the pillars of modern furniture. The esteemed designs of Eames, Saarinen, and Jacobsen were the influence on this piece. And with the use of 100% recyclable polypropylene, this was given a modern touch.
29. Eames Molded Plastic Stool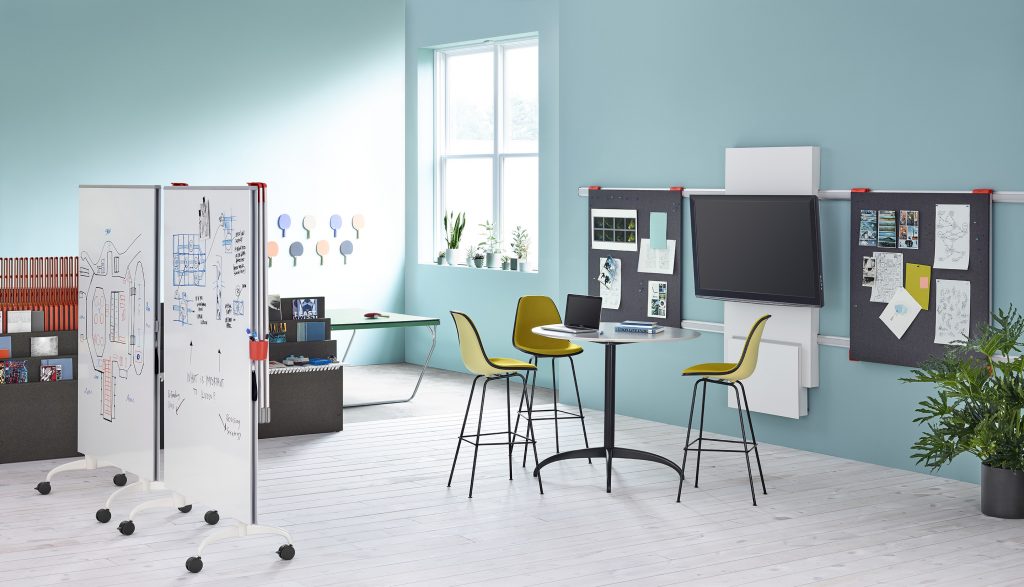 The design of this bar stool may look deceptively simple, but it is a relevant piece that still inspires many. The molded fiberglass and the deep seat pocket of the stool give just the right amount of support. And along with the waterfall seat edge, there is no pressure on the back of your thighs.
30. Charles Eames-Style DSW Bar Stool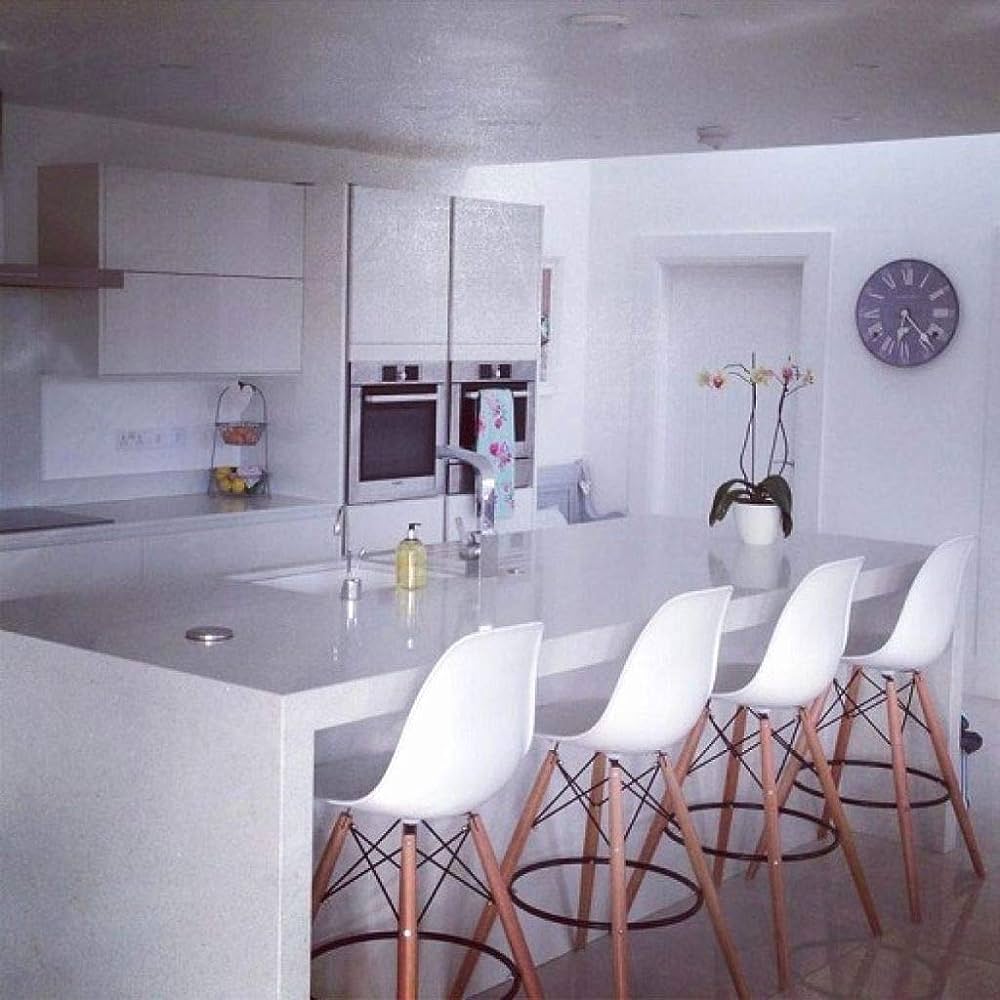 Not all bar stools need to be state of the art expensive to make a statement. Like this DSW Bar Stool that has been inspired by Eames. The heavy-duty plastic seat comes in a variety of finishes and will suit most design fans. This furniture also features an added footrest for extra comfort.
31. Alfi Low Back Bar Stool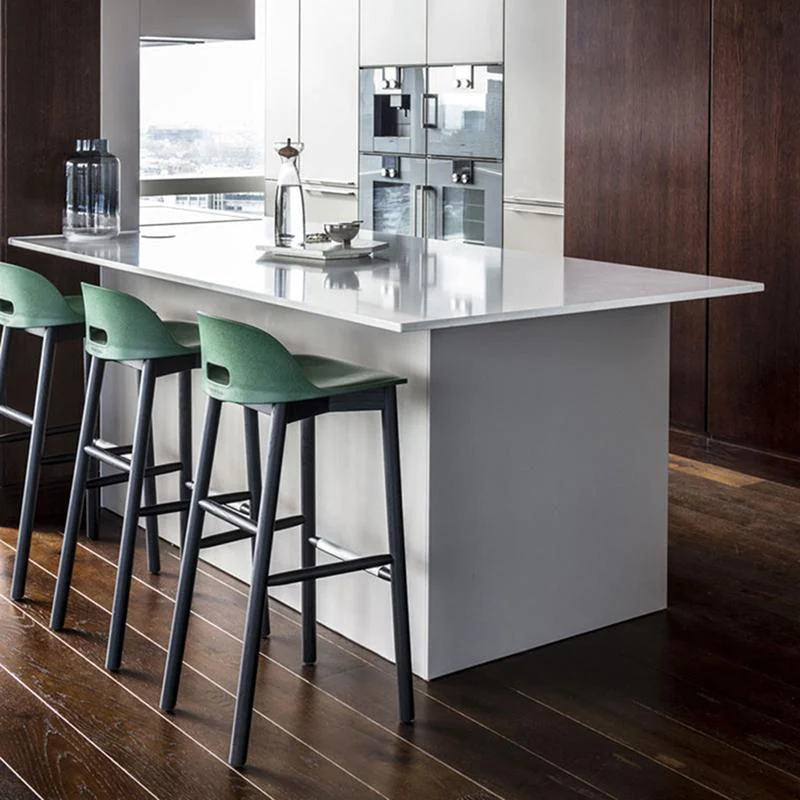 The Alfi Low Back Bar Stool is a design that combines the best qualities of Emeco and Jasper Morrison. The idea behind the Alfi bar stools was to focus on the invisible qualities that hide behind simplicity. Made from sustainable materials, this environment-friendly stool offers both support and comfort in a small package.
32. Erik Buch Bar Stool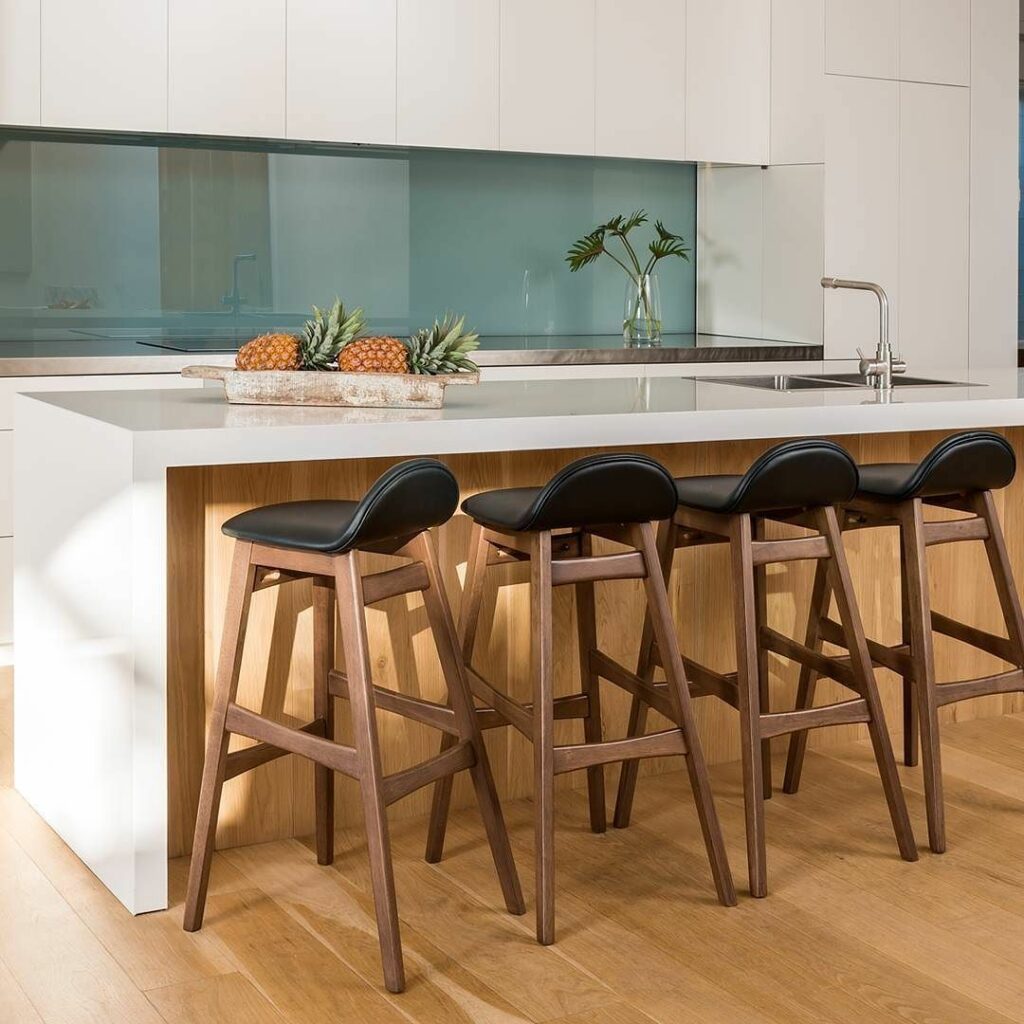 The Erik Buch model that was famous in the 1960s is now hard to obtain. But the sleek Danish design has been replicated by many because of its functional aspect. However, this solid wood construction had been available in a variety of options, with Walnut & Teak models being the rarest.
33. Bertoia Style Wire Bar Stool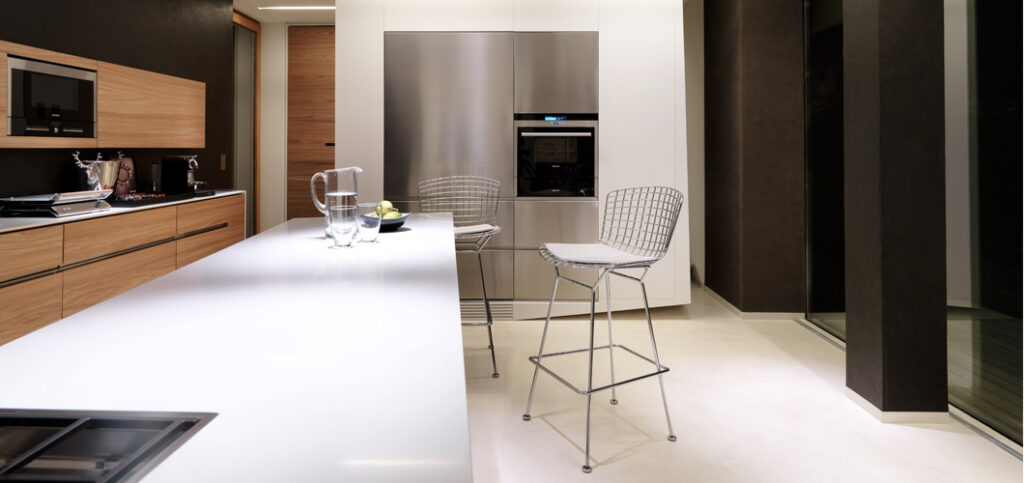 A collection of stools would never be complete without some industrial-style ones inspired by Harry Bertoia. The designer made a popular side chair in 1952 that has been copied and passed down throughout the decades. A Bertoia Style Wire Bar Stool is sure to suit any office space, as the design is timeless.
34. Afteroom Counter Stool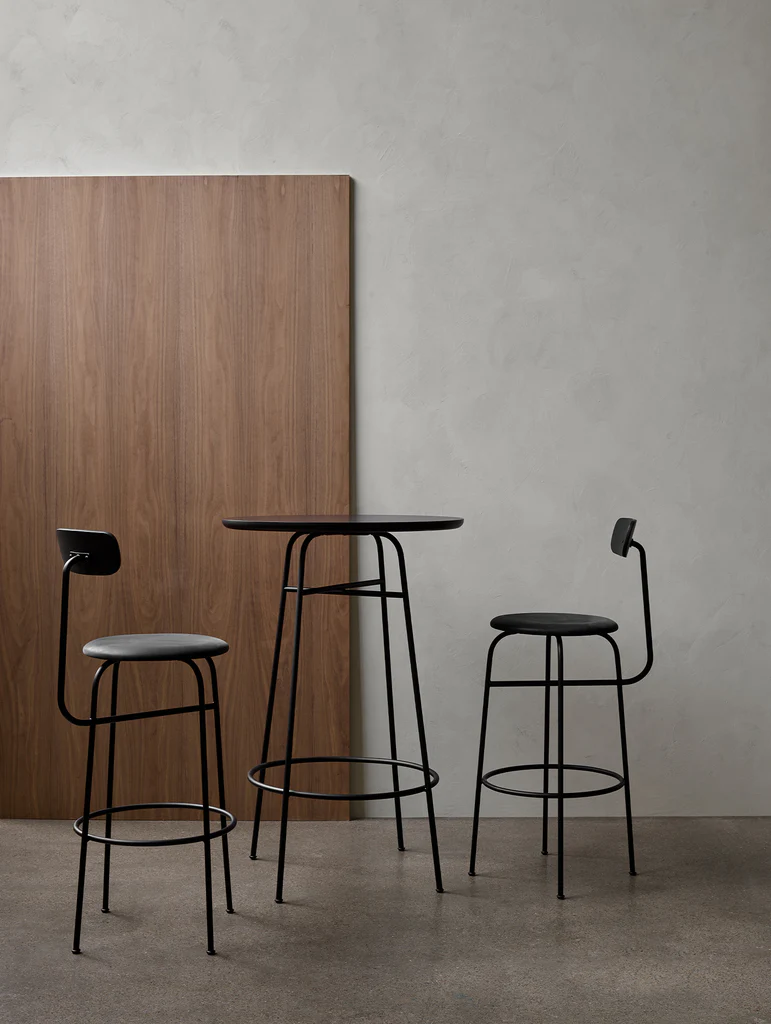 The Afteroom chairs had proved to be a huge success for the brand, following which the sleek counter stools were released. Both pieces of furniture follow the same innovative and simple concept, where support is paramount. The stools look great in any aesthetic, be it minimalist interiors or industrial-influenced spaces.
35. Wing High Stool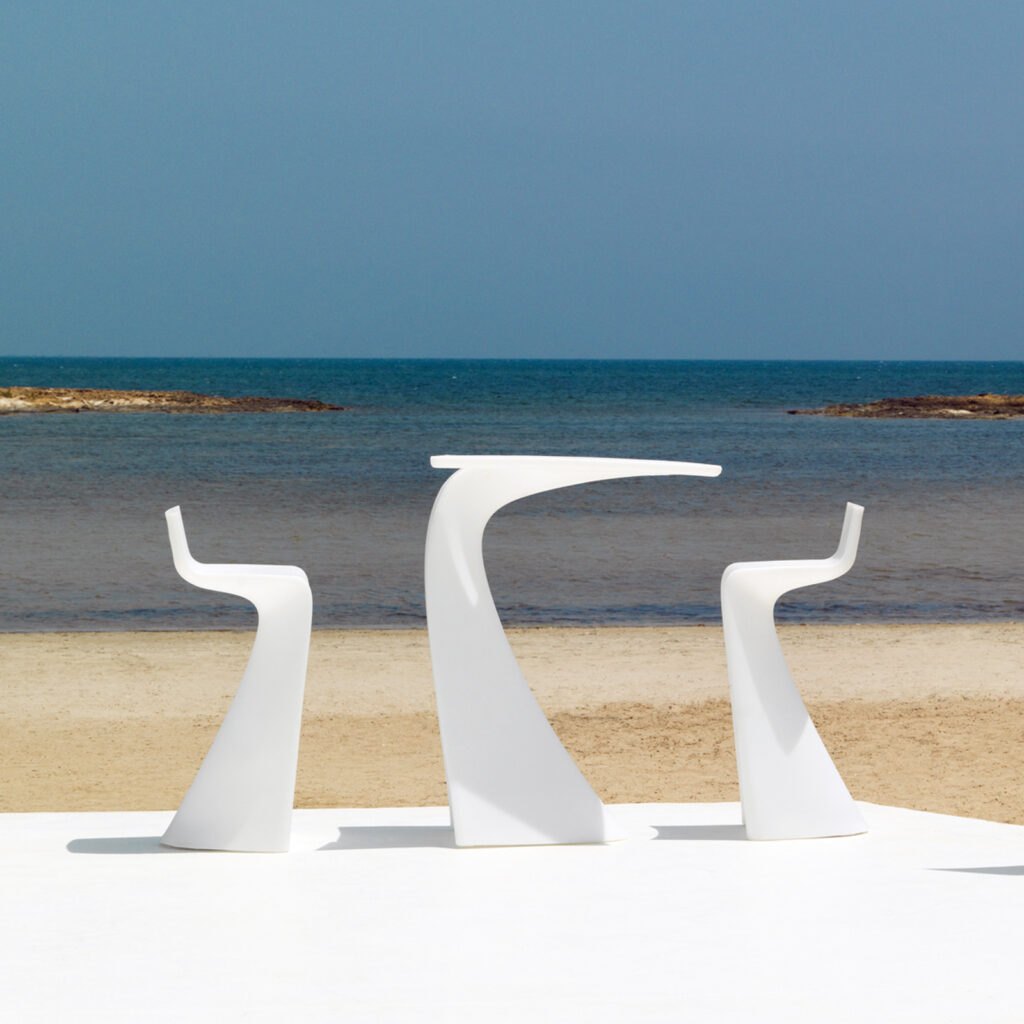 The brand Vondom came up with this highly futuristic piece of art that doubles as furniture whenever necessary. The Wing High Stool adds an aura of loftiness to any seating group, be it indoors or outdoors. The medium polyethylene resin also makes a strong statement as the perfect avant-garde addition to your house.
36. Vondom Vortex Stool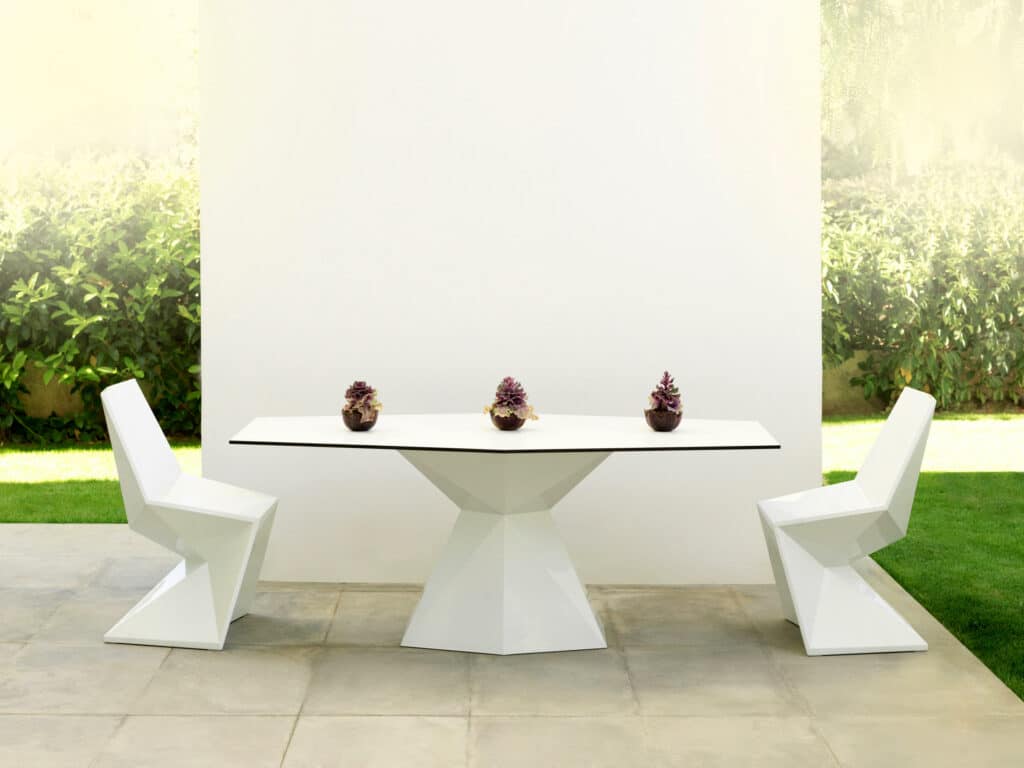 Karim Rashid's brilliance once again shines through with his work Vortex. Designed for the brand Vondom, this contemporary furniture is hard to distinguish from real sculptures. The triangular planes and laser-sharp lines may look dramatic, but they are very comfortable to sit on. These bar stools add a conceptual architectural idea to a space and become the focal point.
37. Bouchon Counter Stool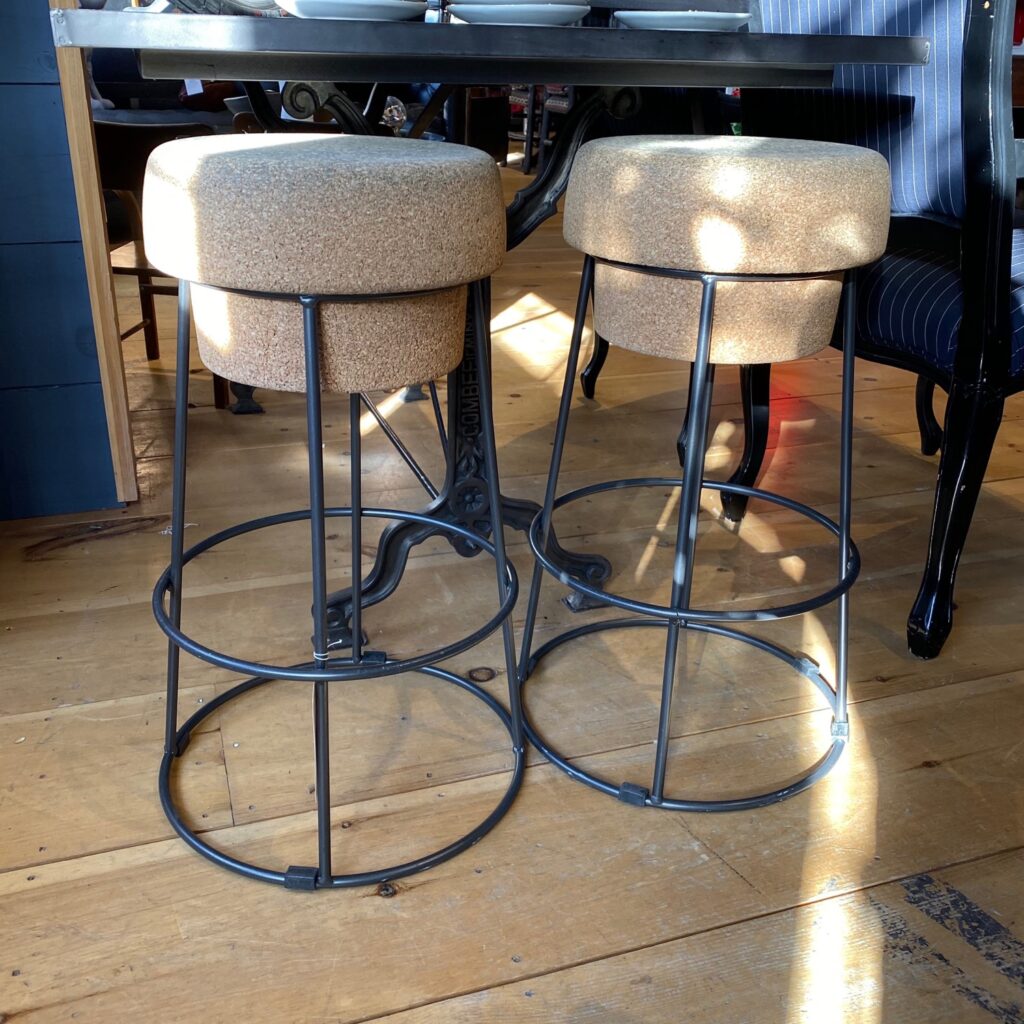 The Bouchon Bar stools are crafted to perfection, and make sure that your guests are comfortable with a glass of wine. The cork shape also incorporates recycled cork, making the piece incredibly lightweight and environmentally friendly. The bronze frame also makes it suitable for a more vintage setting.
38. Director's Counter Stool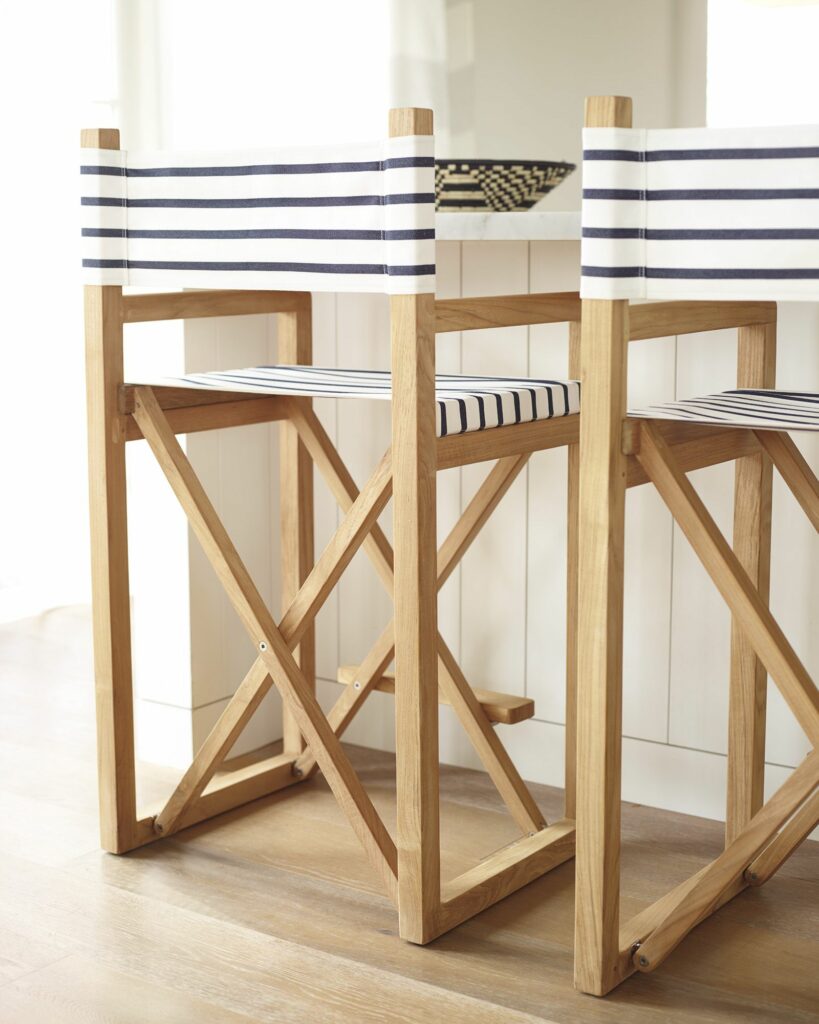 Another bar stool that can go well with most aesthetics is a Director's style counter stool. The contemporary style with sturdy finishes goes well in artsy offices or nautical kitchens. The plush deep seat, along with the metal footrest, also ensures comfort to the extra level.
39. Cappellini Ribbon Style Bar Stool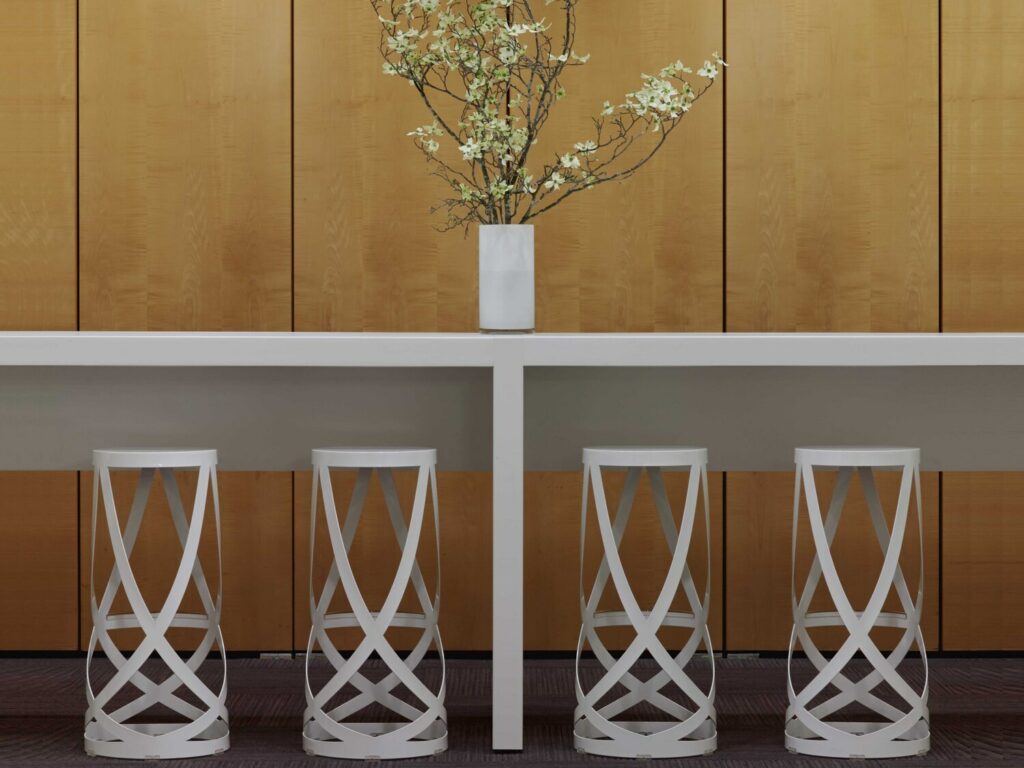 A whimsical yet beautiful bar stool that shoulds the entire space in an illusion are the Cappellini Ribbon Style Bar Stool. The thin reinforced strips of coated aluminum make it look like the entire stool stands on flimsy strings of ribbon. However, the structure offers impressive support without making the area look chaotic.
40. Koncord Bar Stool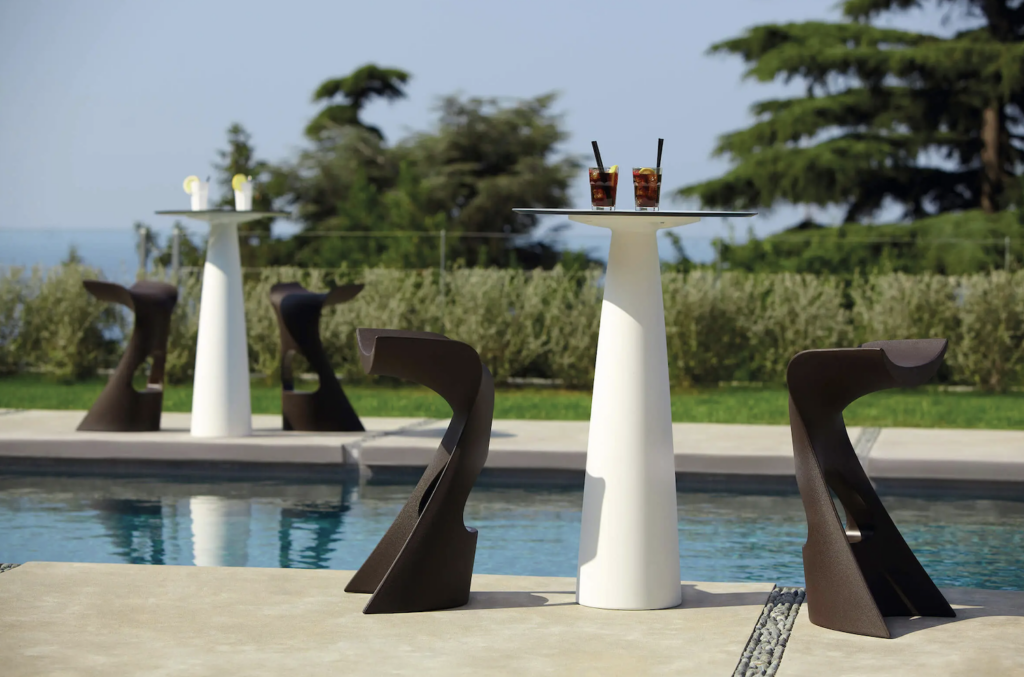 The location of a bar stool is not as important as the furniture itself. And you can place the Koncord Bar stool anywhere in your home without any worries. It is sure to shine anywhere, be it on the terrace or in the garden. The brightly colored stools are sure to look like a piece of modern art with their boundary-breaking form.
Wrapping Up!
Bar stools are not just popular in bars and pubs; they look quite captivating in homes. But the right choice of stools depends on your taste. For most modern homes, a sleek dark geometric design like the Wing High Stool looks great. But for a more comfortable and cushy option, get the Fat Bar Stool by Tom Dixon.
From rustic to modern and minimalist, the choices of stools among the hundreds are many. Some gained popularity for a few years, while others remain timeless and classic. But no matter which of these stools you choose, you are sure to have an enchanting focal point in your house.
And if you have any queries about styling or the selection of the perfect furniture, comment below and let us know.
Frequently Asked Questions
How Tall Should a 40-Inch Counter Stool Be?
The height of a bar stool is not hard to hard to determine. It depends on its location in the house. The most common place is a kitchen island, which is usually at a standard height of 40-42 inches. Measure the distance between the floor and the top of your kitchen island. And depending on that, the height of your stools should be between 28 and 33 inches.
How Do I Choose A Stool Bar?
There are many factors to be considered while choosing a bar stool for your home. But the most important one is its height. You need ample space for your legs under the bar to be comfortable. The stool should also help your posture and make it seem like you're sitting at a table.
What Bar Stools Are Most Comfortable?
There are thousands of designs available online which make for a beautiful bar stool. But among those, the best is the one that is the most comfortable. For the cushiest stool, get one that has a padded seat as well as a padded back. The extra cushioning is a boon against metal or wood stools that look beautiful but are tiresome to sit on.